To be one of the best.
It's the reason athletes compete at the NCAA Division III level. And at George Fox, athletes get the opportunity to pursue their passion for sports at a nationally ranked Christian college with a storied athletic tradition that includes both individual and team national championships.
We're excited about the quality of student-athletes who will join us for the 2022-23 academic year. In April, we hosted a virtual Commitment Day to celebrate their decision* and are proud to introduce our newest Bruins to you.
* Student-athletes listed on this page have accepted George Fox University's written offer of admission and/or financial aid. George Fox University is a member of the NCAA Div. III.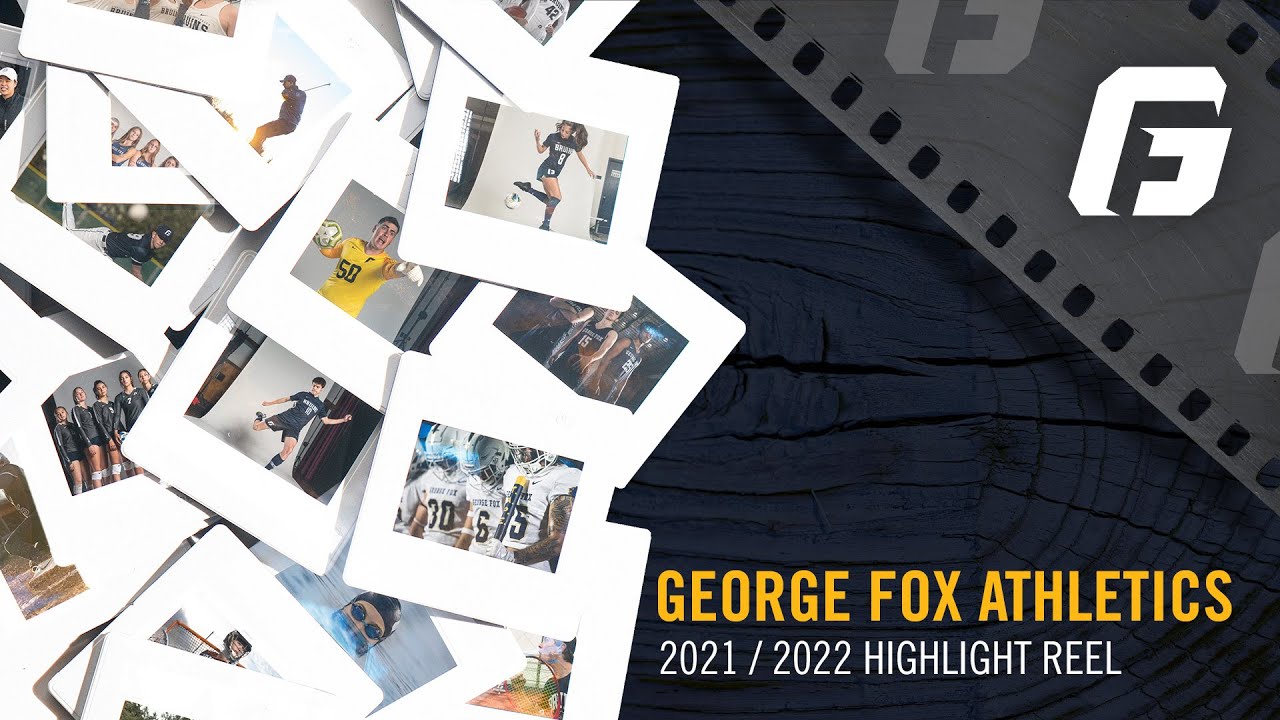 View full bio
Evan Balingit
San Ramon Valley High School
View full bio
Declan Corrigan
Mountain View High School
View full bio
Wesley Curson
Ironwood Ridge High School
View full bio
Aidan Lukas
Westview High School
View full bio
Kaden Oshiro
Waiakea High School
View full bio
Blane Peal
Weston-McEwen High School
View full bio
Jason Pimentel Jr.
Hilmar High School
View full bio
Aidan Rady
Steilacoom High School
View full bio
Spencer Ross
Monroe High School
View full bio
Maurisio Sanchez
Tahoma High School
View full bio
Michael Singleton
Valley Christian High School
View full bio
Katie Brown
Trinity Classical Academy
View full bio
Tanesha Coley
South Medford High School
View full bio
Beth Parangan
Aragon High School
View full bio
Kylie Ritter
Hockinson High School
View full bio
Maddie Schumacher
Sehome High School
View full bio
Mia Skoro
La Salle Catholic College Prepatory
View full bio
Payton Snoops
Kamehameha Schools Kapalama
Cross Country / Track & Field
View full bio
Kayla Aalpoel
Meridian High School
View full bio
Taylor Bramel
Foothill High School
View full bio
Tiger Brunk
Mount Vernon Christian High School
View full bio
Dylainee Carmony
Salem Academy Christian High School
View full bio
Maximus Chalpoutis
Lakeridge High School
View full bio
Chloe Cook
Chatfield High School
View full bio
Connor Hatch
Payson High School
View full bio
Caden Hildenbrand
Jesuit High School
View full bio
Jennifer Huntsman
Walla Walla High School
View full bio
Isabelle Jones
Kentridge High School
View full bio
Dylan Malone
Serrano High School
View full bio
Grant Middlekauff
Liberty High School
View full bio
Keiakaleikolani (Keia) Morris
North Bend High School
View full bio
Luke Nelson
Wilsonville High School
View full bio
Camila Oliva
Cascade High School
View full bio
Karina Rodriguez
Gilroy High School
View full bio
Brent Roetcisoender
Desert Christian High School
View full bio
Kellen Ruiz
Vacaville High School
View full bio
Breanna Schmitt
Newberg High School
View full bio
Zeke Sikkema
Newberg High School
View full bio
Blake Smith
Newberg High School
View full bio
Hannah Tranby
Mountain View High School
View full bio
Mariah Whetstone
Heritage High School
View full bio
Reyn Asato
Kamehameha Schools Kapalama
View full bio
Kone Aumua Uiagalelei
Auburn Riverside High School
View full bio
Michael Cale
West Albany High School
View full bio
Bo Carlson
Sumner High School
View full bio
Jaiden Cason
River Ridge High School
View full bio
Jamil Cola
Garfield High School
View full bio
Jack Condon
Irvine High School
View full bio
Gibson Coyle
Central Catholic High School
View full bio
Connor Delamarter
Ridgefield High School
View full bio
Jacob Erickson
Glacier Peak High School
View full bio
Ben Fitchett
La Habra High School
View full bio
Ashton Foster
Dallas High School
View full bio
Javier Grajeda Jr.
Pusch Ridge Christian Academy
View full bio
Preston Gullum
Vintage High School
View full bio
Demitri Harris
Dallas High School
View full bio
Zak Holsey
Waldport High School
View full bio
Chris Holt
Auburn Riverside High School
View full bio
Austin Imsland
Black Hills High School
View full bio
Makoa Kaanapu
Winston Churchill High School
View full bio
Silas Kincaid
Roseburg High School
View full bio
Andrew King
Union High school
View full bio
Logan Klopfenstein
Roseburg High School
View full bio
Owen Kyser
Mountainside
View full bio
Nolan Martin
Kamiak High School
View full bio
Mason McBride
Bonney Lake High School
View full bio
Torbin McCormick
Carlsbad High School
View full bio
Caleb McElfish
Argonaut High School
View full bio
Owen McOmber
Marist High School
View full bio
William Moffitt
Half Moon Bay High School
View full bio
Matt Moore
Winters High School
View full bio
Hayden Murphy
Marshfield High School
View full bio
Brock Nelson
West Albany High School
View full bio
John Ojeisekhoba
La Mirada High School
View full bio
Caleb Paler
Mountainside High School
View full bio
Keyan Parker
Auburn Riverside High School
View full bio
Jake Paton
McNary High School
View full bio
Dalton Puckett
North Lake High School
View full bio
Fernando Rendón
Banning High School
View full bio
Robert Rowan
Hood River Valley High School
View full bio
Taylor Saben
Mount Vernon High School
View full bio
Caleb Smith
Goldendale High School
View full bio
Kelvin Squires II
Lakes High School
View full bio
George Wright
Ellensburg High School
View full bio
Gage Young
Churchill High School
View full bio
Ava Bluhm
Clackamas High School
View full bio
Lana Davis
Santa Fe Christian
View full bio
Genesis Guereque
Salinas High School
View full bio
Shaelyn Katagi
Eaglecrest High School
View full bio
Morgan Maxfield
Auburn Riverside High School
View full bio
Sasha Thayer
South Salem High School
View full bio
Dylan Bell
Philomath High School
View full bio
Keoni Gavino
Kennedy Catholic High School
View full bio
Eugene Peltier
O'Dea High School
View full bio
Elijah Soon
Kamehameha Schools Kapalama
View full bio
Kilinahe Waring
Kamehameha Schools Kapalama
View full bio
Matthew Woodard
North Creek High School
View full bio
Olivia Borman
Kent Meridian High School
View full bio
Bella Bottero
South Medford High School
View full bio
Alexis Breer
Governor John R Rogers High School
View full bio
Madison Fuller
Marist Catholic High School
View full bio
Riley Gouldsbrough
Westview High School
View full bio
Kayleigh Gugliotta
Crater High School
View full bio
Alyssa Marsh
St. Helens High School
View full bio
Coral Sheffer
Fremont High School
View full bio
Zirce Valeriano-Reyes
Renton High School
View full bio
Cameron Alexander
Capital High School
View full bio
Hannah Bartoo
Forest Grove High School
View full bio
Chyanna Blackburn
Abeka Academy
View full bio
McKenzie Brennan
Forest Grove High School
View full bio
Kaylee Dicey
Crescent Valley High School
View full bio
Claire Harmon
Bishop Manogue Catholic High School
View full bio
Britney Muralt
Tualatin High School
View full bio
Bradley Prewitt
Homeschooled
View full bio
Madysen Rose
Sherwood High School
View full bio
Daren Sehorn
Glencoe High School
View full bio
Mia Smith
Clackamas High School
View full bio
Owen Tonseth
Thomas Jefferson High School
View full bio
Henry Warren Johnson
Walla Walla High School (Wa-Hi)
View full bio
Jonah Isa
Trinity Christian School
View full bio
Austin Stone
Carpinteria High School