Andrea Scott

,

PhD

Special Advisor to the President

Distinguished Professor of Marketing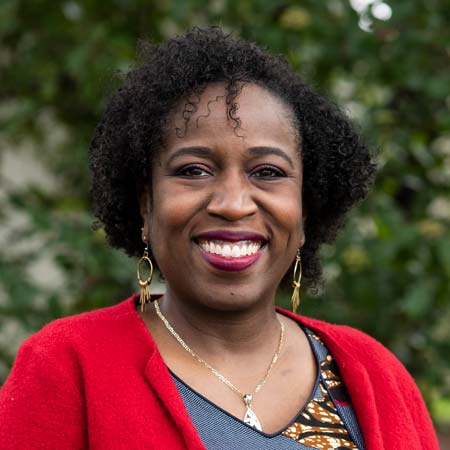 An academic leader with extensive experience in the business world, Andrea Scott joined the university in 2020 and helped lead the university through the tumultuous years of the COVID-19 pandemic.
As provost from 2020 through 2023, she led the faculty through a multitude of challenges and a strategic shift in academic programs, including the addition of the physician assistant program and the consolidation of undergraduate majors. The university also dramatically increased its digital offerings and redesigned the entire general education package during this time.
An effective public spokesperson, she brings a strong sense of purpose and experience along with a commitment to Christ-centered education. Scott transitioned to her current role in summer 2023 and represents the university in various venues. She was also selected to join the Council of Independent Colleges' Presidential Vocation and Institutional Mission program 2023-24 cohort, which is supported by the Lily Foundation.
Scott, a former Fulbright Scholar and a native of Kingston, Jamaica, says she was drawn to George Fox's promise that each student will be known personally, academically and spiritually. "It is a powerful commitment that has the whole student at the heart of the institution," she says. "This pursuit, in conjunction with Christ in everything, is deeply compelling and aligns seamlessly with my own commitment to doing justice, loving mercy, and walking humbly with God."
She previously served as dean and professor of marketing in the Jabs School of Business at California Baptist University (CBU) for four years. During her tenure at CBU, the Jabs School of Business experienced consistent annual growth, with program expansion including undergraduate majors, a master of science degree in information technology, and an MBA business analytics concentration. She also championed a successful alumni/community/student mentoring program called the Titus Mentoring Group, which continues to flourish.
Prior to her time at CBU, Scott was a marketing faculty member in Pepperdine University's Graziadio School of Business and Management for 12 years. Her business resume includes advertising agency experience with national clients such as General Mills and Wrigley at DDB and BBDO in Chicago, with NBC during the 1996 Olympics in Atlanta, and working as a business analyst for Honeywell, Inc.
Scott has a bachelor's degree from Wheaton College, an MBA from Emory University and a PhD in marketing from the University of South Florida. She has served on the Wheaton Board of Trustees since 2015.