President's Speaker Series
Current Events
Shaun Horne
Justice and care pastor at New City Church in Phoenix, Arizona
Special Chapel Event
February 7 and 9, 2023 at 10:50 a.m.
Bauman Auditorium
Shaun Horne leads the justice and care ministry at New City Church. He's passionate about restorative justice, as well as local and global missions. He has his undergraduate degree in biblical studies and preaching, and his master's degree in strategic ministry. He will visit the Newberg campus to speak at two university chapels.
Horne's church, New City, is in the heart of Phoenix, Arizona. Through the Justice & Care ministry, he works to bring the hope of Jesus beyond the walls of the church to the surrounding community. Every person has infinite value, and deserves to be treated with dignity, respect, and love. New City Church provides opportunities for the congregation to carry out the gospel message through community practices that help the city flourish by restoring hope, loving thy neighbor, and bringing the good news to a world that needs it.
Horne seeks out conversations surrounding race and equity in order to fulfill the Biblical vision of unity and reconciliation. His vision focuses on abiding in God, and caring for those within the community.
Sabrina Bailey
Global Head of Investment & Wealth Solutions for London Stock Exchange Group
Can't Touch This: Investing in Success Factors No One Can Take Away
February 16, 2023 at 6:30 p.m.
Hoover Academic Building, Room 105
A proven senior level executive leader with more than 20 years of financial services experience will share her thoughts on how success is built. Sabrina Bailey, global head of Investment & Wealth Solutions for London Stock Exchange Group, is scheduled to speak at George Fox University as part of the Reiten Lecture series. Unlike many presentations you may have heard on management style, career ladders, goal setting, key performance indicators, and the like, Bailey will reveal the underrepresented fundamental factors that secure an unshakeable foundation for vocational success. 
Bailey holds a master's degree in organizational leadership and a bachelor's degree in business administration and management from George Fox University. In 2020, she was named "Top Women in Asset Management'' by Money Management Executive. In 2017, she was named "Distinguished Woman Investment Professional of the Year" by Women Investment Professionals. And in 2016, Bailey was named a "40 under 40" by Crain's Chicago business, being selected for the business leadership honor from more than a thousand nominees. 
In May 2021, Bailey took on her current role at London Stock Exchange Group. She spearheads the development and delivery of strategic vision and direction for the company's Global Investment & Wealth Solutions business. This includes embracing and leveraging technological advances to deliver innovative, customer-centric offerings. 
Bailey will give an hour lecture with refreshments and a social hour to follow.
Dr. Deborah Haarsma
Astronomer and President of BioLogos
Life Beyond Earth and the Place of Humans in the Cosmos
February 23, 2023 at 3 p.m. and 7:30 p.m.
Bauman Auditorium
Astronomer and expert on modern science and the Christian faith, Dr. Deborah Haarsma, will give two talks at George Fox University as part of the Dalton Lecture series. Dr. Haarsma is president of BioLogos based in Grand Rapids, Michigan. BioLogos is a Christian advocacy group that supports the view that God created the world using evolution of different species as the mechanism.
Dr. Haarsma is a graduate of MIT and Bethel College. She previously served as professor and chair of the Department of Physics and Astronomy at Calvin University. Both she and her husband were faculty at Calvin College and have co-authored several texts. Her work appears in several recent books, including Four Views on Creation, Evolution, and Design and Christ and the Created Order.  She wrote the book Origins with her husband and fellow physicist, Loren Haarsma, presenting the agreements and disagreements among Christians regarding the history of life and the universe. 
Dr. Haarsma's afternoon lecture will focus on life beyond earth and the place of humans in the cosmos. In her evening lecture, Dr. Haarsma will discuss trends in our culture on science and faith, ways to distinguish reliable scientific findings from speculation, and research-based practical tips for better conversations with friends and family.
Todd Deatherage
Executive Director and Co-Founder of the Telos Group
Woolman Peacemaking Forum: What Makes for Peace? Lessons from the Road to Jericho
March 9, 2023 at 6:30 p.m.
Hoover Academic Building, Room 105
Todd Deatherage spent 16 years in senior positions in the legislative and executive branches of the U.S. government before co-founding the Telos Group. From 2005 to 2009, he was Chief of Staff in the Secretary of State's Office of Policy Planning at the U.S. State Department. He also spent two years as Senior Advisor in the Department's Office of International Religious Freedom, where he specialized in religious freedom in the Middle East. Deatherage worked for a decade in the U.S. Congress, including six years as Chief of Staff to Senator Tim Hutchinson. 
In 2009, Deatherage co-founded an educational non-profit called the Telos Group. He and his colleagues lead a steady stream of high-touch, multi-narrative educational pilgrimages to Israel and organize numerous speaking tours for Israeli, Palestinian and international leaders. The Telos Group has become a leading organization of America's emerging pro-Israeli, pro-Palestinian, pro-American, pro-peace movement. Deatherage saw a unique opportunity to make a global impact for peace by educating, inspiring, and equipping key American communities to actively pursue the common good for everyone in the Holy Land. 
Deatherage is a native of Arkansas and a graduate of the University of Arkansas. He began his career as an educator. He and his family currently live in Fairfax County, Virginia.
Rev. Efrem Smith
Pastor, Consultant, Author, and Motivational Speaker
2023 Rodney Sisco Symposium
March 13, 2023 at 7 p.m.
Bauman Auditorium
Rev. Efrem Smith is the keynote speaker for the 2023 Rodney Sisco Symposium. The symposium will explore biblical theology, ministry praxis, and spiritual rhythms for engaging our world as influencers for God's kingdom.
Smith is passionate about life transformation, racial righteousness, thriving churches and community development. He is currently the co-lead pastor of Midtown Church, a thriving and multi-ethnic community in Sacramento.
Smith was the founding pastor of the Sanctuary Covenant Church, a multi-ethnic church in Minneapolis, and co-founded the Sanctuary Community Development Corporation. He formerly served as the superintendent of the Pacific Southwest Conference of the Evangelical Covenant Church, providing leadership to 160 churches within California, Arizona, Nevada, Hawaii and Utah. In addition, he served as the president and CEO of World Impact, an urban missions organization committed to empowering urban leaders and planting churches in under-resourced communities. 
The 2023 Rodney Sisco Symposium is a three-day event. Take a look at the
full schedule and a list of other speakers.
Rev. Dr. Brent Strawn
D. Moody Smith Distinguished Professor of Old Testament and Professor of Law
The Old Testament Is Dying: A Diagnosis and Recommended Treatment
March 16, 2023 at 6:30 p.m.
Canyon Commons
Rev. Dr. Brent Strawn's research focuses on ancient Near Eastern iconography, Israelite religion, biblical law, the Psalms, poetry, and Old Testament theology. He joined the Duke Divinity School faculty in 2019 and has a secondary appointment at the Duke University School of Law. Dr. Strawn is also a member of the Hebrew Bible track in the Ph.D. program in Religion, where he teaches and advises doctoral students in Duke's Graduate School of Arts and Sciences. Dr. Strawn previously taught at Asbury Theological Seminary for three years and at the Candler School of Theology at Emory University for 18 years. 
Dr. Strawn has published more than 250 articles, chapters in books, contributions to reference works, and reviews. He is the author of What Is Stronger than a Lion? Leonine Image and Metaphor in the Hebrew Bible and the Ancient Near East, The Old Testament Is Dying: A Diagnosis and Recommended Treatment, The Old Testament: A Concise Introduction, Lies My Preacher Told Me: An Honest Look at the Old Testament, and Honest to God Preaching: Talking Sin, Suffering, and Violence. Dr. Strawn has also edited or coedited more than 25 volumes, including The Oxford Encyclopedia of the Bible and Law.
Dr. Strawn is an ordained elder in the North Georgia Conference of The United Methodist Church and regularly speaks and preaches at churches across the country. He has also appeared on CNN on matters ranging from Easter celebrations to Pope Francis to gun violence, and has served as both translator and member of the editorial board for The Common English Bible.
Dr. Marc LiVecche
McDonald Distinguished Scholar of Ethics, War, and Public Life
C.S. Lewis and Just War
April 13, 2023 at 7 p.m.
Canyon Commons
George Fox's C.S. Lewis Initiative and Honors Program are hosting Dr. Marc LiVecche on campus. He is the McDonald Distinguished Scholar of Ethics, War, and Public Life at The Institute on Religion & Democracy. He serves as managing editor for the institute's foreign policy and national security journal, Providence. He is also a non-resident research fellow at the US Naval War College, in the College of Leadership and Ethics. 
Dr. LiVecche received his doctorate from the University of Chicago and his post-doctorate from Oxford University. His first book, The Good Kill: Just War & Moral Injury, was published in 2021 by Oxford University Press. Another project, Responsibility and Restraint: James Turner Johnson and the Just War Tradition, co-edited with Eric Patterson, was published by Stone Tower Press in the fall of 2020. 
Dr. LiVecche lives in Annapolis, Maryland, but spent 12 years doing a variety of things in Central Europe. He helped build sports and recreational leagues in post-communist communities. He worked at a Christian study and research center. He also led seminars on history and ethics onsite at the former Auschwitz-Birkenau Nazi concentration camp in Poland.
Past Events
Kobe Campbell
Award-winning licensed trauma therapist, author, media expert and speaker
Special Chapel Event
January 24, 2023 at 10:50 a.m.
Bauman Auditorium
Kobe Campbell is a passionate preacher and speaker who has served countless churches and organizations. She will visit the Newberg campus from Charlotte, North Carolina to speak on mental health at chapel. 
Campbell was named one of Charlotte's Most Influential Women by Charlotte Lately magazine. She was also awarded as a Rising Star Under 30 by WILMA magazine. She received her bachelor degree in Psychology from the University of North Carolina Wilmington and her master's degree in Christian counseling from Gordon Conwell Theological Seminary. Campbell is currently preparing to release her first book titled Why Am I Like This?: How to Break Cycles, Heal From Trauma, and Restore Your Faith.
With a kind, compassionate, and energetic spirit, Campbell helps people find the truest versions of themselves. She is the owner of The Healing Circle Therapy & Wellness Center in Charlotte North Carolina. She is passionate about helping people heal from the trauma as they discover who they are apart from what they've been through.
Trevor Hudson
Recipient of the Richard J. Foster Award in Spiritual Formation
October 3, 2022 at 7 p.m.
Canyon Commons
Renowned Christian author and teacher Richard J. Foster is set to present an award in his name to pastor and fellow author Trevor Hudson at a special gathering on campus.
A selection committee selected Hudson as the first recipient of the Richard J. Foster Award in Spiritual Formation. George Fox will welcome Foster, a 1964 alumnus of the institution, to its Newberg campus to present the inaugural award to Hudson. The presentation will be followed by Hudson's keynote speech and a reception. The public is encouraged to attend the event in the university's Canyon Commons dining hall.
The Portland Seminary, School of Theology, and Spiritual Life Office helped make this honor possible. The award recognizes those whose intellectual and practical work helps others come into an ongoing transformational relationship with Jesus Christ. 
Award recipient Hudson is the author of more than 20 books, the most recent of which, Seeking God: Finding Another Kind of Life with St Ignatius and Dallas Willard, was released in September. He is also an ordained minister in the Methodist Church of South Africa. After spending more than 40 years in pastoral ministry, Hudson now gives his time to lecturing, teaching and writing in the areas of spiritual formation and spiritual direction. He lectures at Fuller Seminary in Pasadena, California, and works closely with the Renovaré Institute for Christian Spiritual Formation, a Christian organization Foster founded that is dedicated to helping people become more like Jesus. 
Foster is an expert on spiritual formation – the process of being conformed to the image of Jesus Christ for the glory of God and for the sake of others. He earned his undergraduate degree from George Fox and his doctor of pastoral theology from Fuller Theological Seminary. He is best known for his 1978 book, Celebration of Discipline, which examines spiritual disciplines such as meditation, prayer, fasting, study, solitude, confession and worship. It was named by Christianity Today as one of the top 10 books of the 20th century.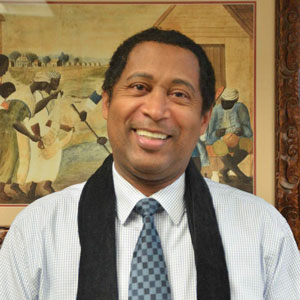 SCOTT FINNIE, PHD
PROFESSOR, EASTERN WASHINGTON UNIVERSITY
Letter from Birmingham Jail
March 15, 2022 at 6:30 p.m.
Hoover 105
Scott Finnie, PhD, has been a faculty member in Eastern Washington University's Africana Education Program and history department since 1992 and currently serves as director of Africana studies and as director of race and cultural studies. He has made more than 40 presentations worldwide in the last 10 years, including visits to Oxford in England, Mexico City, Atlanta, San Francisco, San Diego, Sao Paulo, and Honolulu. His presentations have covered themes surrounding civil rights, affirmative action, servant leadership, diversity and cross-cultural communication, the American criminal justice system, and faculty hiring in higher education.
In addition, he has published a dozen articles in numerous publications, including The National Social Science Journal, Investigating Diversity: Race, Ethnicity and Beyond, The Oxford Round Table Journal, The Council on Undergraduate Research Quarterly, and The International Journal of Servant Leadership.
NANCY PEARCEY
PROFESSOR AND SCHOLAR IN RESIDENCE AT HOUSTON BAPTIST UNIVERSITY
Love Thy Body: Sexual Truth in a Secular Age
MARCH 15, 2022 at 7 p.m.
Canyon Commons/George Fox Honors Program Lecture Series
People today are not asking, "Is Christianity true?" They're asking, "Why are Christians such bigots?" Nancy Pearcey, professor of apologetics at Houston Baptist University, takes on the headline issues of our day: abortion, assisted suicide, homosexuality, transgenderism, and the hook-up culture. She shows that we will be much more effective if we dig down to the worldview level. The secular ethic rests on a radically dehumanizing worldview that denigrates the body and demeans the person. By contrast, Pearcey shows how to craft the biblical ethic in a way that is more positive and more appealing than the secular ethic.
Pearcey is the author of Love Thy Body: Answering Hard Questions about Life and Sexuality. Her earlier books include The Soul of Science, Saving Leonardo, Finding Truth, and two ECPA Gold Medallion Award Winners: How Now Shall We Live (coauthored with Harold Fickett and Chuck Colson) and Total Truth. Her books have been translated into eight languages.
She is professor and scholar in residence at Houston Baptist University. A former agnostic, Pearcey has spoken at universities such as Princeton, Stanford, USC, and Dartmouth. She was highlighted as one of the five top women apologists by Christianity Today and was hailed in The Economist as "America's pre-eminent evangelical Protestant female intellectual."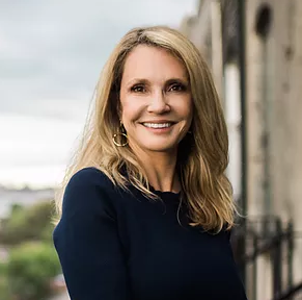 Patti Callahan
Author
Surprised By Joy
March 10, 2022, at 7:00 p.m.
Hoover 105
Patti Callahan Henry is a

New York Times

and

USA Today

best-selling author of sixteen novels and podcast host. She is the recipient of The Christy Award — A 2019 Winner "Book of the Year"; The Harper Lee Distinguished Writer of the Year for 2020 and the Alabama Library Association Book of the Year for 2019. She is the co-host and co-creator of the popular weekly online Friends and Fiction live web show and podcast. Patti is also a contributor to the weekly life lesson essay column for

Parade Magazine

. A full-time author and mother of three children, she now resides in both Mountain Brook, Alabama, and Bluffton, South Carolina with her husband.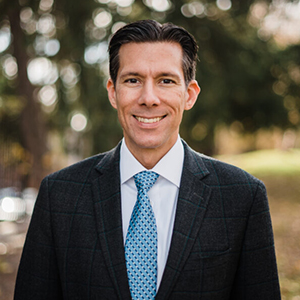 Dr. Paul Miller
Professor of the Practice of International Affairs at Georgetown University's School of Foreign Service
Just War and Ordered Liberty
March 7, 2022 at 6:30 p.m.
Hoover 105
Dr. Paul D. Miller is a Professor of the Practice of International Affairs at Georgetown University's School of Foreign Service. He serves as co-chair of the Global Politics and Security concentration in the Master of Science in Foreign Service program.
He is a research fellow with the Ethics and Religious Liberty Commission, a visiting professor with the American Enterprise Institute's Initiative on Faith and Public Life, and a non-resident Senior Fellow with the Atlantic Council's Scowcroft Center for Strategy and Security.
Dr. Miller spent a decade in public service as Director for Afghanistan and Pakistan on the National Security Council staff, an intelligence analyst for the Central Intelligence Agency, and a military intelligence officer in the U.S. Army.
Dr. Miller writes widely on international affairs, political theory, religion and public life, and film and culture. His most recent book, Just War and Ordered Liberty, was published by Cambridge University Press in 2021. His next book, The Religion of American Greatness: What's Wrong With Christian Nationalism, is forthcoming from InterVarsity Academic Press in 2022.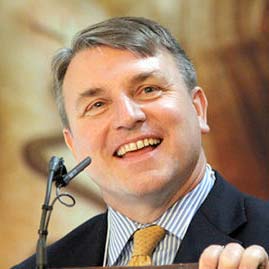 Joseph Pearce
Author and Director of the Center for Faith & Culture
Unlocking The Lord of the Rings
November 4, 2021 at 7:30 p.m.
Canyon Commons 101-103
Tolkien described The Lord of the Rings as "a fundamentally religious work". Joseph Pearce, author of Tolkien: Man and Myth and Frodo's Journey: Discovering the Hidden Meaning of The Lord of the Rings, unlocks the symbolism that allows Tolkien's epic to be read and understood on the deepest level of religious significance and Christian meaning.
Pearce is a Catholic author and biographer who has written about subjects as various as GK Chesterton, economics, and Shakespeare. His latest book,
Race with the Devil
, chronicles his conversion from racial hatred to Catholicism. He is also the Director of the
Center for Faith & Culture
and Writer-in-Residence at Aquinas College in Nashville as well as the editor of St. Austin Review.
Joseph Pearce is Senior Editor at the Augustine Institute,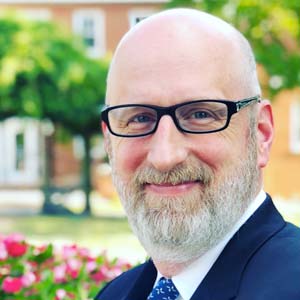 David French
Political commentator, author and attorney
Jesus Loves Your Political Enemies and America Needs You to Love Them Too
November 1, 2021 at 7:00 p.m.
Bauman Auditorium & Livestream
The George Fox Civility Project hosts Christian political commentator and attorney David French.
Masks were required for the in-person event. No video recording is available to publish at the moment.
Dominic Done
Pastor, speaker, author
A conversation about calling
February 2021
Executive Dean Joseph Clair and Pastor and Professor Dominic Done take a deep dive into the subject of God's calling, both for the individual and the collective Church. In a recent Barna poll, 40 percent of Christians admitted to having no clear sense of God's calling on their lives. But God is using the disruption of 2020-21 to get our attention and, if we let Him, bring us to a place of healthy reconstruction. Join us, for this rich dialogue between two colleagues and friends about finding true and lasting purpose—not because of the things we do, but because of who we can become in Christ.
Watch video
.
Jemar Tisby
Author, speaker and president of The Witness: A Black Christian Collective
Complicity in Racism: The Path Forward
October 30, 2020
Virtual / George Fox Honors Program Lecture Series
An hour-long conversation with Jemar Tisby, a public historian with the ability to explore racial justice solutions and cultural conversations that compel audiences to action. Tisby brings history to bear with contemporary relevance. His style offers richly-informed explorations, unflinching moral insight, and clear paths forward. Moderated by provost Andrea Scott and professor Joseph Clair.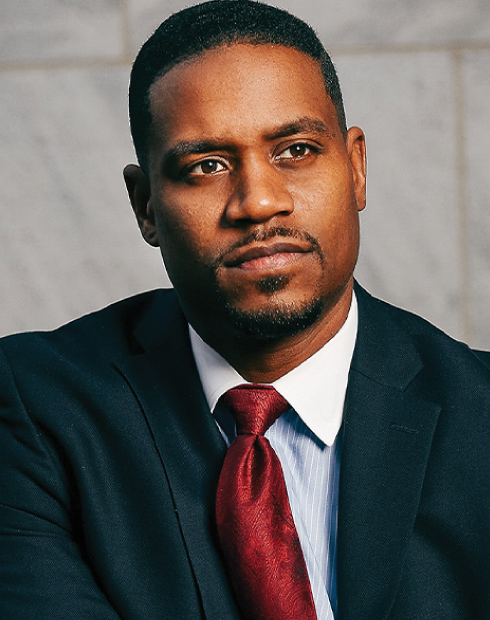 Justin Giboney
Attorney, political strategist and cofounder of the AND Campaign
A Faithful Christian Public Witness
October 2020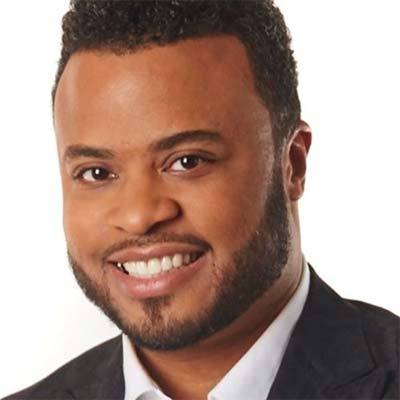 Antipas Harris
Author
Is Christianity the White Man's Religion?: How the Bible Is Good News for People of Color
September 2020
Rev. Sunggu Yang, PhD
Professor, George Fox University
King's Speech: Preaching Reconciliation in a World of Violence and Chasm
Thursday, Feb. 20, 2020 7 p.m.
Hoover 105
Sunggu Yang joined George Fox's College of Christian Studies in 2017 as an assistant professor of Christian ministries. Before his arrival, Yang served as the Louisville Institute's Post-Doctoral Teaching Fellow at Wake Forest University School of Divinity, where he taught courses ranging from homiletics and worship to prophetic ministry. One of his innovative courses was "Film & Preaching: The Gospel According to Hollywood."
Yang is the author of two books, King's Speech: Preaching Reconciliation in a World of Violence and Chasm (2019) and Evangelical Pilgrims from the East: Faith Fundamentals of Korean American Protestant Diasporas (2016), and two books that are in progress, Picasso and Preaching: An Aesthetic Homiletic for the 21st Century and Sacred Waters: Pastoral Essays for Aspiring Preachers.
Ordained by the Presbyterian Church (U.S.A.), Yang has preached at various venues around the nation. He holds a PhD in religion from Vanderbilt University (2015), a master's degree in liturgical studies from Yale Divinity School (2010), an MDiv from the Candler School of Theology at Emory University (2009), and a bachelor's degree in theology from the College of Theology at Yonsei University in Seoul, South Korea. He lives in Sherwood with his wife, Rebecca Jeong, and their daughter, Stella.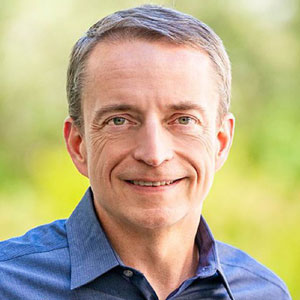 Pat Gelsinger
CEO, VMware
Balancing Work, Family and Faith
October 9, 2019 at 7:00 p.m.
Bauman Auditorium
Pat Gelsinger, CEO of VMware, spoke on balancing work, family and faith. VMware is a global leader in cloud infrastructure and digital workspace technology, and a recent article on VMware in Forbes described the company this way: "It's not an exaggeration to say that VMware stands at the center of the IT universe. The company's software touches nearly every element of modern IT architecture." VMware employs more than 24,000 employees and revenue for fiscal 2018 was nearly $9 billion.
Gelsinger brings almost 40 years of technology and leadership experience. Since coming to VMware in 2012, he has doubled the size of VMware, which software powers the world's complex digital infrastructure. The company's compute, cloud, mobility, networking, and security offerings provide a dynamic and efficient digital foundation to over 500,000 customers globally, aided by an ecosystem of 75,000 partners. Based on his efforts, Fortune Magazine named Gelsinger one of its top "Businesspersons of the Year" in 2018.
Prior to joining VMware, Gelsinger was president and chief operating officer of EMC's Infrastructure and Products Group. There, he was responsible for all of EMC's products – including storage, data analytics, security, management and data protection products, analytics, and the large majority of EMC's revenue.