Angie Taibbi

,

DPT, ATC

Associate Professor of Kinesiology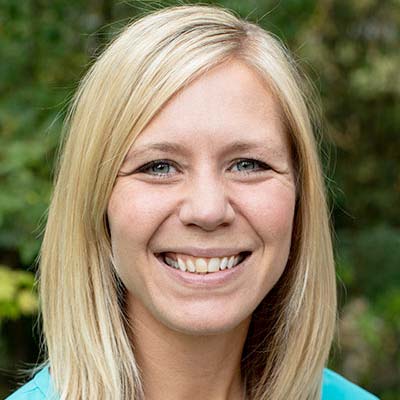 An alumna of the university, Angie Taibbi, returned to campus in 2018 as an assistant professor. She was promoted to associate professor in 2023, and also serves as the program's clinical education coordinator.
In the three and a half years prior to her arrival, Angie worked as director of rehabilitation and lead physical therapist with Infinity Rehab in Newberg. Before that, she was an acute care physical therapist with Salem Health from 2006 to 2014.
Angie gained teaching experience as a mentor for new hires at Infinity Rehab and also provided job shadowing experience and mentoring for undergraduate, pre-physical therapy students at both of her previous places of employment. She was also a clinical instructor for first-, second- and third-year physical therapy students at Salem Health.
Outside of work, Angie has served as a high school youth coach at Newberg Christian Church for several years. She earned a doctor of physical therapy degree from Arizona School of Health Sciences in 2006 and a bachelor's degree in health and human performance: athletic training from George Fox in 2003.