We got to hear about sophomore Mauhia Kimata's favorite memories at George Fox. He took us through some photos and videos from his freshman year. Here are some of the highlights of what he said:
What was it like being an undecided freshman at Fox?
"Coming into George Fox and college in general, I've always wanted to be a medical doctor. The first semester, however, I ended up taking an Intro to Business class as well as Intro to Video Production. For me, what's really special, and why I ended up coming to George Fox is the different things that I was able to try academically. Being able to find new things that I'm good at."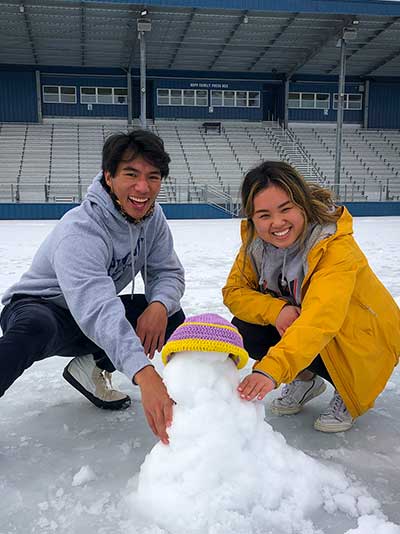 What was your favorite memory about being on the Track & Field Team?
"One of my favorite memories from track and field, actually, was pretty recently when we had the snow day. I've never seen my coach that excited and this is my first winter coming from Hawaii. So, having that first experience with an icy football field with my track teammates was really a special experience."
How has faith played a role in your life at Fox?
"Since I've come to Fox and have friends who are more open about Jesus and their faith, I found it really encouraging. There's one memory that's, like, standing in the pews when we're doing worship, and I've never been in a group of that many like young people, all just worshiping and just so authentic with their faith. That whole experience, just being at Fox and meeting people like that, has really changed how I think about faith, especially as a younger person."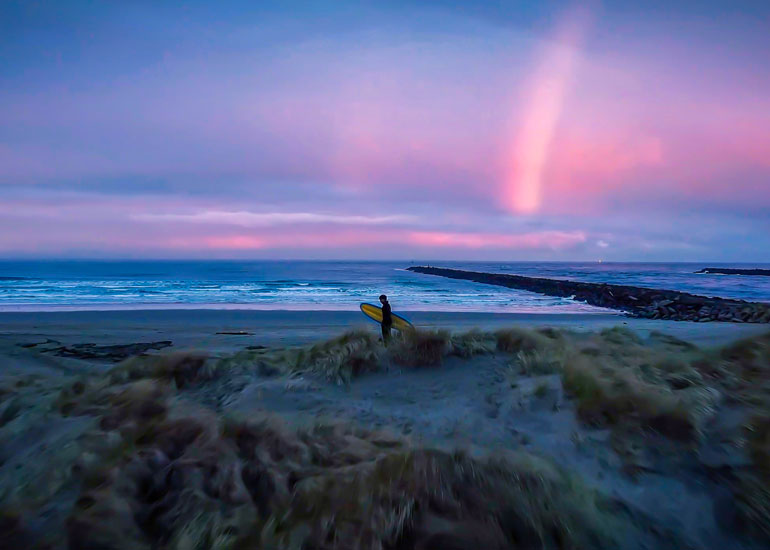 What is one story you would like to share that encapsulates your experience in college so far?
"So a story that really encapsulates my entire George Fox experience actually didn't happen on campus. Me and my head track coach, we linked up because back home I surf a lot. I remember seeing the ocean for the first time in, like, a month and a half. I just remember seeing these lines of waves coming in. And I just remember being hit with this awe and wonder. For me that encapsulates my George Fox experience; seeing something old, but in a new way for the first time. Being able to see skills in myself from a new perspective. Being able to appreciate so much more about what I've experienced in the past and just makes me excited for what the rest of my four years here at Fox have to offer. "
Three words that sum up his experience at Fox:
"The three words that describe my experience here at Fox so far: effervescence, exploration, and then community."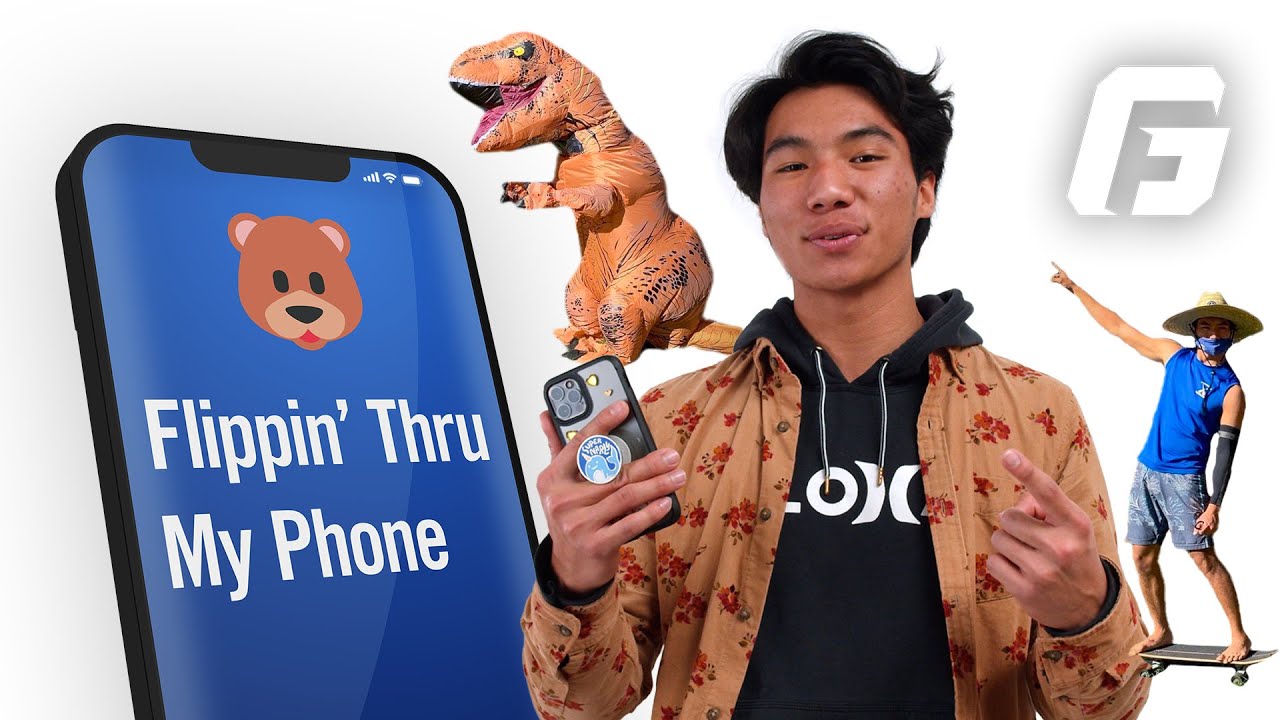 To learn more about student experiences at George Fox University, subscribe to our YouTube channel. New content is available every week, which tells stories about campus life, George Fox facts and student experiences.