Spring break is approaching fast, and we're all looking forward to no classes, no projects and no exams. While some students are going back home to relax and spend time with family, others are staying on campus.
If you fall into this second group, you may be wondering how in the world you're going to stay busy in a small town like Newberg – but you'd be surprised at how much there is to do. We compiled a list of 15 local activities for you to do this break – no car necessary!
1) Go for a walk in the canyon or in downtown Newberg
We spend most of our time indoors while school is in session, moving from classrooms to the cafeteria to the dorms. This break is your chance to leave that routine behind and venture into the outdoors!
The canyon is full of beautiful trails and picturesque trees begging for your attention, and downtown Newberg is a wonderful place for a walk. Either way, stretching your legs is never a bad idea.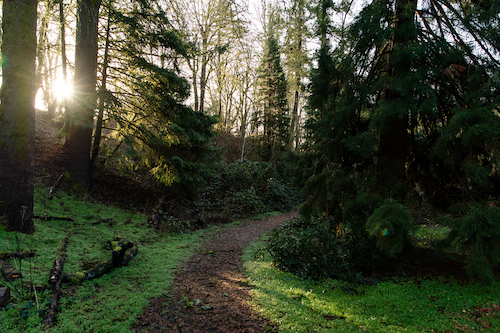 2) Go Geocaching
Geocaching is a fun, nationwide scavenger hunt. Just download the app and sign up to get started. The app will give you clues as to where nearby geocaches are hidden, and it's up to you to decipher those clues and find your treasure.
Once you find a geocache, write your name on the piece of paper inside and put it back where you found it. There are plenty of geocaches hidden in Newberg, and even some hidden on campus!
3) Stargaze
There's nothing quite like stargazing on a clear Oregon night. The outdoor amphitheater on campus is the perfect place to lie down and look at God's wonderful creation, and you can even see the Big Dipper when the sky is clear. This is a perfect de-stressing activity, and you won't regret it.
4) Spend some time with God
Sometimes when we're busy trying to keep up with school, we forget to spend time with God. It's so easy to get caught up in the flurry of exams, quizzes and social activities, but this is your chance to take a break from all of that and dive into what God has been putting on your heart. The Prayer Chapel is the perfect place to do this with its cozy nooks and warm environment, and it's open 24/7.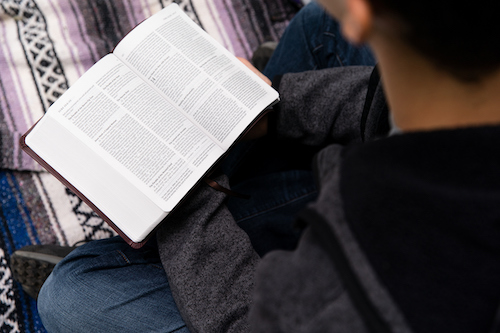 5) Pick up a new book
Maybe reading isn't your thing, but it can be a fulfilling pastime if you give it the chance. (Personally, I like to read in the corner of the Special Collections room on the second floor of the Murdock Library with all the dusty books.) If you're interested in giving a new book a try, we have some suggestions for you.
6) Try hammocking
After 10 excruciating weeks of long nights and little sleep, you deserve to rest and do, well, nothing. Taking a nap in a hammock under the sun might be just what the doctor ordered.
7) Disc golfing 
Less than five minutes away from campus is the Herbert Hoover Disc Golf Course. Pack your bags, bring your discs, and get ready to destroy this nine-hole course.
8) Check out the Chehalem Aquatic Center
The Chehalem Aquatic Center has it all: swimming pools, basketball courts, a weight room, you name it. Plus, outside they have a jaw-dropping public playground! If you're looking to do something more active this spring break, this is the place for you.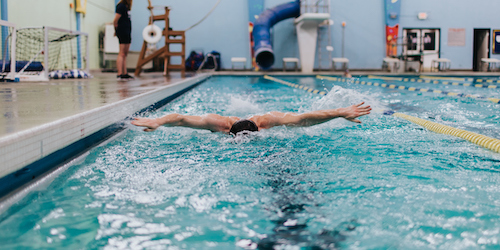 9) Embrace your inner child at Memorial Playground
On the other side of town, on the corner of Howard and Fourth Street, is another playground that will make you feel like a kid again. Don't we all need a little more of that? This playground has amazing swings and a large open grass area; the possibilities are endless.
10) Visit a coffee shop with a friend 
As you probably know, there are a bunch of mom-and-pop coffee shops in Newberg. We have Chapters, Coffee Cottage, See See's and the Coffee Cat to choose from, and no one can ever seem to agree on which café makes the best coffee. Spring break is the perfect opportunity to try out each with your friends and come to your own conclusion.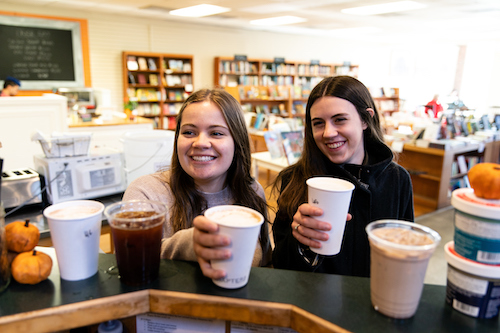 11) Look around Newberg's shops and eateries 
Take this time to explore downtown Newberg's many boutiques, restaurants and bakeries. Shops like Little Bird and Uflora are the perfect places to find new room decor to liven up your dorm, and if you don't feel like cooking, you can always swing by restaurants like Jem 100 for a burger and fries.
12) Go thrifting
Thrifting is a lot of fun, especially when you go with friends. Newberg's Goodwill is a notoriously good place to thrift, and you never know what you might find. Whatever you're looking for, we doubt you'll leave Goodwill disappointed.
13) Pet puppies at Critter Cabana 
Who doesn't want to pet an adorable, playful and energetic furball? That is, unless you're allergic to dogs (if so, move on to No. 14). If you're interested, check out Critter Cabana on First Street.
14) Enjoy beautiful art at ART Elements gallery
Pop into ART Elements gallery and enjoy viewing a number of paintings, sculptures, glass pieces and more. What's better: Looking at elegant art or looking at the inside of your dorm?
15) Catch a movie at Cameo movie theater
If you haven't been to Cameo yet, you're missing out. This old-timey movie theater will charm your socks off with its old decor and comfy seats. Plus, tickets and snacks are affordable (especially if you're a poor college student).
Hopefully you liked a few of our ideas, or maybe our list has inspired some ideas of your own. Whichever the case, you won't be too bored this spring break.