Do you enjoy sports and want a fun activity to do throughout your week? Join intramurals! Intramural sports are an amazing opportunity for you to compete in a sport of your choice while making memories to last a lifetime. Still not convinced? Here are some more reasons why you should play.
Make New Friends and Grow Closer to Old Ones
You can make new friends! You might not have a handful of close friends you can ask to be a part of your intramural team, and that's OK. Last year I put together a volleyball team by contacting different people I had briefly met prior. I not only became close with my teammates, but also members of opposing teams throughout the season.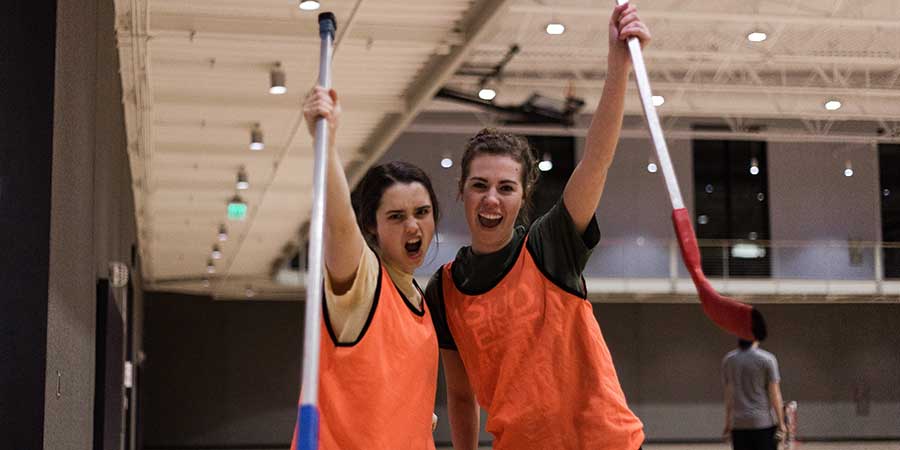 Variety of Sports Options
Intramurals offer sports everyone will love. Classics like volleyball, basketball, soccer, dodgeball and flag football are always fan favorites. Some more unique options include floor hockey and Wiffle Ball tournaments! 

Fun Outlet
It's a great way to unwind. School can get stressful. Between classes and homework it may feel as if you don't have time for any fun throughout the week. We all know exercise is a great outlet for stress, so why not de-stress and have fun? Most intramural sports occur in the evenings twice a week, so there are rarely any scheduling conflicts with classes. 

No Prior Experience is Needed
Whether you plan on winning every game, or just playing for fun, all levels are welcome in intramural sports.

Sign up online in IM Leagues, or in-person at Hadlock Student Center.