When I was a child I was horrible at waiting. As Christmas approached and presents appeared under the tree, I would spend countless hours driving my parents crazy, asking (who am I kidding? Whining is more accurate) to open presents – just "one little present" – day after day.
Even as an adult, there are certain things for which I find it difficult to wait. We are people who want things to happen when we want them to happen. 
The season of Advent, the four weeks leading up to Christmas day, is all about waiting. We know the end of the story – the celebration of the birth of our Lord and Savior – but Advent invites us to sit in the space before the celebration and to consider that we are people in need, that the world doesn't always work as we want it to, and that we are truly dependent on Jesus.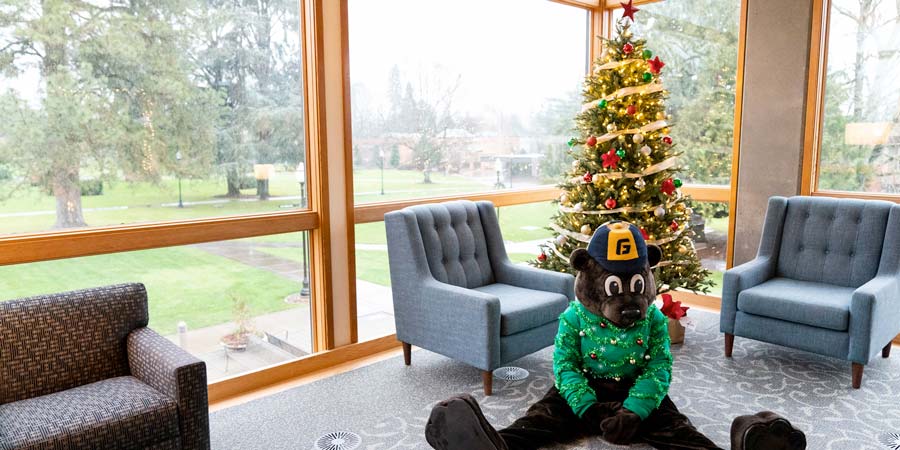 The four weeks of Advent are broken up into four different sections:
Week One: Hope
Week Two: Peace
Week Three: Joy
Week Four: Love
What we find is that, as we live our lives each day, we encounter glimpses of each of these things, but what we really want are deeper, more prolonged experiences of them. We need more hope, peace, joy, and love in our lives and in our world.
And so, during Advent, we wait for the birth of our Savior, in whom these things are known and will be fully recognized – both now and in the coming kingdom.
Our pastoral team at George Fox has written a weekly devotional for the season of Advent, We invite you to use it as you wait. Our hope is that, in the waiting, you will find Christ, in whom we find true hope, peace, joy, love, and ultimately, life!