Wendy Flint

,

PhD

Assistant Professor of Management

Director of Undergraduate Business Programs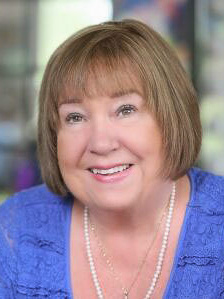 Office: Hoover 134
Office Hours: By appointment only
Wendy Flint, former director of the Career and Academic Planning Center at George Fox, transitioned to serve as an assistant professor of management and director of undergraduate business programs in 2021. Her teaching specializations are Principles of Management, Operations Management, Human Resource Management, Leadership and Character, and Career Strategy and Advancement.
She arrived at George Fox in 2017 to oversee the IDEA Center, for which she managed operations through vision casting, strategic programming, planning, and delivery and quality assessment of multiple functions. She's also taught business and college-to-career courses on an adjunct basis at the university since her arrival. In all, she has 20 years of teaching experience as a professor and adjunct professor, including at Biola University. She also has seven years as a tenured faculty member at a California Community College.
Prior to George Fox, she was the chief learning officer for The Learning Oasis, a Napa, California-based nonprofit organization that provided allied health training services for universities, community colleges and adult education centers in 25 states throughout the nation. In the six years prior (2007-13), she was senior vice president of marketing and sales for Boston Reed College in Napa. Wendy also worked as director of professional and continuing education and workforce training at College of the Desert in Palm Desert, California, from 1999 to 2007.
She holds both a PhD in education (2004) and an MBA (2008) from Capella University in Minneapolis, as well as a Master of Public Administration degree from Washington State University (1998). 
Academic Background
• PhD, Education, Capella University
• MBA, Capella University
• MPA (Public Administration), Washington State University
• BA, Communications, Marylhurst University
Select Bibliography
Flint, W. (2022) Can God Come to Work with Me? Encouraging Devotions to Strengthen Christians in the Secular World.
Flint, W. (2016). Hybrid and blended learning for health career students. Journal of Applied Research for the Association of Florida Colleges, 7(1).
Flint, W. (2015). Workplace prayers. Sherwood, OR: Word Unlimited.
Flint, W. (2007). Problem-based learning: Welcome to the real world. Charleston, SC: BookSurge Publishing.
Flint, W. (2004). Faculty development toward learner centered classrooms (Unpublished doctoral dissertation). Capella University, Minneapolis, MN.
Outside the Classroom
Wendy lives in Sherwood with her husband Terry, and they have three children and six grandchildren. Wendy and Terry are Methodists.
They both served in two branches of the military (U.S. Navy and Air National Guard). They were the first married couple hired as telephone installers on the same day for Pacific NW Bell, and both climbed phone poles in the Portland area.
Wendy likes to write in her spare time. She is author of four Christian devotionals: MarketplaceChristians.com, Workplace Prayers, Prison Prayers, and Can God Come to Work with Me? She has produced podcasts and a blog titled Workplace Wisdom. Wendy has managed her own Christian publishing company since 1985, listed in Oregon as Word Unlimited Publishing.