"How do I prepare for my career – and who can help me get there?"
If you've asked this question, you're not alone. In fact, it's foremost on the minds of most students. Fortunately, a new program is available to help answer it: IGNITE, an advisory initiative that pairs students from the college of business and college of engineering with industry professionals to promote career development.
How it Works
IGNITE is all about Relationships. You will meet one-on-one a minimum of once a month with your industry advisor. These connections allow you to expand your network while developing critical skills.
Industry advisors provide insight into job choices, daily habits, networking skills, and more, offering practical guidance that may not happen in a traditional classroom.
College of Business Advisors
Industry partners working with our College of Business students represent nearly 40 companies:
More than 70% of our industry advisors are alumni of George Fox, and they represent a wide range of majors, with degrees in mathematics, economics, psychology, political science, accounting, finance, mechanical engineering, management, and more.
College of Engineering Advisors
Advisors to our College of Engineering students work for some of the world's most recognizable companies:
Advisors in the program hold degrees in all facets of engineering – including in the electrical, computer, civil, and mechanical disciplines – as well as computer science.
Your Role as a Student
Student partners who are selected to participate in the program must:
Be invested, engage and emotionally committed
Grow spiritually
Be involved on campus (intramurals, RA, drama, music, athletics, etc.)
Meet a minimum of once a month with your advisor
Commit to at least one year in the program
The Role of Industry Advisors
Our industry advisors are Christian men and women who hold a college degree, have significant career experience, and are active in their communities. They are committed to:
Meeting a minimum of once a month
Providing career guidance, job shadowing and networking opportunities
Clear and open communication
Participating at least one year in the program
How Will I Benefit?
As a student partner in the program, you will:
Gain a new perspective regarding career opportunities
Have an outlet for career-prep questions
Develop professional positivity and work-related knowledge
Identify your skill gaps
Get the opportunity to ask questions
Develop connections
Make yourself available to new things
Upcoming Events
February 2022
"All Work & No Play"
Unique engagement for IGNITE membership
April 2022
"Turn the Tassel" Senior Send-off
Our achievement awards ceremony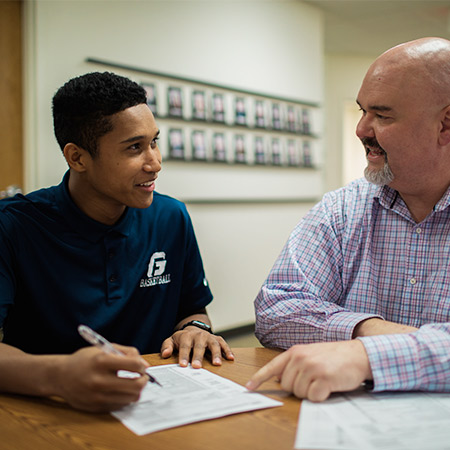 Application
There are a limited number of opportunities for students to participate in the IGNITE program. Qualified junior and senior students are either nominated by professors or staff or can submit an application for review in the spring semester.
Questions?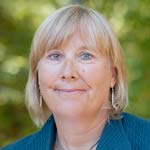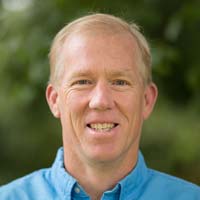 Associate Professor of Civil Engineering