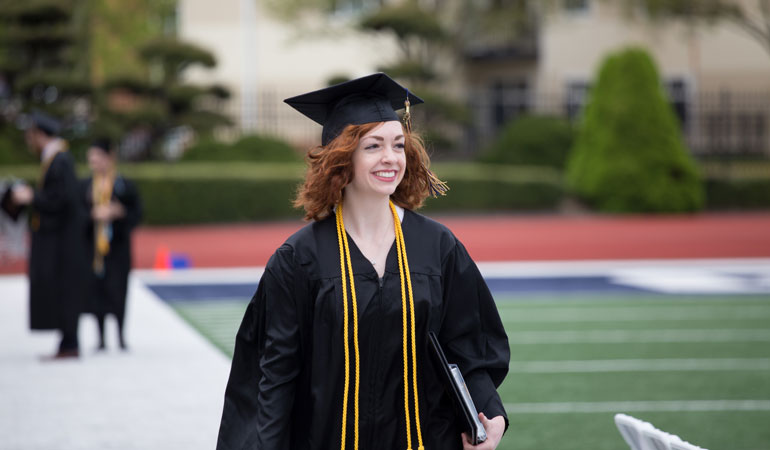 Should I Get an MBA Right After College?
With a bright future

ahead of you – personally and professionally – it's never too soon to make plans to pursue your Master of Business Administration (MBA) degree. Some students jump into an MBA program immediately after graduation, while others choose to join the workforce for a few years before returning to graduate school. But which is the right path? It depends on a few factors, which we'll dig into as we answer common questions and clear up a few misconceptions.
Do you need work experience to get into an MBA program? 
Absolutely not! In fact, if you're self-directed and already have clear goals for your career path, pursuing your MBA directly after graduation can help you reach those goals sooner. 
A 2020 survey noted: "Recruiters from Fortune 100 companies have more confidence in the ability of (business) school graduates to take leadership roles, to navigate the challenges of technological disruption, and to handle a complex business environment (in a post-COVID environment)." You'll notice prior work experience is not listed in the rationale. 
Look for an MBA program that immerses students in the professional world as a way to make up for a lack of direct work experience. George Fox University's full-time MBA program offers a business seminar every week in which students meet with business leaders at companies including Nike, Intel, Daimler Trucks North America, A-dec Inc., Watson Creative, Portland Trail Blazers, and Rip City Management, Medical Teams International, and more. This is a fantastic networking opportunity to see firsthand how different businesses operate – and sometimes it serves as a lead to a job after graduation.
"A lack of professional work experience does not disqualify you from being admitted to an MBA program," notes Megan Bos, an admissions counselor at George Fox. "Equally important is demonstrating a willingness to learn, an ability to do well in upper-level classes, and a commitment to engaging with the program's content."
If I plan to join an MBA program right after college, do my grades matter more? 
Because your resume won't include years of full-time professional experience, you'll want to make sure your transcripts reflect your ability to manage the workload of an advanced degree. Work with your faculty and career advisors throughout your undergraduate studies to register for rigorous courses that will set you up for success during your MBA application period.
Is it worth it to get an MBA right after college? 
Yes! Graduates of MBA programs command a much higher salary than students with a bachelor's degree, and it makes financial sense to earn that higher salary for as many years as possible. In 2021, the median salary of MBA graduates was $115,000, 77% more than those with a bachelor's degree ($65,000). This could result in up to $3 million more in lifetime earnings than someone with only a bachelor's degree, according to a 2021 survey .
Is there a
right
time in your life or career to get an MBA? 
The answer to this question depends on your priorities and life circumstances. If you're already a working professional, you're likely considering an MBA in pursuit of a higher salary or a job transition into a new industry. But if you're a high school student who's preparing to enter college with an eye toward an MBA, you're likely a highly motivated and self-directed individual who wants to take the most efficient path through your education before investing in your career.
Think of it this way: There are two ways to approach a new strategy game. You could simply read the instructions and jump straight into the game – essentially learning as you go. After having played the game, you might feel more confident researching strategy tips, asking more experienced players questions, and digging deeper into the nuances of the game that interest you. 
Or you could take a totally different approach and do all of your learning and research before you ever open the box – reading the instructions, engaging in tutorials, and watching others play the game. Though you may lack context for how it feels to play, you'll bring a deeper level of understanding and expertise to your first games. And if you're playing against seasoned professionals, you might appreciate the extra knowledge before you flip over that first card.
Four Tips to Consider if You Plan to Begin Your MBA Immediately Following Graduation
Tailor your MBA experience to help you achieve the career outcomes you want.

If you enter your MBA program with clear career objectives, you can tailor your MBA experience to give you a strong foundation to pursue the job you want in the industry you want, and you'll be a far more appealing candidate with your advanced degree.

Ask your professors and industry professionals for their reading lists and the influencers they follow. Research the companies you hope to join and ask their recruiters how you can make yourself the most compelling candidate possible.

Find a program with an engaged alumni network.

Joining a graduate program that connects current MBA students with alumni can offer ample opportunities for job shadowing, informational interviews and internship opportunities within your desired field. This is a great way to bolster your resume prior to graduation and show recruiters that anything you lack in practical work experience you make up for in ambition and dedication to success.

Look for an in-person MBA program.

MBA programs that prioritize in-person education over an asynchronous online experience are more valued by corporate recruiters. In a 2021 survey, two-thirds of recruiters noted that their organizations valued graduates from in-person programs more than those who graduated from online programs.

Programs that take their in-person education a step further by offering a cohort-driven model, like George Fox University, offer students a chance to learn from each other in addition to the curriculum and their professors.

Ask your admissions counselor for referrals to alumni who also began an MBA program immediately following graduation.

We recommend asking these alumni about their experiences going straight from an undergraduate education to graduate-level studies, and whether they would replicate their decision today or choose a different route. Ask how their career path has differed from their peers without a graduate degree, and if a lack of work experience compromised the value they received from their MBA education.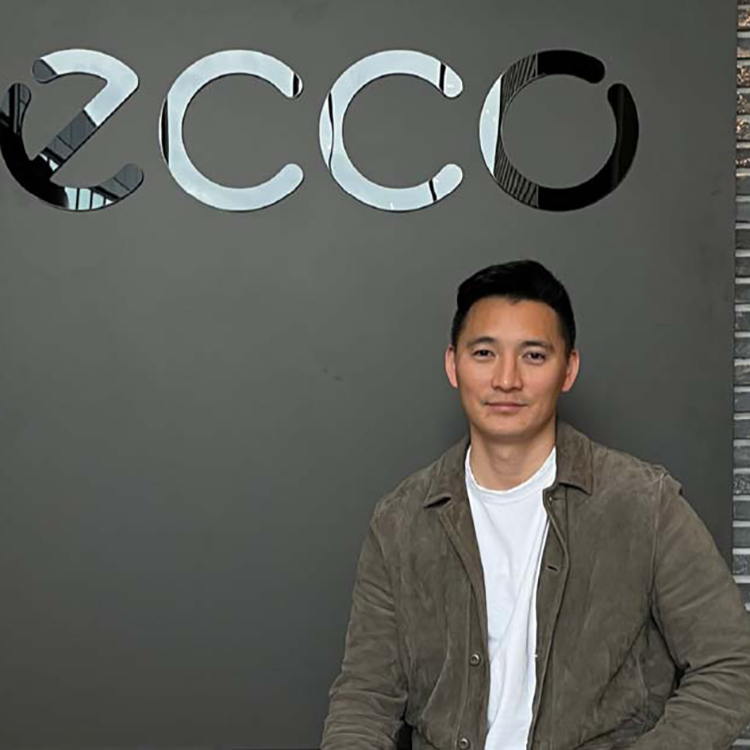 Joe Anh
Global Marketing Director, ECCO Shoes
It prepared me not just for my first job, but every promotion thereafter. The [MBA] degree became a catalyst for growth. As someone who has built and hired numerous teams, individual contributor roles may not require MBAs, but leadership positions are very competitive, and master's degrees are often a starting point for consideration. If one's ambition is to lead others and rise to managerial or executive levels in an organization, I highly encourage an MBA.
Questions?
Admissions Counselor, MBA Program