Enrollment Deposit
So you're ready to become a
Bruin

? Then let's make it official and throw some confetti!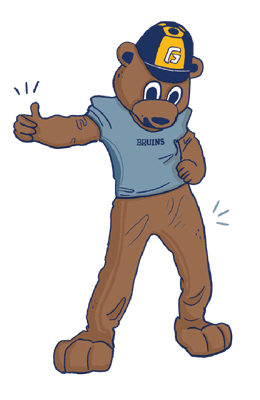 Submitting your enrollment deposit is your way of telling us that we'll see you this fall. Get ready for new adventures, deep learning, spiritual growth and vibrant joy as you become the person you're created to be!
Haven't applied and been accepted yet? Then that's your next step before depositing.
Hint: After clicking on the button above, you'll need to log in to your account.
Don't worry, it's easy to reset your password if you have misplaced it.
For assistance, call your admissions counselor at 503-554-2240.
Paying your enrollment deposit secures your space in classes and housing, if applicable. The housing selection and assignment process is based on when students pay their enrollment deposit, so depositing earlier is advantageous. Transfers who plan to live on campus will be placed in housing based on the order in which deposits are paid.
The $300 enrollment deposit is required prior to enrollment at George Fox. This deposit is not pre-payment on tuition but will be applied to any outstanding charges on the student's account at the time of graduation or official withdrawal (any credit will be issued to the student after their account is closed). For credit card payments, a processing fee of 2.3% plus $0.30 per transaction will be charged. For ACH/checking account payments, a fee of $0.25 will be charged.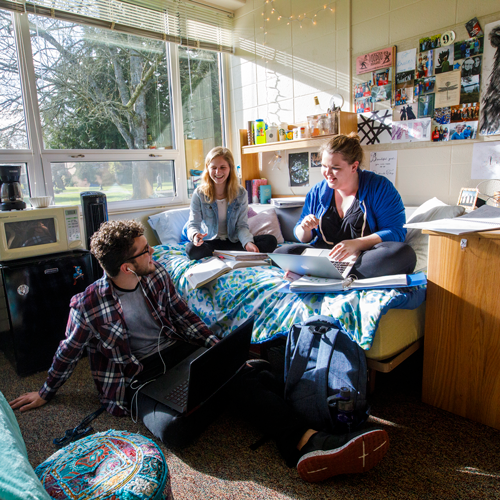 In the event that George Fox reaches capacity, enrollment deposits paid after December 1 (for the spring term) and May 1 (for the fall term) will be considered on a space available basis. The deposit for fall enrollment is fully refundable by written request until May 1 prior to the year of enrollment for which the deposit was initially paid. For students starting in the spring semester, deposit cancellations within 30 days prior to the semester start are not refunded.
Students are required to pay the enrollment deposit before they register for classes during our  Bruin Bound Summer pre-orientation program.