Campus Campout: Longtime Tradition Returns
Following a two-year pause due to the COVID-19 pandemic, a memorable student activity reemerged in March as dozens of tents popped up on the quad.
Campus Campout, formerly called Tent City, continues a tradition where sophomores spend a night in tents on the quad in order to secure their Juniors Abroad trip of choice. Each tent of five students is randomly assigned a number, which determines the group's priority order for trip registration. Then, throughout the evening, the bottom five tents compete with each other for the chance to move their group to the front of the line.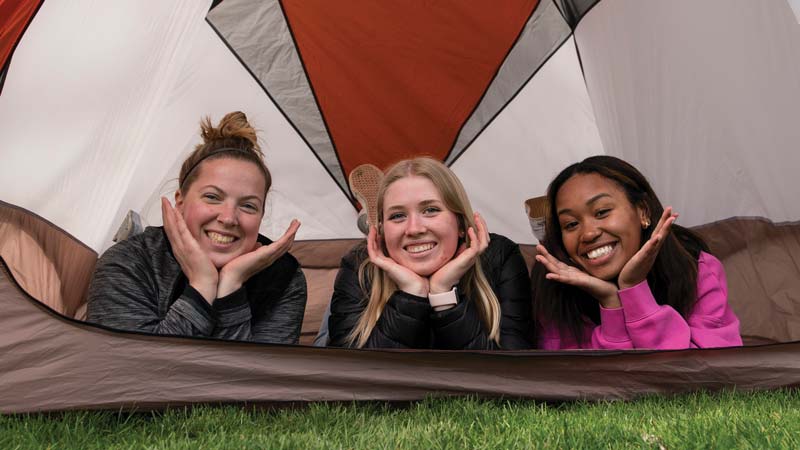 After setting up camp, students participated in a scavenger hunt, gunny sack relays and capture the flag, and enjoyed some quality time with friends around the campfire. The next morning, they crowded into the Stevens Center to get some coffee and view monitors with the finalized lists of participants for each trip.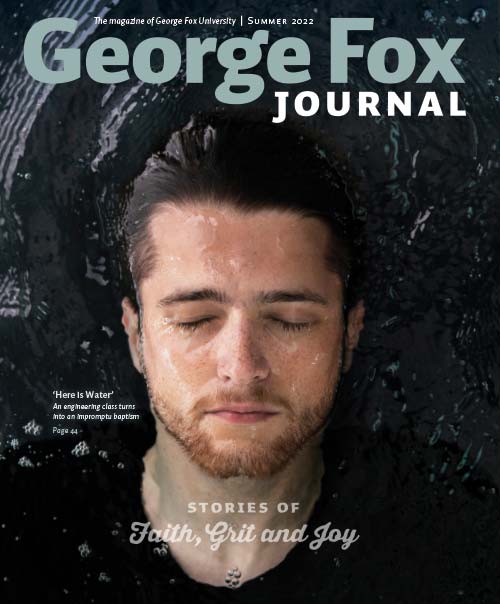 Looking for more?
Browse this issue of the George Fox Journal to read more of the stories of George Fox University, Oregon's nationally recognized Christian university.