Physician Assistant Program Holds First White Coat Ceremony
The university's new physician assistant program reached a significant milestone in November, holding its first White Coat Ceremony for 19 Master of Medical Science students.
The celebration, attended by more than 100 friends and family, marked the transition from classroom learning to clinical rotations, where students put into practice the skills they learned during the first year of the program.
"It's a personal and professional turning of the page," says College of Medical Science Associate Dean Curt Stilp, noting that in addition to hands-on learning in hospitals and clinics, students will also continue to turn in assignments and take exams every four weeks.
The program's first cohort is set to graduate in December of 2022 after completing 11 months of clinicals.
Launched in January of 2021 to meet the high demand for medical professionals in Oregon, the physician assistant program will soon be joined by another masters-level healthcare offering, occupational therapy, set to begin in the fall of 2024.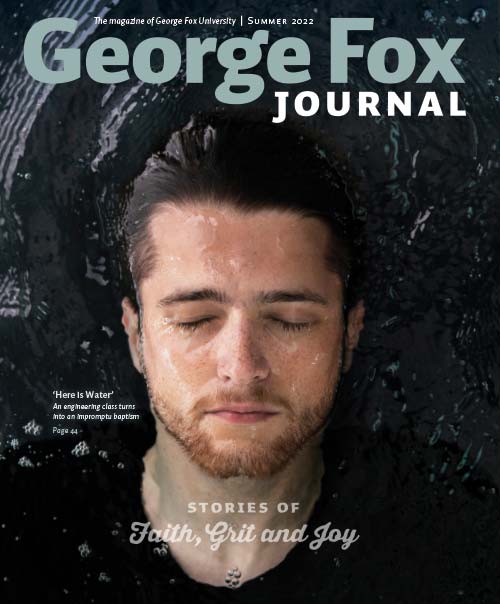 Looking for more?
Browse this issue of the George Fox Journal to read more of the stories of George Fox University, Oregon's nationally recognized Christian university.