George Fox guest lecturer Bradley Campbell speaks on 'Dignity, Victimhood and the Future of the University' Nov. 7
October 16, 2018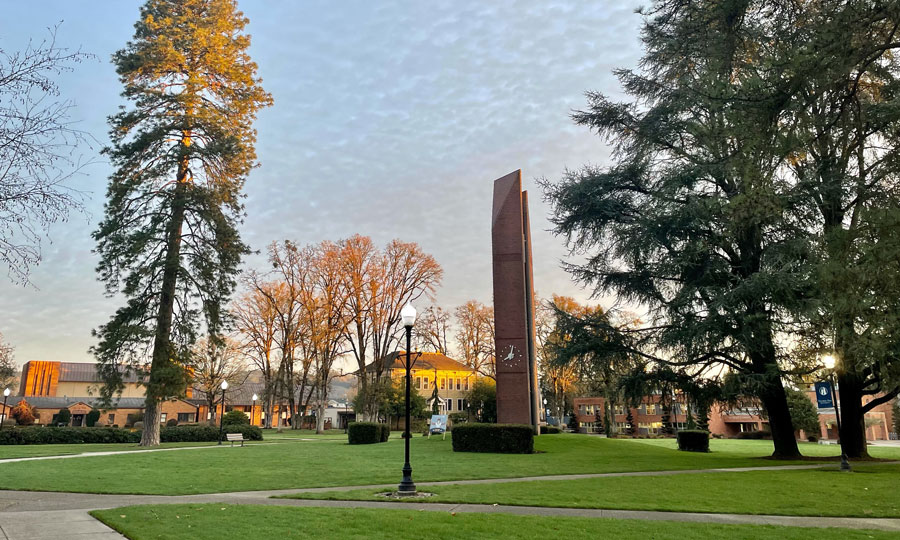 Author will discuss challenges that new moral concepts and related trends are posing to scholarship, free speech and to students' well-being at universities
NEWBERG, Ore. – George Fox University's William Penn Honors Program invites the public to a free lecture, "Dignity, Victimhood and the Future of the University," presented by author and professor Bradley Campbell, on Wednesday, Nov. 7, at 7:30 p.m. in Room 105 of the school's Hoover Academic Building.
Campbell, an associate professor of sociology at California State University, Los Angeles, is the author of The Geometry of Genocide: A Study in Pure Sociology and coauthor, along with Jason Manning of West Virginia University, of The Rise of Victimhood Culture: Microaggressions, Safe Spaces, and the New Culture Wars. Campbell is broadly interested in the study of moral conflict – clashes of right and wrong – and had written mostly about law, violence and genocide until more recently examining the conflicts on college campuses over microaggressions, safe spaces, trigger warnings, and free speech.
Campbell will draw from his work to discuss the challenges that new moral concepts and related trends are posing to scholarship, free speech, and to students' well-being at contemporary universities, along with some possible solutions.
He holds a bachelor's degree in sociology from Lee University, a master's degree in applied sociology from Clemson University, and a PhD in sociology from the University of Virginia.
A reception for those interested in learning more about the William Penn Honors Program will be held immediately following the lecture. Program director Abigail Favale will be in attendance.
For more information about the lecture or the honors program, call 503-554-2152 or visit georgefox.edu/honors.
George Fox University is ranked by Forbes among the top Christian universities in the country and is a Christian college classified by U.S. News & World Report as a "Best Regional University." Money magazine ranked it the No. 1 school in Oregon in its 2017-18 "Best Colleges for Your Money" list. More than 4,000 students attend classes on the university's campus in Newberg, Ore., and at teaching centers in Portland, Salem and Redmond, Ore. George Fox offers bachelor's degrees in more than 40 majors, degree-completion programs for working adults, six seminary degrees, and 13 master's and doctoral degrees.
-30-
Contact:
Nancy Schifferdecker
Executive Assistant to the Dean of the College of Christian Studies
George Fox University
503-554-2650