George Fox University announces plans to launch occupational therapy program in 2024
April 01, 2021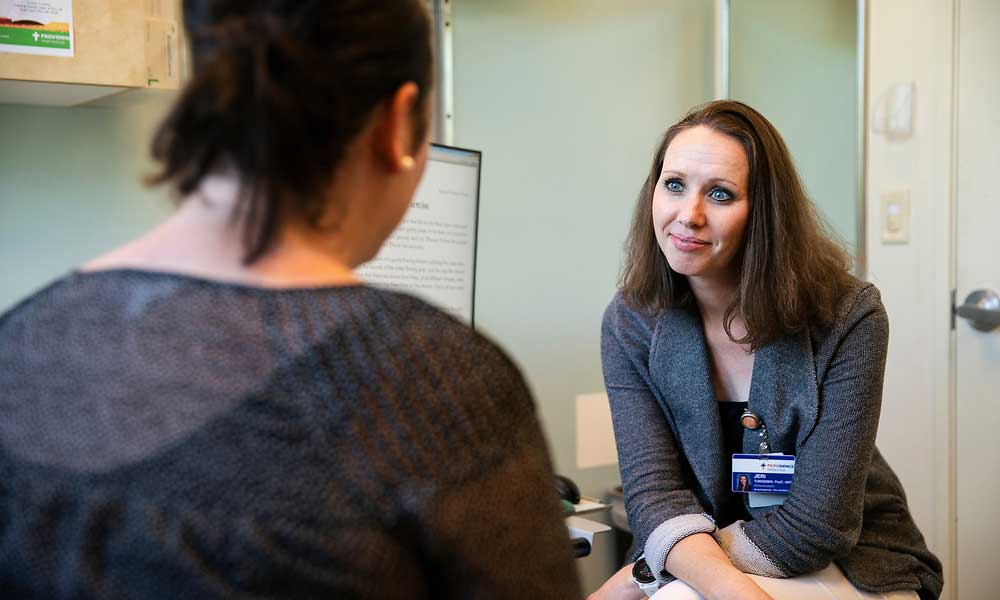 The new master's degree offering is the latest in a line of newly introduced programs that address the growing demand for healthcare professionals
NEWBERG, Ore. – In response to the growing demand for healthcare professionals both regionally and nationally, George Fox University has announced plans to launch an occupational therapy graduate program in the fall of 2024.
The decision comes after the university took several months to evaluate the healthcare landscape in the Northwest, which included dialogue with local partners and extensive market research. Nationally, the demand for occupational therapists is expected to grow 16 percent – much faster than the average for all professions – between 2019 and 2029, according to the Bureau of Labor Statistics.
"This new program will address a critical need for the region, and we believe it will integrate well with existing undergraduate offerings to provide a new pathway toward health professions," George Fox President Robin Baker said. "Occupational therapy is a natural extension of our physical therapy and physician assistant graduate programs."
In addition, at the undergraduate level, George Fox offers majors in kinesiology, biology and psychology, providing the foundation for those who seek to pursue a graduate degree in occupational therapy.
In the past two decades, George Fox has added nursing (2004), physical therapy (2012) and a physician assistant program (2021) as the demand for healthcare professionals has steadily increased in the region, particularly in rural areas. The additions are also in line with the university's mission, which strives to produce graduates who "serve with passion."
Ultimately, George Fox is committed to being the premier Christian university in the Pacific Northwest that offers diverse and high-quality healthcare offerings, according to Baker.
The president added that additional programs, in the form of both degrees and certifications, are being assessed for future addition as the university responds to the regional market and the needs of the local community. "We are actively engaged in conversations with regional industry organizations in order to determine new partnerships that facilitate future growth," he said.
Details on the new master's degree in occupational therapy will be unveiled as the university develops the program. More about the program can be found on the university's occupational therapy program website.
George Fox University is ranked by Forbes among the top Christian universities in the country and is a Christian college classified by U.S. News & World Report as a "Best National University." More than 4,000 students attend classes on the university's campus in Newberg, Ore., and at teaching centers in Portland, Salem and Redmond, Ore. George Fox offers bachelor's degrees in more than 40 majors, degree-completion programs for working adults, seven seminary degrees, and 14 master's and doctoral degrees.
-30-
Contact:
Occupational Therapy Admissions
graduateadmissions@georgefox.edu
503-538-8383