George Fox University shatters enrollment record with 4,295 students
September 15, 2021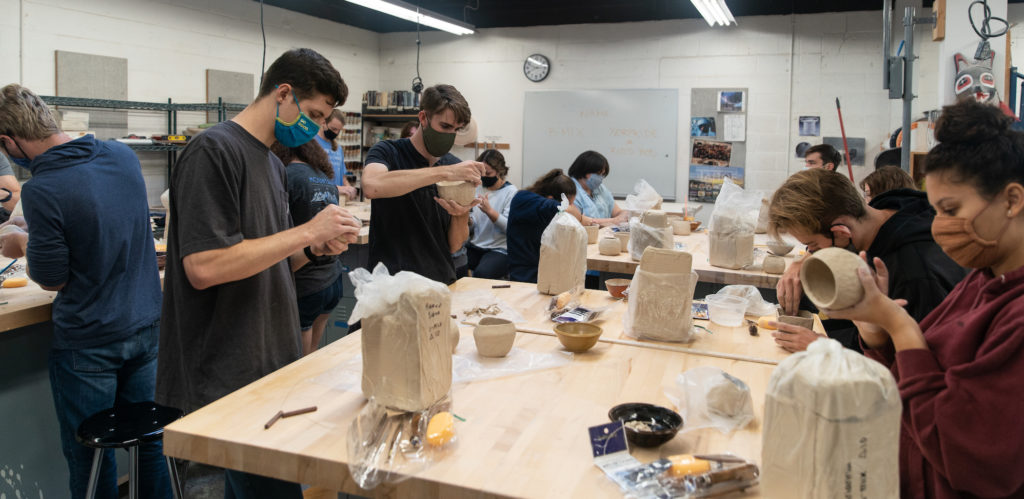 The Newberg, Oregon, institution is the largest private college in the state after enrolling 2,284 traditional undergraduates, including a record 651 freshmen, and 1,731 graduate-level students
NEWBERG, Ore. – Despite a pandemic that continues to complicate in-person education, George Fox University set an enrollment record this fall – by a large margin – making the Newberg, Oregon-based institution the largest private college in Oregon.
All told, 4,295 students enrolled at the Newberg, Oregon-based university, eclipsing the previous enrollment high of 4,142, set in 2018, and marking a 5 percent increase over last year's 4,108 total. George Fox welcomed 2,284 traditional undergraduates, including 651 freshmen, as well as 1,731 graduate-level students, 280 degree-completion students, and 105 transfers.
Particularly impressive was the jump in incoming freshmen numbers. Last year, George Fox enrolled 487 freshmen; this year's total marks a 25-percent increase. Add to that the number of transfers, readmitted, and international students joining the university, and George Fox is welcoming 771 new undergraduates this fall.
"Breaking enrollment records requires a complete community effort," said Lindsay Knox, vice president of enrollment and marketing. "We make a promise that matters to students. In addition to providing excellent academic programs that prepare students for professional success, we promise they will be known academically, personally and spiritually. Students respond to that promise."
The university also saw a big boost at the graduate level, with this year's figure of 1,731 representing a 6.5-percent increase over the 2020-21 enrollment of 1,627.
"Graduate students increasingly choose George Fox for our commitment to service, which has driven strong growth in helping-profession programs in the areas of healthcare, mental health, and education," said John Regier, director of graduate and adult degree admissions. "Students understand that completing one of these programs at George Fox will empower them to make a difference in the world."
The enrollment record comes as the university celebrates its 130th year. Established in 1891 as Pacific College, the institution – reclassified as a university in 1996 – didn't break the 1,000-student barrier until 1990. Enrollment has grown steadily since, and for the past six years George Fox has eclipsed the 4,000-student mark each year.
Looking ahead, undergraduate students interested in enrolling at George Fox for the 2022-23 academic year are encouraged to apply early. Those who apply by the university's early action deadline of Nov. 1 will be eligible for additional scholarship opportunities. Visit apply.georgefox.edu to begin the application process.
Fall semester for traditional undergraduates began on Monday, Aug. 30. The university determines official enrollment based upon students registered on the 10th day of classes.
Graduate-level application deadlines vary with each program. Contact a graduate admissions counselor to learn more about the application process and the programs offered.
George Fox University is ranked by Forbes among the top Christian universities in the country and is a Christian college classified by U.S. News & World Report as a "Best National University." More than 4,200 students attend classes on the university's campus in Newberg, Ore., and at teaching centers in Portland, Salem and Redmond, Ore. George Fox offers bachelor's degrees in more than 60 academic programs, degree-completion programs for working adults, and 19 master's and doctoral degrees.
-30-
Contact:
Rob Felton
Director of Executive Communication
George Fox University
503-554-2129