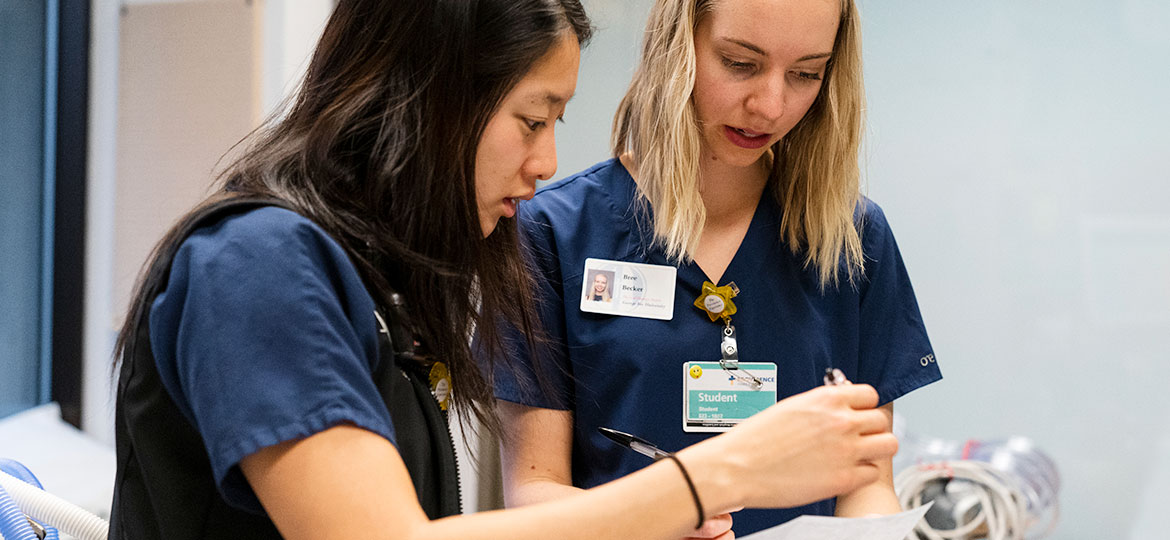 Curriculum
Overview
Year 1

The 44-credit first year incorporates course work ranging from basic patient care skills and human anatomy to biomechanics/kinesiology and therapeutic exercise.

Year 2

The 61-credit second year includes training in neurorehabilitation, prosthetics and orthotics, pediatric physical therapy, pharmacology, and cardiovascular and pulmonary therapeutics. Students select and begin collaborative research projects during this year.

Year 3

The 22-credit third year

, which starts in the summer and concludes in February,

incorporates both classroom work and three clinical internships, as well as the culmination and presentation of collaborative research projects at the annual research symposium.
Doctor of Physical Therapy (DPT) Requirements