What We Are Known For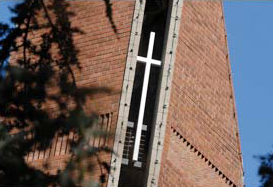 At George Fox we understand that excellent clinical training and research must be a foundational part of every APA-accredited program training licensed professionals. We also know that our supportive community and unique integration of the Christian faith set us apart.
Excellent Clinical Training
Research Focus
Supportive Community
Cohort Model
Faculty Involvement
A holistic view of mental health includes a spiritual component.

At George Fox University, we give explicit training in the relationship between mental health and Christian faith. A central distinctive of the program is the integration of a Christian worldview and the science of psychology at philosophical, practical and personal levels. Our program offers specialized training in dealing with the psychological aspects of religious or spiritual issues.
Mission Statement
The mission of the Graduate Department of Clinical Psychology is to provide excellent education and training for future clinical psychologists who will provide outstanding professional services to their clients and agencies and demonstrate special expertise when working with clients desiring a spiritual dimension, especially that characteristic of the Christian community.