Exceptional People
April 22, 2019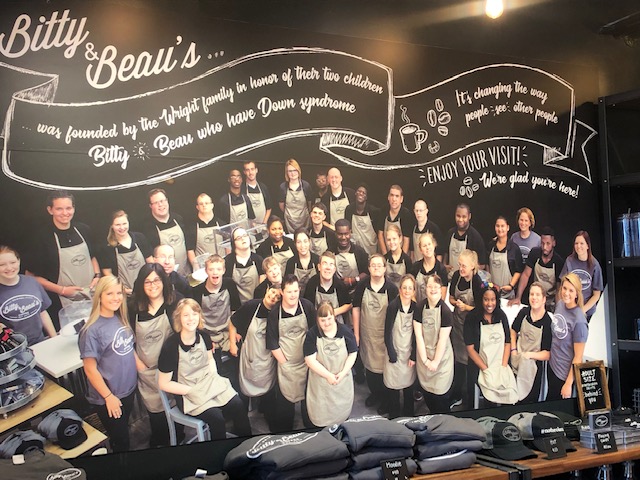 Thirty years ago, I earned my PhD in Civil War history at Texas A&M University. Although I did not attend as an undergraduate, there is something about the institution that just becomes a part of you even as a graduate student. It may be the fact that attending the university immediately qualifies you to be part of the "Aggie jokes" so common in collegiate culture. You get used to conversations that begin with, "Did you hear the one about the Aggie . . ." I think this "abuse" is what draws all Aggies together and creates a common bond.
Part of the joy of "Aggieland" is found in its football program – never quite the best in the country but always in the conversation about "good teams." We've also produced great coaches, even if they did not achieve their fame at Texas A&M. One of the best was a man named Gene Stallings, who achieved fame at the University of Alabama following the great Bear Bryant. Stallings also embodied what it meant to be an Aggie: He was a person of courage, commitment and honor. Wherever he went Aggies were always proud to say, "He got his start at Texas A&M."
Stallings was special for another reason. Gene and his wife, Ruth Ann, had five children, and the youngest, John Mark, was born with Down syndrome and a serious heart defect on June 11, 1962. After his birth, doctors predicted he wouldn't live to see his first birthday, and they urged Coach Stallings and his wife to institutionalize him. But for the Stallings, that was never an option. The doctors were wrong and Johnny, as he was known, quickly won the hearts and adoration of the Stallings family and everyone who took the time to know him. He lived an active life and became a vital and important part of his family, his community and his even his father's career. He was always with his father and became a mainstay on the Alabama practice field. When he died in 2008, Alabama Mal Moore noted that "for someone who never played a game or coached a game, I think John Mark may have touched more Alabama fans than any other person ever did." (Coach Stallings chronicles the story in his book Another Season: A Coach's Story of Raising an Exceptional Son. If you have a chance, I would encourage you to read it.)
You are probably thinking, "Nice story, but why is President Baker writing about Gene Stallings on his sabbatical?" One of the things we have learned while traveling is that you always want to be open to what Christians call, "The Spirit." Stated another way, you never know when God will show up and remind you of a very important truth.
I am always hoping to find the ultimate coffee experience in the cities we visit! In Charleston, South Carolina, we happened to come across a coffee shop named Bitty and Beau's. From the storefront window it did not look much different than any other coffee shop. It was perhaps a little more "modern" than most Portland coffee shops – clean, everything displayed well, and the staff dressed sharply in branded-wear. It was when you entered the shop that you immediately knew you were in a special place. The staff immediately greeted you with a smile and was consistently asking the question, "How can I serve you?" Each staff member was attentive to detail and had a list of questions that they asked every customer to make sure the coffee experience was exceptional. Once they delivered your drink they finished the service with the words, "Is there anything I can do to make your experience better?" This place knew how to serve its customers!
There was something else special about this place: On the window of the storefront was the phrase "#Notbroken." Once you were inside you certainly experienced the excellent customer service, but you also noticed EVERY employee had intellectual and developmental disabilities. Amy Wright, the owner, and her husband have four children. The two youngest, Bitty and Beau, have Down syndrome. As they note on their website, Bitty & Beau make them feel like the luckiest people on the planet.
Because of their experience with Bitty and Beau, Amy decided to start a business that would help make the world a better place for their children and others living with an Intellectual or Developmental Disability (IDD). This is not an attempt to create sympathy for a group but to show and gain respect for their capabilities. On the walls of the coffee shop is the phrase, "It's more than a cup of coffee!" Their mission: to change the way people see and respect other people. I went into a small shop in Charleston to get a cup of coffee and I took away much more – joy, respect, encouragement and appreciation for a group of people I do not know well.
In Samuel 16:7, the Lord gives this advice to him as he looks for a king: "Don't judge by his appearance or height, for I have rejected him. The Lord doesn't see things the way you see them. People judge by outward appearance, but the Lord looks at the heart." It is a lesson that I all too often fail to remember. The Stallings and the Wrights remind me that there is potential and power in people the world chooses to ignore. On that day in Charleston, I was reminded by the Lord that often those considered "least" have much to offer. Our capacity to grow and learn in Christ is often related to how we work with and treat the "least" of these. John Mark Stallings, Bitty and Beau are exceptional examples of what we can become if we only listen and observe. (Feel free to go the web and buy some coffee from Bitty and Beau's at bittyandbeauscoffee.com).