Words of Appreciation
September 05, 2019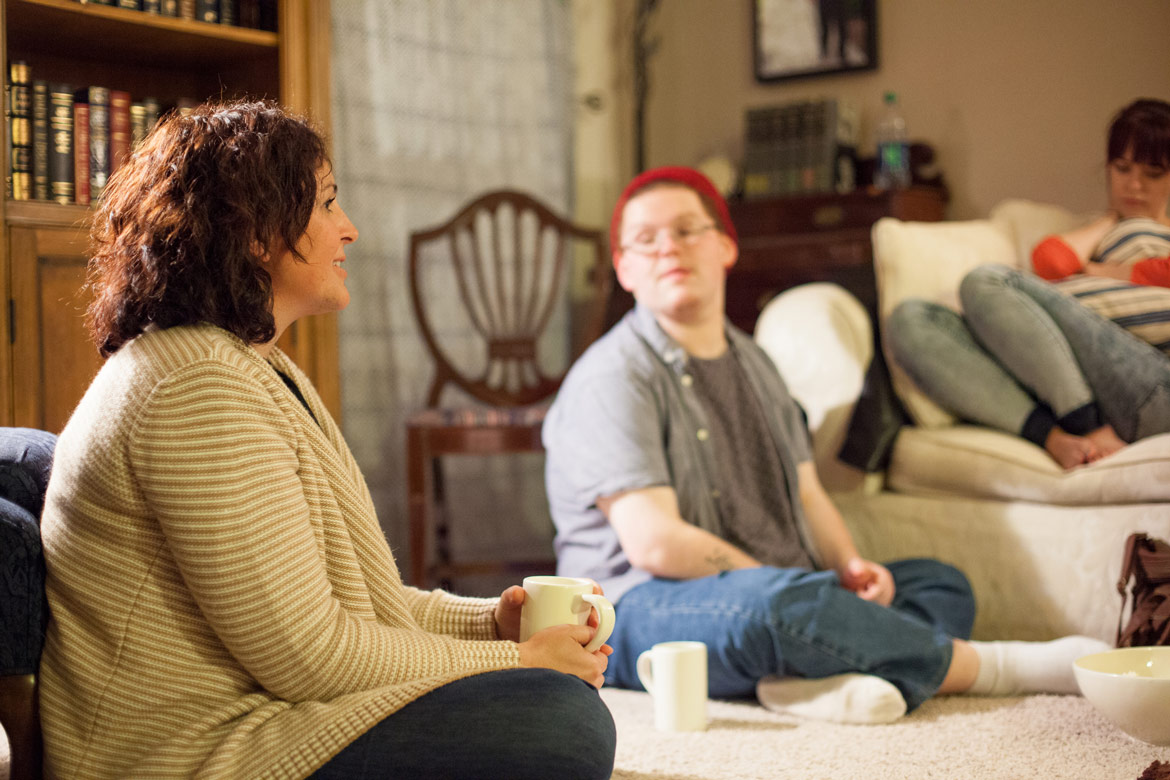 Sometimes words of appreciation should be shared broadly. This is one of those times.
Dear Jeremiah, Dan and Vicki, 
As the Barclay House renovation nears completion, I wanted to email you to express how deeply grateful we are for this gift. Moving from the far corner of the campus to this central location creates opportunity for us to be in the daily lives of students and will leverage our potential for transformational work and relationships with students. In our previous location, students had to make a long trek to visit us, and as the center of campus shifted, we saw fewer and fewer students dropping in spontaneously. We are so excited about how this new space will open up new avenues for us to care for students.  
I can only begin to describe to you how incredibly impressed I am with the Plant Services team. Their motivation comes from a heart of service, and it has been inspiring to catch a glimpse of the amazing work they do here at George Fox. There is so much joy and care in the way they work. And, the skill of these professionals is such an asset to the university.  
Dan Van der Water and John Heitz have been such a joy to work with. They have been intentional about understanding the needs and essentials of our work in order to make decisions that would serve the university well. They have communicated with me throughout the project, regardless of whether they came bearing good news or bad. They were continually trying to make financially responsible decisions and they were gracious with me in so many ways.
Carl Anderson, Edwin Espana, John Heitz and Paul Fodge were working hard at the site every time I stopped by. Tony Longstroth and his team created gorgeous decks and fencing in no time flat, and Bob Dexter built us a gorgeous mantle for the fireplace. Gordon Aarness and Louie Oliveres painted the entire building in record speed. Matt Hammar and Kathi Becker have been so helpful in getting furniture ordered, keeping an eye on finances, directing us to great furniture that was already on hand, and paying attention to the needs of the spiritual life team at the same time.
Dwayne Astleford was amazing with our move, getting us moved out of the Sheridan Street House, finding a storage spot for all of our furniture while we took up nomadic residence in Hadlock, met furniture vendors who were dropping off new things for our space, and orchestrating our second move. 
The electrical team of Erik Comfort Bay, Paul Corbett-Furgal, Daniel Winn, and Mark Smith were concerned with how to create an electrical and lighting system that would serve us well, installing dimming lights for worship gatherings and placing data ports and electrical outlets where they would be most helpful to our unique work, knowing that furniture is often arranged around these items. I know the grounds team is working on the landscaping even now. There are so many other things that those I've mentioned contributed, and there are many others who worked on this project as well. In short, what an amazing team!!   
When I first walked through Barclay House in November with Brad Lau, Dan Schutter and Dan Van der Water, I was really nervous about moving my team there. There was a history of terrible sound issues between the floors (which was going to be a huge problem with pastoral confidentiality as a large part of our work and students scheduled to live beneath us).  There were also only two bedrooms and a strange floor plan, which made the prospect of leaving our five offices in the Sheridan Street House feel undesirable. I could see that it would take a lot of work to make it feasible for this to be a functional pastor's office, and I wasn't sure that the university would be able to do what it would take. In truth, I was nervous that we would be housed in a situation that might leave our work vulnerable.  
As I walked through Barclay House today, so close to the end of the project, I felt so deeply grateful. The space is amazing and just what we need. We will be centrally located! Your team put in extra insulation in places to ensure sound control, reworked the HVAC system, and there were changes to the design of the building, even late in the game, to help us receive a higher influx of students well and to ensure that my staff members will not be vulnerable in some of tricky conversations and scenarios that we sometimes find ourselves in. The space is communal and warm, an inviting space for worship, prayer, soulful conversations, celebrations, and fun.  
I, and the entire spiritual life team, are thankful for the way that your team has ministered to us. We feel supported, resourced, and ready for this next chapter of our work. In truth, we are blown away by the generosity and overwhelmed by these gestures of care. Huge thanks and appreciation to you and to your incredible team!
Thank you!
Jamie Noling-Auth, DMin University Pastor & Dean of Spiritual and Intercultural Life George Fox University