Lisa Gadinas
Instructor of Art History and Studio Art
Teaching & Research Areas
German Romanticism
Landscape art
18th and 19th century Pietism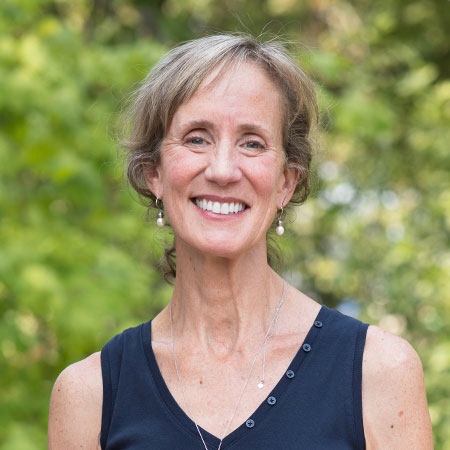 The Department of Art and Design welcomed Lisa Gadinas as an instructor of art history and studio art in 2023. She arrived as a familiar face in the art department, previously teaching the university's Arts and Global Culture course and Western Art History 1450 to 21st Century as an adjunct instructor.
Her teaching experience also includes serving as an associate instructor of art history and art appreciation courses at Clark College in Vancouver (2001 to 2022), as an adjunct instructor with Western Washington University (2022-23), and as an adjunct instructor at the University of Portland and at Lewis & Clark College in the early 1990s.
Lisa has also worked extensively overseas, tutoring Austrians and Germans in English in Salzburg, Austria (1996-2000), and leading English classes at the WIFI Institut and the Salzburg Volkshochschule in Salzburg in the mid-1990s. Her areas of expertise include German Romanticism, landscape art, and 18th and 19th century Pietism.
Lisa earned a PhD in art history from the University of Salzburg in Austria in 2020, and she holds a master's degree in art history from the University of Oregon (1988) and a bachelor's degree in psychology from the University of Portland (1983). She lives in Portland with her husband Peter, and they attend the Holy Trinity Greek Orthodox Church in Portland.
Her interests include immersing herself in God's beautiful natural world, whether on foot, a bicycle, in a kayak or a camper. She also enjoys spending time with family, friends, and/or animals, traveling, creating, experiencing music, and reading.