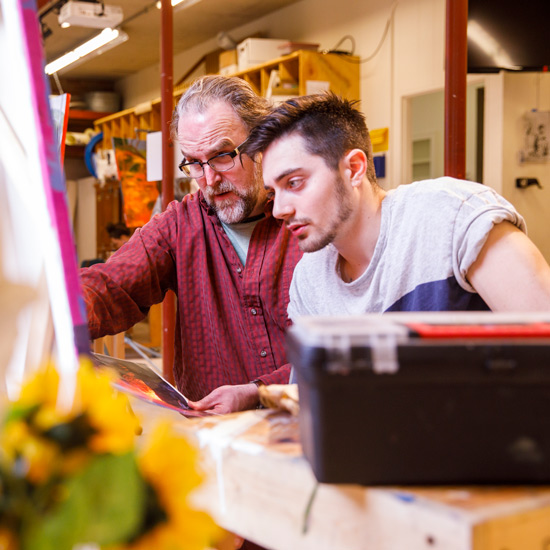 Our greatest strength as a department lies in our versatility.
As a student in our program, you'll receive mentorship from distinguished faculty who know you by name, and you'll collaborate with regional and nationally recognized guest artists who will help stretch your artistic potential.
Whether you want to work in the field commercially, create your own freelance and studio practice, manage and promote arts-based organizations, or pursue graduate studies, you'll graduate prepared to excel in the field of art and design.
Our broad course offerings will challenge you to work with traditional art tools as well as digital and interactive media. And we offer four majors, as well as minors in art and art history, to give you a wide range of options.
Industry Experience
As part of our program you will go beyond the classroom and gain firsthand industry experience through internship and apprenticeship opportunities. We partner with agencies, architectural firms, art galleries and nonprofits to provide you with industry experience before you graduate.
Beyond that, your faculty advisor will work closely with you to match you with a professional program that will equip you for the world of work and add to your portfolio.
Promising Job Prospects
Job opportunities in all areas of visual craft, art, and design are growing nationally between 8% and 13%, and in the area of web and interaction design the growth rate is 39%.
Our programs are taught by experienced professionals and include internship and apprenticeship opportunities. Even better, all industries are on the lookout for creative thinkers, problem solvers and ideators – a skillset that is deeply embedded in the practice of art and design.
Art Exhibition Opportunities
You can showcase your work throughout the year in our two on-campus galleries. You will also have the opportunity to exhibit your work at industry shows and competitions.
Creative Community
Our 16-to-1 student-to-faculty ratio results in personalized mentorship and a tight-knit community. We regularly gather together for events throughout the year, including an annual art retreat, gallery openings, workshops, local excursions and celebrations. 
A Faith Foundation
Your spiritual and personal growth is a high priority. While our campus welcomes a wide range of viewpoints, every professor embraces a Christian worldview. Rooted in Quaker ethics, our faith demands that we find ways to serve the world broadly through the work that we do.
Throughout your studies, you will be challenged to consider the ways your worldview and work as a creative professional might align to enrich your faith as well as the lives of your community, region and world.
Choose From Four Majors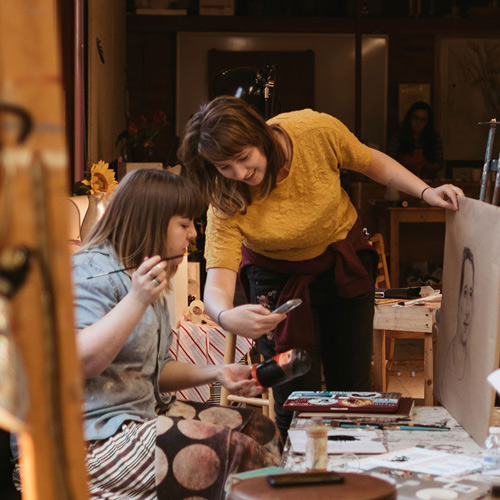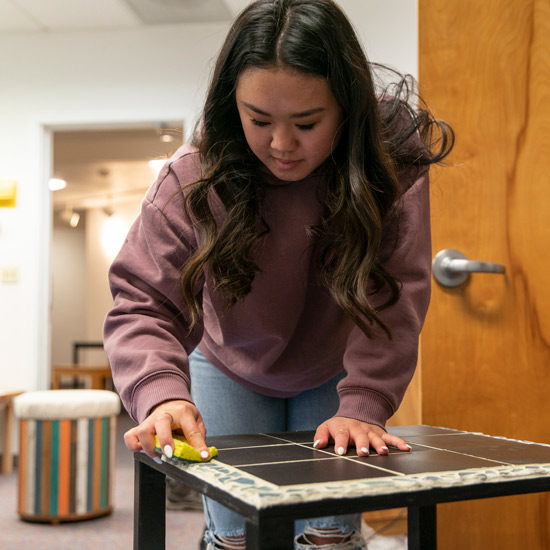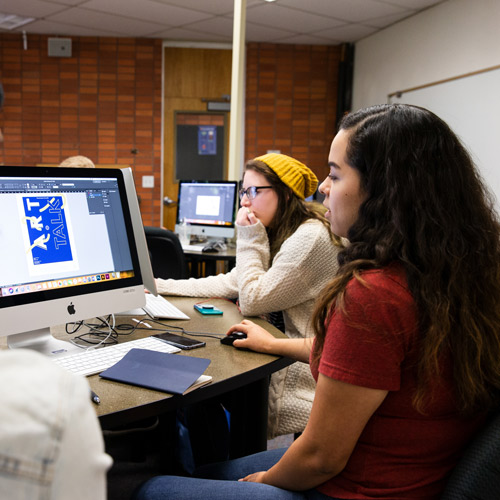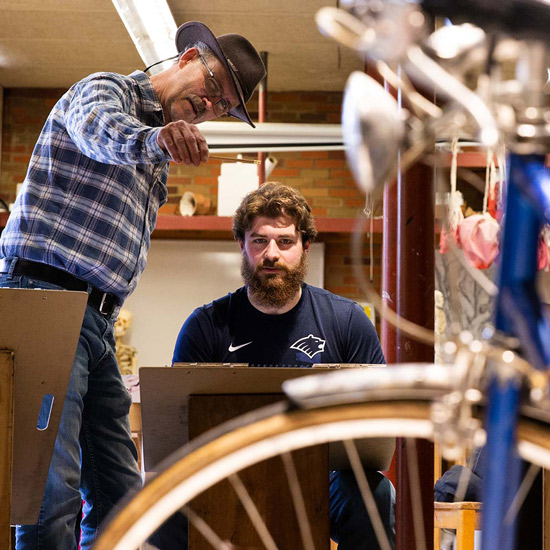 Questions?