One of the biggest appeals of coming to George Fox is the cute (and ever-growing) downtown Newberg scene. Main Street is home to a host of coffee shops, bakeries, thrift shops, boutiques, restaurants, and plant shops. And it's ALL within walking distance of George Fox. 
That's right… not a five-minute drive, but a five-minute walk. It's actually pretty rare for universities to be so close to a downtown area. Like one-of-the-two-private-universities-in-the-entire-state rare. 
Newberg has grown and changed a lot, even in the four years I've been living here, with more businesses opening every year. It's been really fun to watch the city become more tourist and hang-out friendly.
We'll get into my some of my favorite Newberg businesses later, but first, a brief history of the city: 
The Newberg Timeline
Before 1843

: The indiginous

Kalapuya

people lived in the Willamette Valley for centuries. While much of the Kalapuya population was decimated by disease and the remaining few uprooted to a reservation, we still acknowledge and honor their place in our region's history. 

1835-48

: Euro-Americans began a settlement at Roger's Landing, right on the Willamette River. They moved here because of the agricultural potential.

1869

: Newberg is named after Neuburg, the Bavarian hometown of the local postmaster.

1876

: Quaker pioneer William Hobson identifies Newberg as the site for a future Friends (Quaker) settlement..  

1880s

: Downtown Newberg was moved from Roger's Landing several blocks to where it stands now.

1891

: Pacific College is founded. Herbert Hoover, who would become the 31st president of the United States, was one of the first students to attend.

1949

: Pacific College was renamed George Fox College.

1996

: George Fox College became George Fox University. Go Bruins!

2021

: Newberg has a population of more than 23,000 people and is ranked among the top five safest cities in the state.
So we've gone into the history of Newberg and I've hyped you up about being able to walk to downtown in five minutes. But what are you walking to?
Here is my insider list of downtown hot spots!
Best Chai in Town: I'm pretty sure there is no dispute about this one. Chapters' (named for the bookstore the coffee shop also houses) chai latte, iced or hot, is the absolute best chai in Newberg, dare I even say Oregon. So get out there and chai it out (pun very much intended)!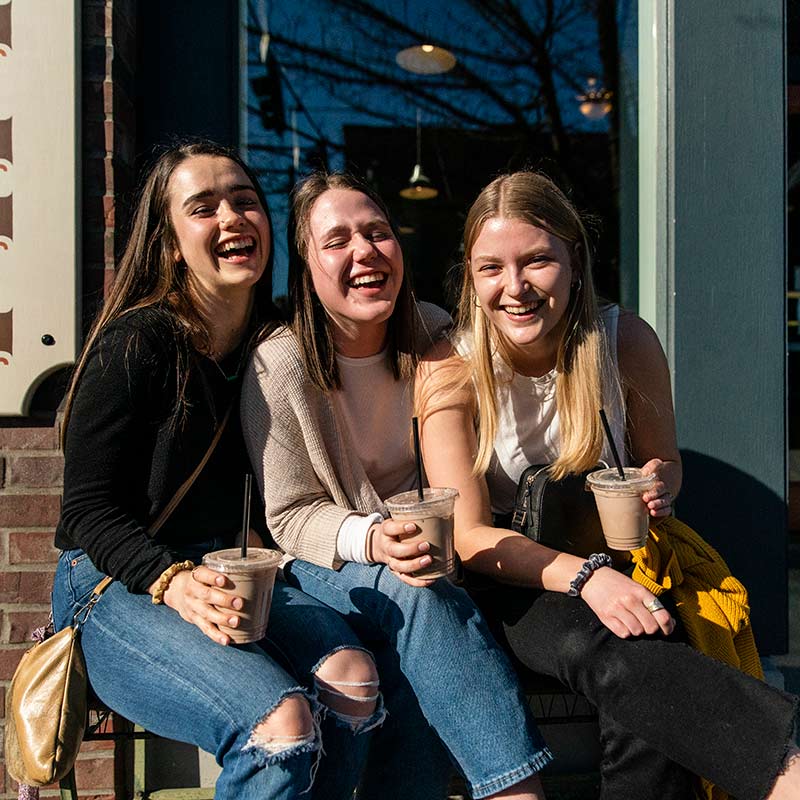 Best Taco: Don't just take my word for it: Oregon Live tried every single taco on 99W (just a mere 100-mile-long highway) and guess who came in #1? Newberg's very own Dos Mundos. This taco truck is well known and beloved by many a George Fox student, even if it is a little bit of a longer walk to get there.
Getting Fancy With It: Looking for a night out with the gals or a place to take your date? Ruddick/Wood and Rosmarino are both some fancy and fun options. It's all exposed brick, wooden barrels, and dim lighting. And let's be honest with ourselves: We just feel cooler when we're out at places like that.
Produce: If you're like me, you love a farmers' market. Ray's Produce has the market feel all the way: a tent set up in a parking lot from March through November with the best, cheapest, and somehow always perfectly ripe, produce. Insider tip: George Fox students get 10% off every purchase that's over $10!
Open for Late-Night Adventures: College is all about the late-night food runs. Newberg is a pretty small town, so restaurants tend to close early, but not Momiji's or Muchas Gracias! Momiji's sushi is a great bang for your buck with their late-night menu. Muchas is open 24/7. If you're craving a 2 a.m. burrito and churro, this is the place for you.
For My Vegetarians and Cake Lovers: Gonzalez Taqueria y Panaderia is the place for you. I'm a vegetarian and I'm in love with their Super Veggie Burrito. Making good vegetarian options isn't always easy, but they've got it down (and it's less than $10!!). They also make THE best cake. A white cake with white frosting and sprinkles on it, it's like eating a pillow. In the best way.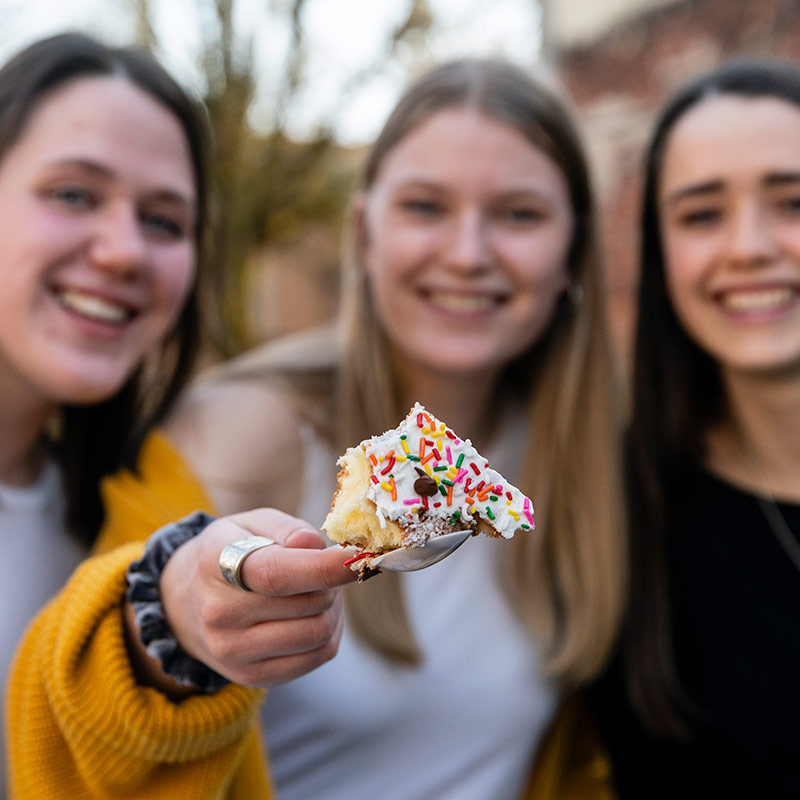 Photoshoot spot: Let's be honest. We love a good photoshoot. Whether it's with your friends or for your LinkedIn profile, you need to have a good spot to hop in front of a camera. I have two recommendations.
1.) Looking for a brick wall? Here's your spot. It's industrial and cool as heck! 
2.) If you walk down 2nd Street, you'll see the backside of a bunch of buildings that are all painted these really bright, bold colors that make for great photos. I may have taken a few photos at both these spots in my time.
Best Vibe in the Summer: The newest coffee shop in Newberg, See See Motor Coffee Co., has long lines for a reason: great coffee and an even cooler place to hang out. The shop is decorated with bikes, gear, and merch from head to toe. And you can't beat garage doors that open up for the breeze in the summer. Plus, if you're lucky, you'll be there when bikes roll in and you have 20 motorcycles to drool over!
Favorite Rainy Day Activity: Imagine a world where you can just hold cats and dogs for as long as you want. That world is real. It's called Critter Cabana, and it's easy access when the outdoors are too dreary. This pet shop has cages and rooms where you can go right in and hold puppies and kittens. Extra points if you find the turtles on the loose!
Best shop for plant moms: Have a green thumb or wanting to spruce up your dorm room decor? Owned by recent George Fox grads, Uflora is tiny and adorable and full of plants and pots. It's not unusual to go in there and see one of your fellow students. Pro tip: They have lots of inexpensive options and will pot your plants for you!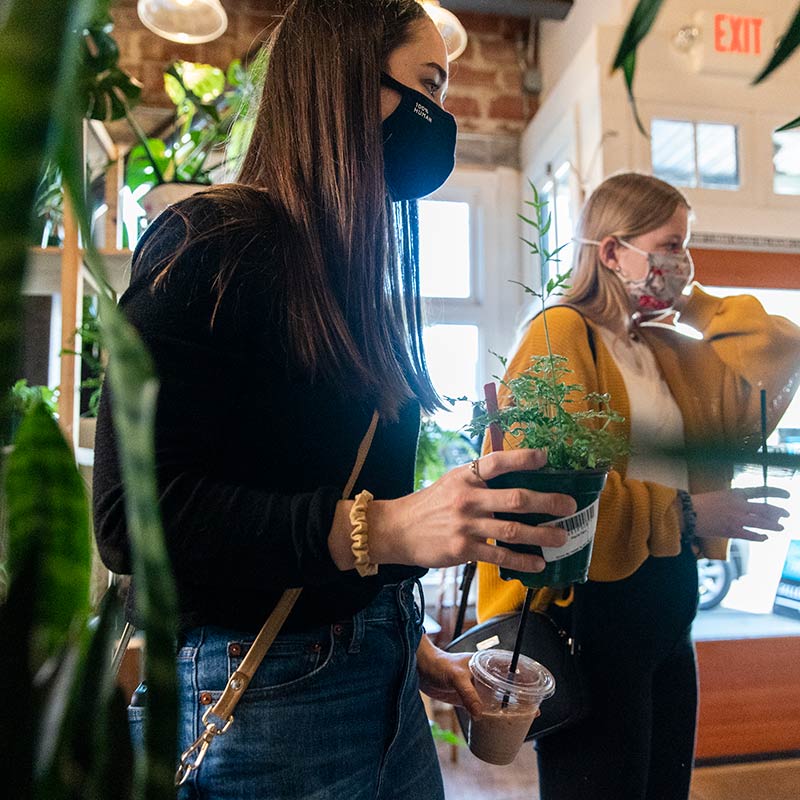 Favorite New Business: Everyone in Newberg mourned when a local favorite, the Newberg Bakery, closed. But then we all rejoiced when Sprinkles of Joy Bakery, a cupcake and pastry shop, opened! You just feel good when you go in, and if you order their cinnamon roll, you'll feel even better.
Cutest Boutique: There are two that take the cake for this category: Little Bird Boutique and Velour. Little Bird has a classic boutique feeling – clothing, decor, accessories, etc. It's very cute and very trendy. Velour is a thrift shop with some really beautiful clothing and is a fun place to treasure hunt! Their vibe can best be described as vintage-pioneer-hipster.
Best Barbecue: If you're a meat lover, there are two places in Newberg to satisfy the craving. Storrs Smokehouse, located right on Main Street, has a laid-back atmosphere that draws from the owner's Southern roots, meaning that you're getting a good ol' fashioned family BBQ. G&W Caribbean Smoked BBQ is one of the newest food carts in town, and you can literally smell their food from blocks away!
The Shop You Didn't Know Existed: Tucked away on College Street is a tiny lavender shop aptly named the Little Lavender Shop. First of all, it smells AMAZING in there. Second, they have everything lavender, from essential oils to bouquets and flower crowns. They say lavender is relaxing and they don't lie.
Best Pizza: Honey Pie has taken Newberg by storm. Their secret ingredient? Honey! And all their other super yummy toppings too, of course.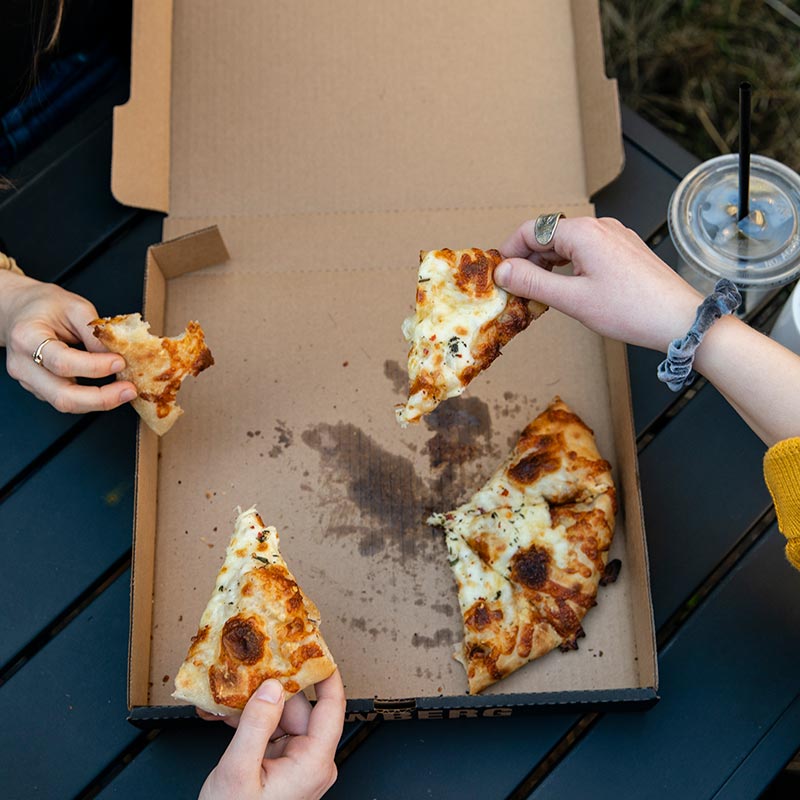 Best Pad Thai: I think I have now tried all the pad thai in Newberg, and my favorite place is the Bangkok Noi Thai food cart. So delicious and you can hop over to the Bobablastic cart for some milk tea to pair with your food.

Best evening Activity: Wednesday nights don't have to be boring anymore! The Newberg Farmers' Market, open May through September, displays the best of what the community has to offer. Food trucks, artists, farms, and bakeries all set up stands for you to peruse. It's a fun way to support local businesses and has that relaxed summer vibe we all love about farmers' markets. (No social media for this one; you'll just have to come check it out!)
Whew! OK, that was a lot. We've seen Newberg from past to present. And I'm telling ya, there's something really special about living in an old town and watching it adapt and grow. And of course it's exciting when a new restaurant gets put in because, well, food is the best. So grab a friend and come visit the 'Berg for yourself!