Welcome to "The Barn." Not your traditional barn for hay and animals, but rather a place for middle school students to be introduced to Christ and grow in their faith. If you have heard of Young Life, this is quite the equivalent, but for middle school students rather than high schoolers. Local to George Fox University, Wilsonville Wyldlife has been primarily led by George Fox volunteer student leaders (current leaders include Eli Dejong, Claire Casey, Abby Miller, Cole Diffner and Mitchell Henry). Each of these full-time students also gives richly to their community by involving themselves in the development of younger students.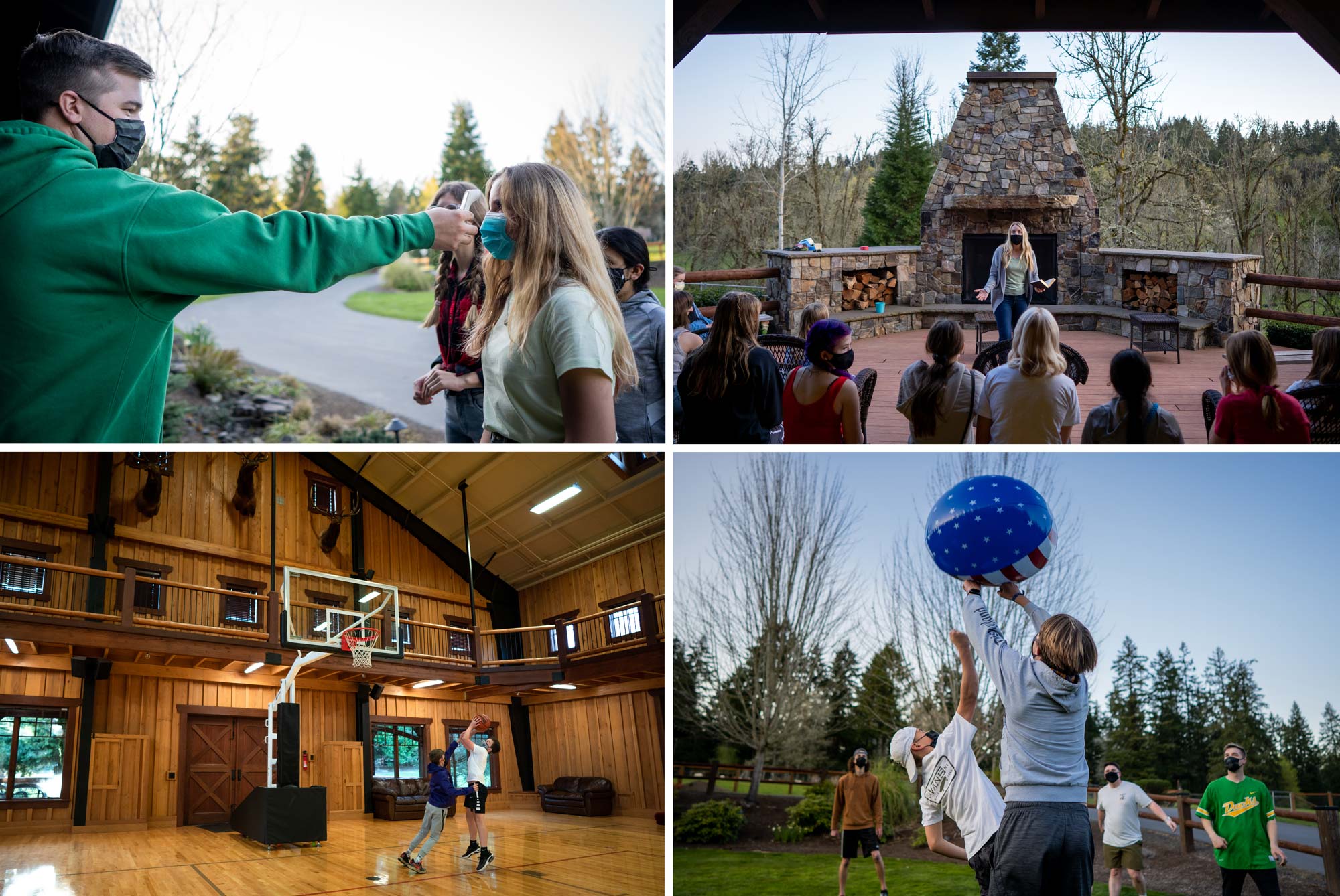 Leader Eli Dejong describes this privilege: "Being a Wyldlife leader looks different to each leader, but it is all about connecting with students and trying to share God's love for them and help them learn about Jesus. We have weekly events with the whole WyldLife 'club,' and then weekly Bible studies with the age group that I lead."
A normal Wyldlife club meeting can be described as a time of play and a time of learning. The Barn happens to be the perfect space to be able to do both well, especially during a time of necessary distancing. Typically, students will come in and be greeted by our various leaders. Either that, or they will be greeted by footballs flying overhead, volleyballs passed around, and basketballs being dribbled. Other students will enjoy catching up with friends and hanging out.
After everyone has arrived, a larger organized game will be played with the whole group of kids. Recent games have involved creating the perfect pizza, rating fries from various fast-food restaurants, and an amazing race. After an activity has finished, the group will move into a time of learning, when a leader shares a message. Students sit around the fireplace and get to hear a well-prepared talk about Christ and what he has done for them.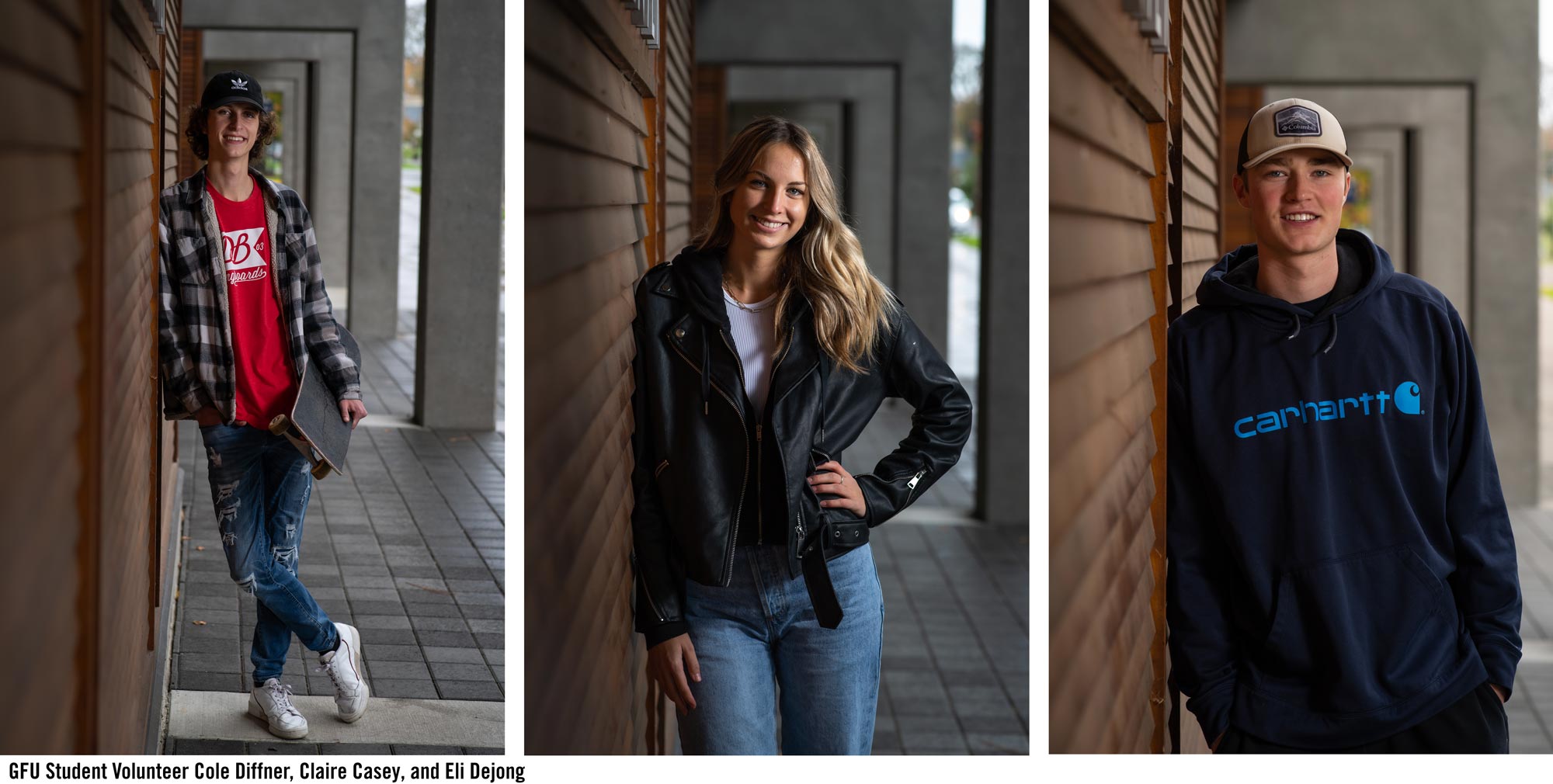 Wyldlife is so much more than just meeting with a group of kids. George Fox student leader Claire Casey states, "The most significant thing I have learned during my time as a leader is how important, genuine and intentional relationships are for middle school students. What middle schoolers are going through now is totally different than what I was faced with when I was in middle school, and they need adults who they can trust and come to in times of confusion or need."
Leaders create lifelong friendships with these kids and are able to share their biblical insights on life's difficulties. Along with weekly club meetings, leaders often take smaller groups of students out to strengthen their relationship and grow that curiosity for who Christ is.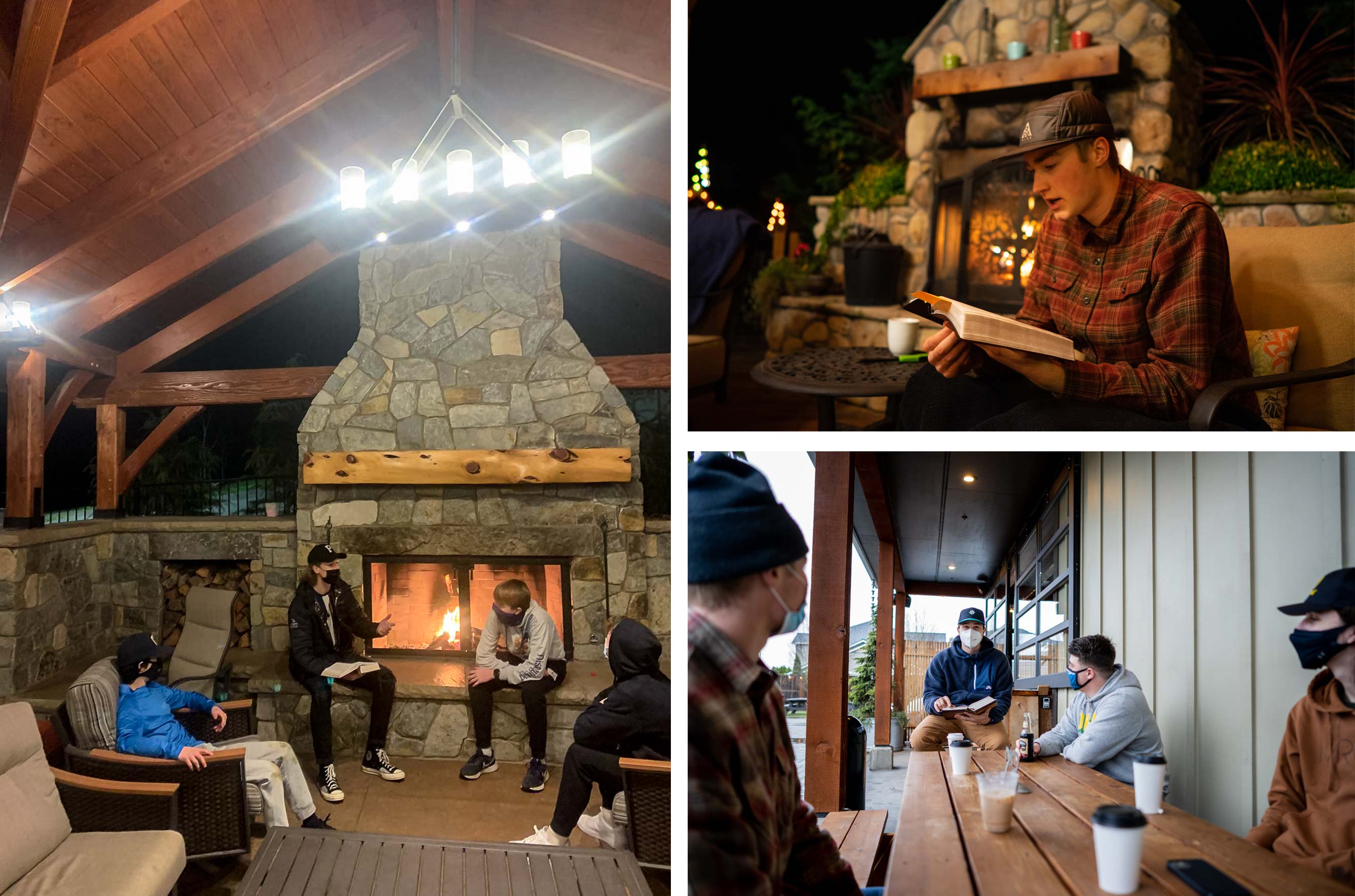 The community of leaders in Young Life care genuinely about their Fox student leaders. Pictured here is a weekly leader meeting over coffee to discuss life. Recently, Eli, Cole and Mitchell have been reading through a book called The Ruthless Elimination of Hurry, which is about how to stay emotionally healthy and spiritually alive in the chaos of the modern world. What's great about this community of leaders is that they get to both be mentored by older leaders and mentor younger students. Claire said, "I have seen God move through the relationships I have developed that were unexpected. I have met amazing people in and out of the Young Life organization that have helped me grow and stay grounded."
Leaders Eli and Mitchell have been leading a group of eighth-grade guys in a more intimate study of specific books of the Bible. They have gone through the book of Ephesians verse by verse, and have seen great interest in the young students. Now their small group is going through the book of Mark. Eli says, "I have seen God work in students in order to make them interested in learning more about him. I have seen a couple of students really listening to God and being persistent in the pursuit of bringing their friends to Christ, and it is awesome to watch."
God is working powerfully through these volunteer students and in the hearts of younger developing Christians. George Fox students get to share what they are passionate about, young students are learning, and relationships are being built on the true message of salvation.