Marlon Ware became fascinated with the concept of business at a young age. While other children in his neighborhood were outside playing games and goofing off, Ware fondly remembers organizing and launching his very first business: a lemonade stand.
"Ever since I was a child, I've always tried to sell things," he says. 
He eventually outgrew the lemonade stand but has never lost his passion for business. He's currently the assistant dean and an assistant professor in the College of Business at Azusa Pacific University. 
As a youngster, Ware believed that business was simply the exchange of goods and services. Now he knows there's an important ethical component to business that he didn't comprehend as a child.
"In the business world, you have to keep in mind ethical business and doing things the right way. This is the focal lens through which we do business."
Ware began his education in business management at the University of Redlands, where he earned his bachelor's degree in business administration, management and operations. He went on to earn both an MBA and a master's degree in management and leadership from Webster University.
In 2021, he graduated from George Fox with a doctorate in business administration (DBA). 
Ware became truly fascinated with business when he realized how nuanced and integral it is to our society. It's everywhere. 
"No matter what organization you are affiliated with – whether it is large or small, nonprofit or not, public or private – they are guaranteed to have a business section," he says. "It is absolutely necessary to have business management, because our world runs on business.
"We are one of the greatest countries in the world because we have strong business management. I want to be a part of that."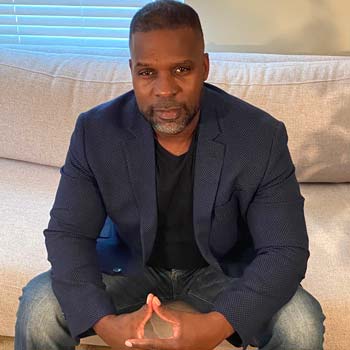 Ware finds his current job teaching undergraduate management courses at Azusa Pacific to be extremely gratifying. He enjoys passing on the knowledge he's learned over the years to aspiring entrepreneurs and business people.
"If you teach the right way, students are interested," he says. "They don't just come to class because it's in their major. If you can go beyond that and actually connect with them, it is so rewarding."
Ware sees the potential of every student who enters his classroom. After all, he was in their position not too long ago. 
"They are not only listening in class," Ware says. "They are truly hearing you because this is their future. They are the future of this country."
Ware enjoys using the knowledge he's learned throughout his educational and professional career to help students and solve business problems of his own. There is something truly special about helping others and giving back to the community. 
"It is truly a piece of God in you," he says.
He enjoys teaching each and every student, but one stands out in particular. Right before the pandemic hit, a brilliant, smart and capable young man named Colin Archipley walked into his classroom. Colin had just come out of the Marine Corps, and he was taking business classes so he could better run his sustainable basil growing business: Archi's Acres.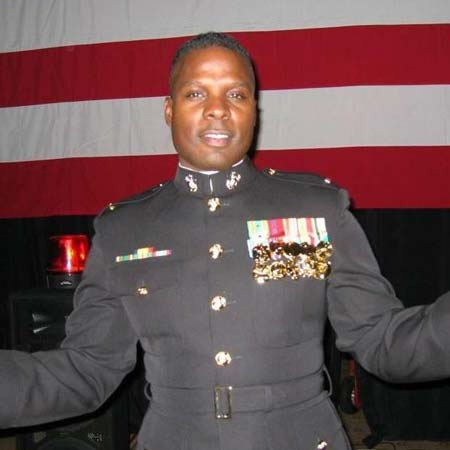 The two had a lot in common, and they immediately hit it off. Ware himself served in the Marine Corps for more than 26 years before he started teaching, and both of them share the same sense of ambition and deep appreciation for business.
Colin took Ware's class seriously, and he used everything Ware taught him to improve his business. Every project he completed for class revolved around Archi's Acres. By the end of their time together, both Colin and Ware had learned from each other. 
"I taught him plenty of business and management concepts, but he taught me too," Ware says. "I would bounce a problem off of him today."
After he graduated from Azusa Pacific with a bachelor's degree in August of 2021, Archipley came back and told Ware that he wanted to pursue an MBA. He is currently working toward his MBA at the University of California, Davis. 
Although Ware has spent years operating in the business world, he's still learning and adjusting his approach to business every day. 
In the business field, everything is always changing. Ware sees this rapid change firsthand through the young students who cycle through his classes every semester. In fact, his students often help him develop his process and methods when it comes to business to better reflect this constant change. Ware makes sure to listen to his students and to ask them questions, because he realizes that young people are invaluable when it comes to introducing him to new perspectives and ideas. 
In a field as turbulent as business, this kind of education is indispensable.
"Education is so important, because when you eventually find yourself in the middle of the ocean, you'll be able to swim better. You'll know which direction you want to go."
Ware's future goals include taking certificate courses at Harvard, and he wants to earn his professional coaching certification. Beyond that, he's teaching part time at the University of California, Riverside, and taking consulting jobs on the side in addition to his job at Azusa Pacific.
"I'm growing my business, and I'm going to keep going until I fall over," Ware says.
Ware said he wouldn't be where he is today without the time he spent in George Fox's DBA program. 
"I loved my time at George Fox," Ware says. "It was exactly what I needed and exactly what I thought it would be."
Ware's professors at Fox taught him how to solve business problems and how to research those problems when they arise, which has helped him immensely in his career. In fact, it's what has allowed him to take on consulting jobs in addition to teaching.
A DBA also boosted Ware's credibility in the business realm, leading to networking opportunities among his peers, communications with potential clients, and chances to publish his own work.
Even now, Ware continues to learn. Fox sent him on a trajectory of exponential growth, and there's no end in sight. "I would advise anyone thinking about getting their DBA to do it now," he says. "Don't wait."