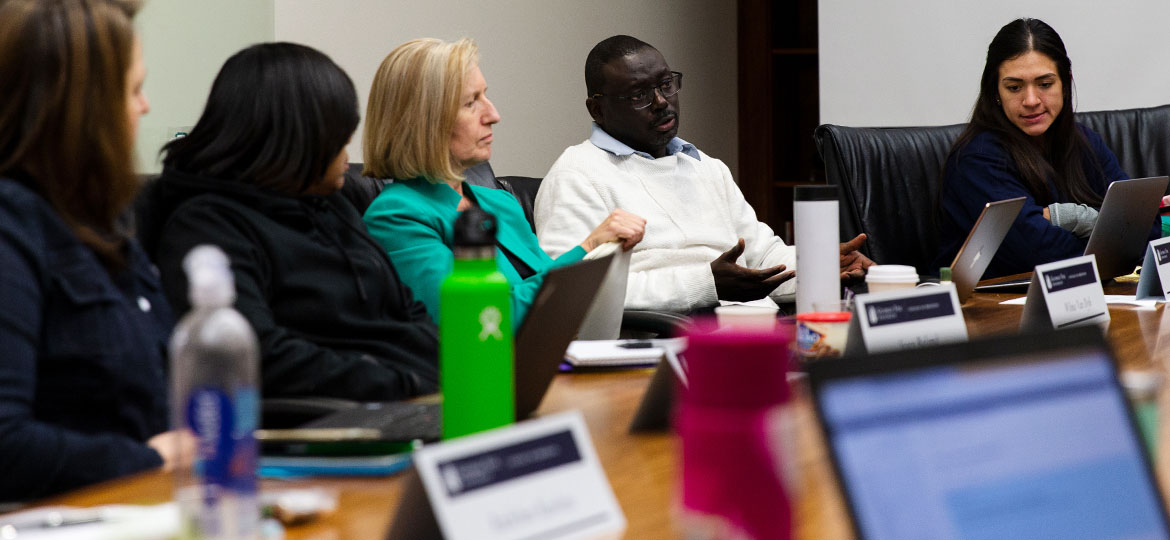 Program Structure
Online or Hybrid Format
As a student in our DBA program, you can begin courses in summer, fall or spring and take them year-round. You'll have the option of attending a four-day, in-person residency once per year in Newberg, Oregon, in August to meet with your cohort and professors. If you can't join us in person, you can take the residency course via Zoom or complete the class online at your convenience.
Class sessions are supplemented with reading assignments and projects, as well as participation in a vigorous online community. The primarily online delivery allows you to complete the program while working full time. The optional summer residency experience adds relational depth with fellow students and professors to your learning experience.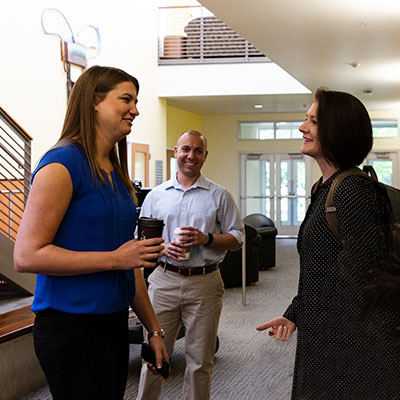 One-Week Optional Residency
The DBA program offers a one-week, face-to-face residency every summer, which allows for plenty of interpersonal interaction. Students are given the opportunity to network with their peers and faculty members – experienced leaders from all over the country (and sometimes, the world).
Writing Circles
We know how isolating dissertation work can be, so we've created "writing circles" to help you through the process. If you qualify to join a writing circle, you will gather virtually once a month with a group of peers and a professor to give feedback to one another on your work and discuss your progress. It's just another extension of our Be Known promise, which assures you that at George Fox you will be known by name and are not just another "number."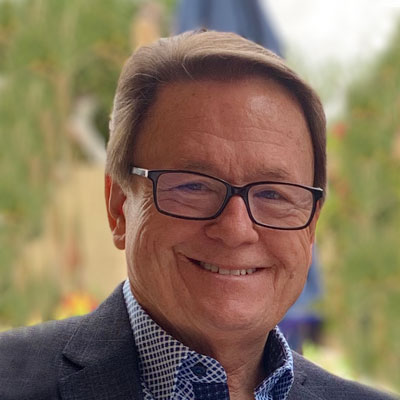 Dwight Ham
Doctor of Business Administration
I had several options for doing my DBA, but I chose George Fox University. The program's structure, solid academic reputation, and intense instruction from experienced educators and business professionals made this scholarly pursuit of tremendous value. In-depth education, research, and formal presentations were enhanced by the lively interaction with my fellow cohorts online and in the classroom. The George Fox DBA program has made me a better educator, writer, business owner, and outside director. While pursuing this degree late in my career, the knowledge gained, the relationships built, and the sharpening of my intellectual skills and Christian faith made this educational endeavor satisfying and immensely worthwhile.
Program Length
The DBA program is generally completed in three to four years, with students working on coursework in years one and two before completing their dissertation in year three.
Program Elements and Coursework
Doctorate requirements are fulfilled by completing the following elements:
56 semester units of coursework

Doctoral Core (23 credits)
Education Core (6 credits)
Concentration – Business Analytics or Management (6 credits)
Research (21 credits)
In addition, students will select either a dissertation track or project track to complete their Doctorate of Business. Students who want to become professors will need to take the dissertation track. Practitioners may still want to take the dissertation track depending on their topic and interests, but also have the project track as an available option. Below are the distinctives of each track:
Dissertation track (8 credits)

Comprehensive Exams
Research Based Proposal
Dissertation Research
Final Defense
Project track (8 credits)

Comprehensive Exams
Research Based Proposal
Create business solutions and test
Final Defense
Questions?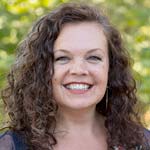 Admissions Counselor, DBA Program