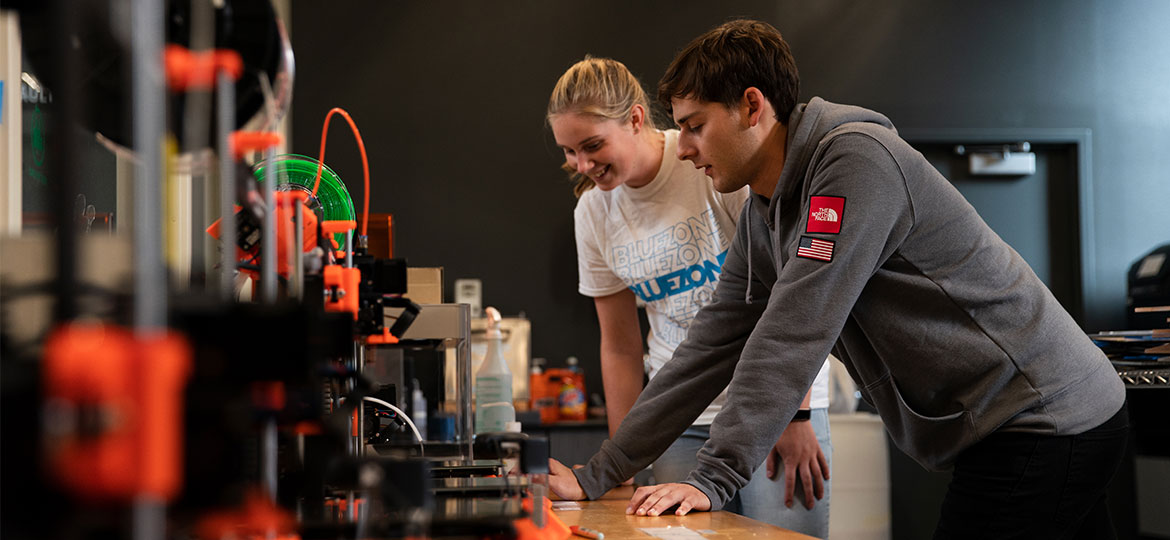 Freshman Engineering Experience
At George Fox, hands-on projects begin on day one. Here, you don't need to wait until your junior or senior year to get the opportunity to explore the world of engineering through practical application.
Our first-year engineering course, Engineering Principles, is an innovative, projects-based experience centered around the essence of engineering. In it, you will apply practical skills used by engineers to complete several significant projects.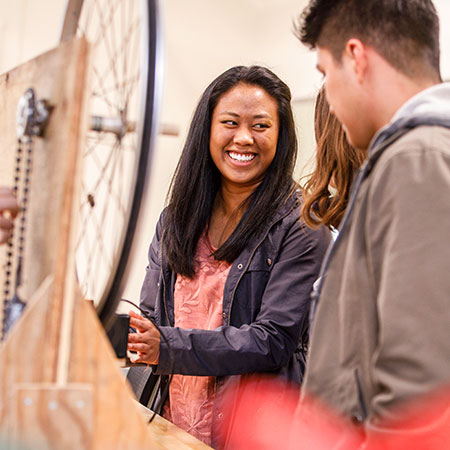 The skills you'll learn include:
Machining and prototyping
Electronics assembly and testing
Engineering graphics and 3D modeling
Computer programming
Arduino application development
Engineering analysis and design methods
Project management
Product development
Effective teamwork
Professional presentations
Spreadsheet applications
Computer simulation
As for what you will do and build, here is a sampling:
Design and create an innovative microcontroller-based product as part of a Maker's Competition, a Shark Tank-like event we host each year
Design and create an oscillating one- or two-cylinder air engine (a.k.a. "The Wobbler")