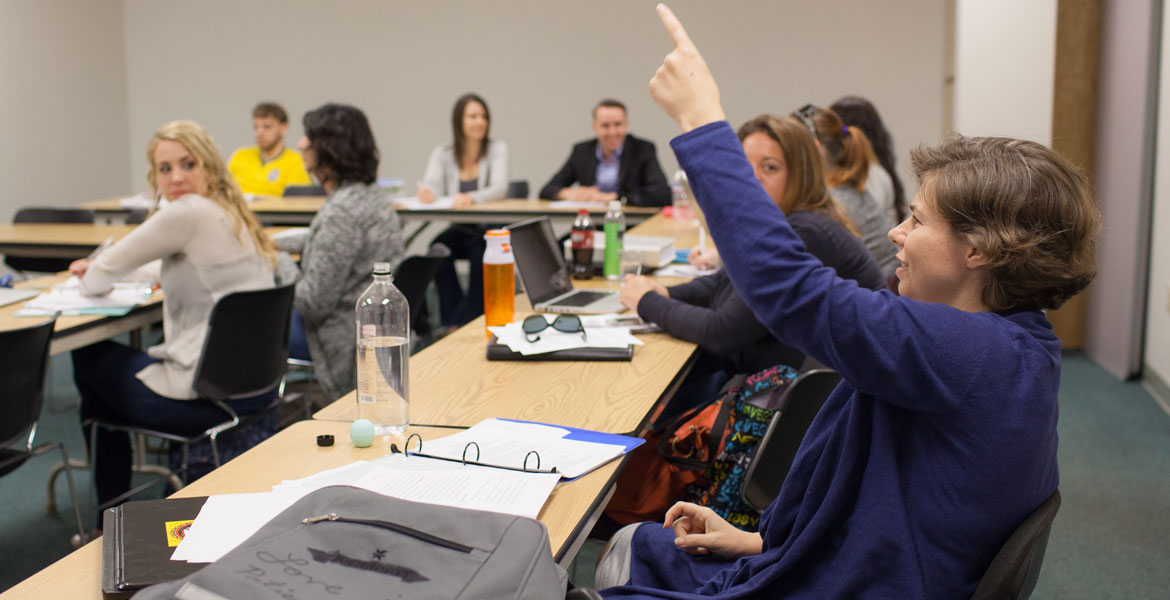 Schedule
Flexible Schedule

Geared Toward Adults

We know you need options! Many counseling students balance family life and part-time or full-time jobs while completing a degree. That's why we offer flexible non-cohort class schedules geared toward students who may be working during the day. Most classes are available during evenings and weekends, and we also offer some daytime courses for students who prefer to be in class during the day.

You can choose a heavier credit load and more daytime classes to graduate more quickly (two to three years, depending on program and start date), or spread the same curriculum over four-plus years. Students who are working full time generally follow a four-year plan.

If you find the completion pace you selected is too slow or too fast, you can always switch to a different plan after you've started the program. Flexibility is important to us in helping you achieve your goals and our course plans are meant to complement your lifestyle as you pursue your educational dreams, not make it more difficult.
Internship Phase
Students in all four of our counseling degree programs complete a year-long internship during their final year of study. Internships provide students the opportunity to integrate the knowledge and skills they've gained, applying theories and skills under supervision. The George Fox internship experience gives students greater success in transitioning from being a graduate student to becoming a mental health professional.
Students in our Clinical Mental Health and Marriage, Couple and Family Counseling Master's degree programs pursue internships in a wide variety of settings:
Community mental health centers/counseling centers

Human service agencies

Community and faith-based nonprofits

Private and group practices

Hospitals, medical clinics and health care organizations

Schools and universities

Rehabilitation centers, including substance abuse rehabilitation

County and state services

Veterans centers

Residential treatment homes and behavioral health homes

Correctional facilities
Students in our MA School Counseling and EdS School Psychology programs indicate preferences for placement in various districts and schools in the area, including, but not limited to, elementary, middle and high schools.
Can I continue to work during the internship?
While this phase of the program is more challenging and time intensive for students who are working, some students are still able to flex their work schedules and continue working full time during their internship. Some students in the MA Clinical Mental Health Counseling, MA Marriage, Couple and Family Counseling, and MA School Counseling programs choose to reduce their work hours during the final year of the program.
The internship phase for EdS School Psychology requires 40 hours per week in a school setting, so students with a full-time job will need to leave work to finish the final year of the program.
For students in the clinical mental health counseling, marriage, couple and family counseling, and school counseling programs, this internship is unpaid. School psychology internship sites often pay interns a stipend for their year of work as an intern.
When You're Looking for a Counseling Program:
Ask how the program's schedule allows for full-time or part-time work while in the program.
Tony Lai MA, LPC
Yamhill County Family & Youth Programs
When [students] begin their internship, they are prepared to do work in the real world. The simplest way to describe George Fox students is that they are some of the most wonderful human beings I have encountered. Their sense of calling and desire to serve is the biggest and most unique characteristic that makes them stand out. We have a joke in our agency that we have hit the supervisor lottery with the George Fox students who have chosen to intern with us. We've had a number of great students from George Fox come through our doors and have continued to work with several of them after graduation.
In my private practice I do a lot of supervision of recent graduates. George Fox graduates bring a distinct level of readiness to the mental health field. They come to their positions prepared and ready to contribute.
Questions?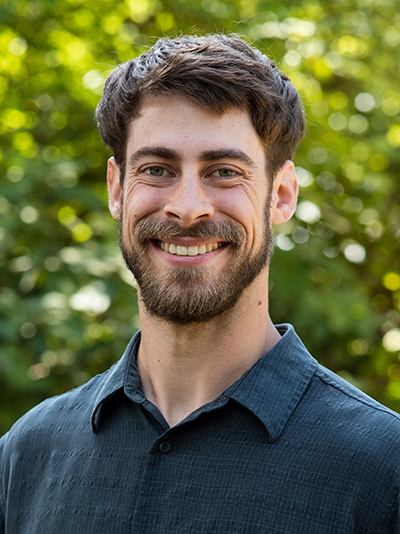 Admissions Counselor, Graduate Counseling Programs