You've determined counseling is the career for you, but perhaps you're unsure of what that could look like – or even what discipline within the profession you wish to pursue.
It can be a difficult process to navigate, but here we provide an overview of each of the counseling programs we offer, along with information on what to expect for each career path.
Licensed Professional Counselor
Licensed Professional Counselors focus on one-on-one therapy and group therapy for adults, helping them heal, grow and thrive. They may provide therapy in their own private practice, or as part of a group practice, and work in a variety of settings, including:
Community mental health centers
Human service agencies
Hospitals and medical clinics
Health care organizations
Schools and universities
Veteran service centers
Correctional facilities
Residential treatment homes
Community or faith-based nonprofits or rehabilitation centers
Our Master's in Clinical Mental Health Counseling program is designed to prepare you to sit for the national licensure exam to become a Licensed Professional Counselor (LPC) in Oregon.
This 60-credit program takes two to four years to complete, depending on which curriculum plan you choose, and classes can be taken at either our Portland Center or Salem site locations.
Licensed Marriage & Family Therapist
Licensed Marriage & Family Therapists (LMFT) specialize in providing counseling for children, families and couples across the life cycle. They provide therapy to clients through work at community agencies, mental health centers, nonprofits, or with county and state services. Other marriage and family therapists see clients through their own private or group practice.
Therapists work in settings that include:
Community agencies and nonprofits
Mental health clinics and centers
Private practice
Group practice
County and state services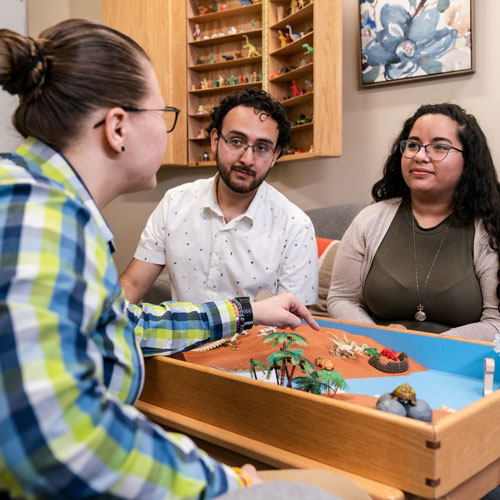 Our 68-credit-hour Master's in Marriage, Couple and Family Counseling program will prepare you to sit for dual licensure, both the national licensure exam to become a Licensed Professional Counselor (LPC), as well as the national licensure exam to become a Licensed Marriage and Family Therapist (LMFT) in Oregon. The opportunity to earn dual licensure is a unique and valuable feature of the program.
This program takes three or four years to complete, depending on your curriculum plan, and classes are available at both our Portland Center and Salem site locations.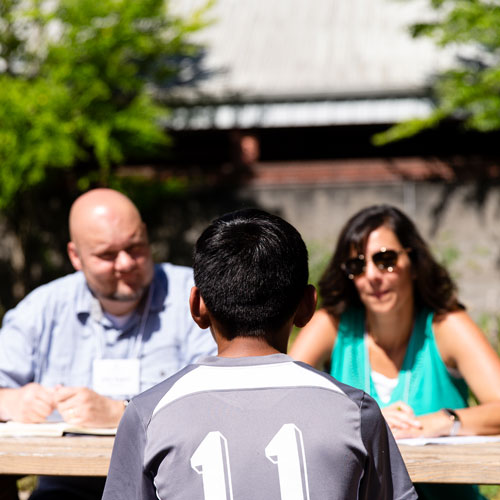 School Counselor
School counselors hold the dual role of educational leader and mental health professional in their school and are focused on the social-emotional, academic and career development of all students. They interact with students in multiple ways: classroom lessons for all students, small groups for many students and one-on-one counseling for some students.
School counselors collaborate and consult with other school staff and perform proactive work for the school community as a whole, often centered on equity, school climate or mental-health initiatives.
The Master's in School Counseling program takes two to four years to complete depending on your curriculum plan and whether you are a Track I (60 credit hours) or Track II (63 credit hours) student. We also offer a licensure-only Certificate in School Counseling option that is generally two years in length, with 32 semester hours of coursework required as a minimum for graduation.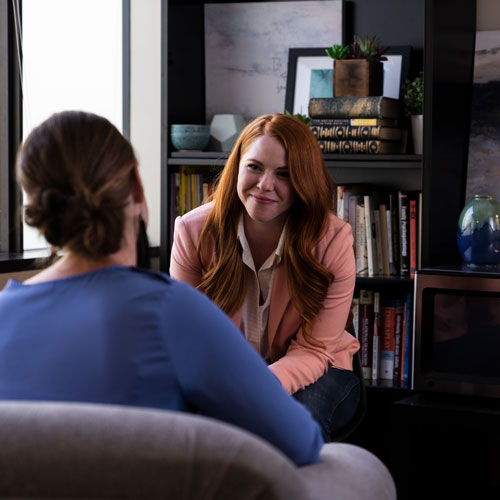 Trauma Counselor
For those who wish to provide safe and effective care for individuals and communities prior, during, and after traumatic events, we offer a Trauma Counseling Certificate through our Trauma Response Institute.
This 12-hour specialty comprises didactic and experiential courses reflecting best practices in trauma response, PTSD prevention and intervention strategies. The curriculum allows you to progress through the specialty in one year, if starting in summer, yet is flexible enough to complete in two or more years if desired. Classes take place at our Portland Center.
The certificate is available to graduate students in a mental health, education, ministerial or medical degree program, or a postgraduate with a master's degree or above in mental health, education, ministry or medicine.