At a Glance
$774*
Cost per semester credit hour
Tuition cost for entire program
$46,440*
Accreditation
CACREP; approved by Oregon Board of Licensed Professional Counselors and Therapists
Format
In-person at the Portland Center, digital-synchronous options available
* All stated financial information is subject to change. Financial aid available.
Influence Lives

by becoming a professional counselor

Seeking out a job that gives you flexibility in the counseling field? George Fox's master's degree in clinical mental health counseling will prepare you to work with clients of all ages, either individually or in group counseling, and in a wide range of settings, such as private, institutional, community, faith-based and cross-cultural.

More specifically, you will be prepared to work in private practice (group or individual), at for-profit and nonprofit organizations, in hospitals and at schools.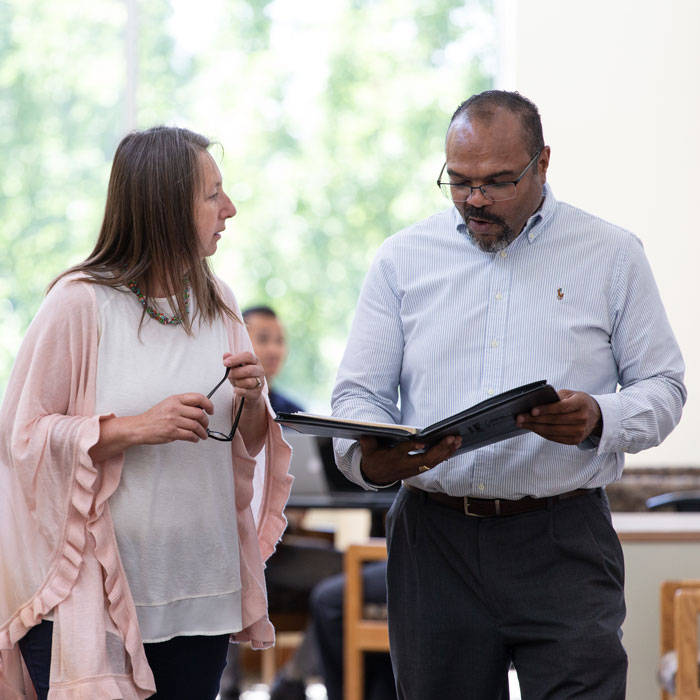 Program Philosophy
Our programs are rooted in the beliefs that:
People are spiritual-psychological-physical-relational beings
Counselors need to be able to understand and articulate clients' presenting problems and provide treatment from sound psychological principles
Counselors need to possess the skills of a generalist and be equipped to work with a variety of clients of diverse backgrounds and varied developmental stages and needs
Spiritual Integration
Because of George Fox University's identity as a Christian university, the programs in the Graduate School of Counseling are grounded in and shaped by our commitment to an integrated understanding of the Christian faith and mental health that embraces diversity and promotes justice.
Our approach to spiritual integration does not specifically prepare graduates to be Christian counselors or work at faith-based organizations.
All together, we believe it's our duty to prepare our students to know how to integrate the worldview of any person they work with, whether or not they share the same spiritual perspectives.
Licensure
This program is designed to prepare students to sit for the national licensure exam to become a Licensed Professional Counselor (LPC) in Oregon.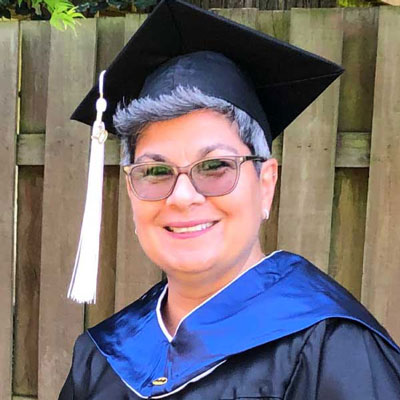 Marti Diaz-Domm (M.A. '20)
The Northwest Catholic Counseling Center
There are many layers to someone who is gay and who is also a person of color. I wanted to help others who faced similar challenges. When I interviewed with the graduate counseling admissions team, I was told I would be very welcomed if I chose George Fox. Something inside me said George Fox was the school for me, and it was the best decision I have ever made. Students and professors alike made sure my voice was heard in every class. I never felt rejected. I felt like people wanted to learn and I wanted to learn from them. They saw me. I felt known.

Having a space where everyone – Black, white, gay, straight, everyone, Christian and non-Christian – can feel welcome, all those things are interwebbed now. All that knowledge, I am very proud to say, came from George Fox University and the amazing professors there.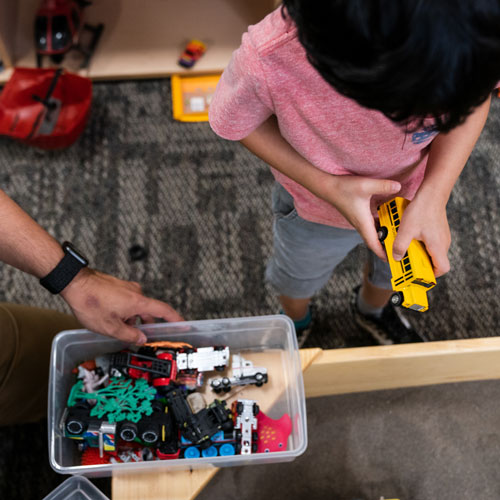 Play Therapy and Trauma Courses
George Fox counseling students have the opportunity to take introductory play therapy courses through the Northwest Center for Play Therapy Studies. The center is directed by Dr. Daniel Sweeney, past president of the Association for Play Therapy and both author and coauthor of several books on play therapy and child therapy.
The center hosts graduate courses in filial therapy, sandtray therapy and special topics courses, as well as biannual conferences offering workshops that attract presenters and participants from across the nation.
The Trauma Response Institute (TRI), directed by Dr. Anna Berardi, offers individual specialization classes in trauma response and a full 12-credit certificate program.
Questions?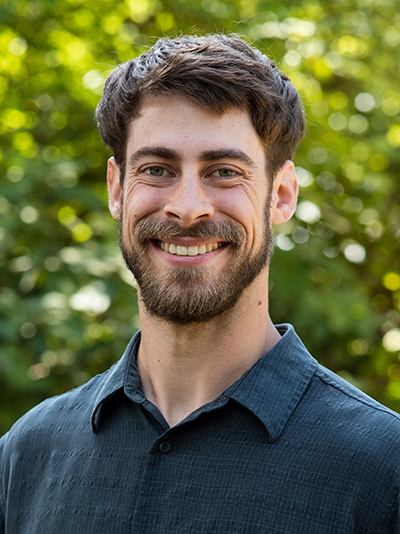 Admissions Counselor, Graduate Counseling Programs
Other Careers in
Behavioral Health
Not sure if counseling is right for you? George Fox also offers degrees in social work and psychology. Check out our other offerings on our Careers in Helping Professions page.