Mental Health Counseling Salaries
How much do mental health counselors make?
The table below presents a comparison of the annual mean salaries for various counseling occupations in Oregon versus the national average in the U.S., as sourced from the Bureau of Labor Statistics in 2022.
For each occupation, the table also highlights the difference in salary between the state and national averages.
Notably, all the listed counseling occupations in Oregon have higher mean salaries than the U.S. average.
| Counseling Occupations | Oregon Annual Mean Salary | U.S. Annual Mean Salary | Difference |
| --- | --- | --- | --- |
| Educational, Guidance, and Career Counselors and Advisors | $70,740 | $64,200 | $6,540 |
| Marriage and Family Therapists | $67,440 | $63,300 | $4,140 |
| Substance Abuse, Behavioral Disorder, and Mental Health Counselors | $60,980 | $56,230 | $4,750 |
| Rehabilitation Counselors | $47,910 | $46,020 | $1,890 |
| Counselors, All Other | $53,390 | $49,770 | $3,620 |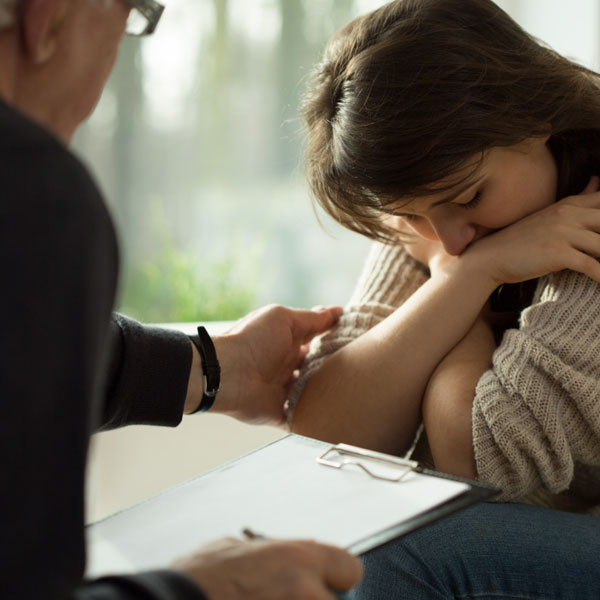 Job Outlook for Mental Health Counselors
In 2021, the Bureau of Labor Statistics (BLS) predicted that employment of substance abuse, behavioral disorder, and mental health counselors will grow 23% between 2020 and 2030, which is "much faster" than the average growth rate for all occupations. At that time, the BLS estimated that there were 327,500 people working in these fields in the U.S., which means that a 23% increase would add 75,100 new mental health counseling jobs, bringing the total up to 402,600 by 2030.
The BLS cited increased demand for counseling due to the toll of the COVID-19 pandemic on many individuals' mental health. New York Times reported in February 2021 that mental health providers are struggling to keep up with the demand of new patients with anxiety and depression on the rise. A study concluded that almost 190 million emergency department visits found that visit rates for mental health conditions, suicide attempts, drug overdoses, and child abuse and neglect were higher in mid-March through October 2020 than the same period in 2019.