Carolyn Angeles
Gift and Data Entry Specialist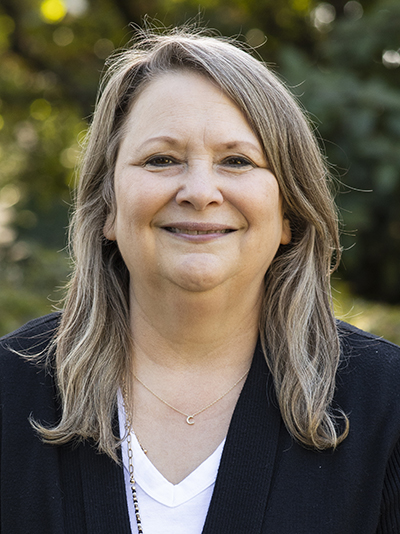 The advancement office welcomed Carolyn Angeles as a gift and data entry specialist in 2022. She arrived with industry experience, working most recently as a development coordinator and grant writer for Centro Cultural in Cornelius (2022) and as a donation coordinator at Westside, A Jesus Church, in Portland (2017-21).
Carolyn has previous experience in both mortgage lending and recruiting. She has a bachelor's degree in business administration from Portland State University and recently received a certificate in grant writing from Portland State's Nonprofit Institute.
Carolyn lives in Tigard with her dog Norman. Her two children, Allison and David, both graduated from George Fox, as did Allison's husband Matt. Her son David is a graphic designer in the university's marketing communications office.
Carolyn attends Westside, A Jesus Church, and enjoys exploring Portland with her dog, spending time with family, drinking good coffee, hiking and reading.