Hayley Cummings
Donor Relationship Manager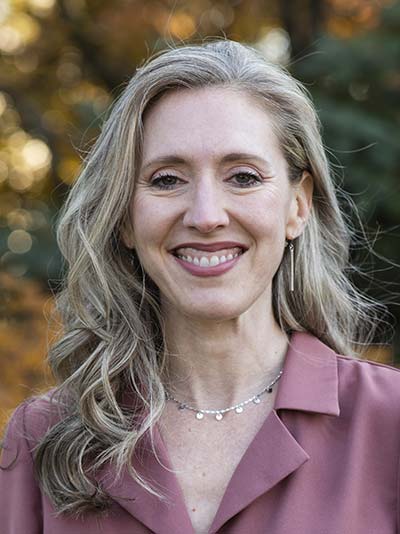 Alumna Hayley Cummings joined the advancement team as a donor relationship manager in 2022. She  worked the previous 16 years as a mortgage professional, serving most recently as a senior loan specialist with Directors Mortgage for two years.
Previously, she was a licensed loan originator with various local mortgage companies, including Evergreen Home Loans (2019-20), Paramount Equity Mortgage (2011-19), Agape Home Mortgage (2008-11) and Ambassador Lending Group (2006-08). She has also worked the last 14 years as a home educator of her four children.
Her hiring marked a return to George Fox for Hayley, who earned a bachelor's degree in vocal music performance in 2000. She lives in Forest Grove with her husband Jonathan and children Ezra, Talia, Asher and Corinna (a current student at George Fox). She and her family attend Crossroads Church in Forest Grove, where she sings on the worship team.
Hayley enjoys singing, gardening, baking, music, movie nights, and time with friends.