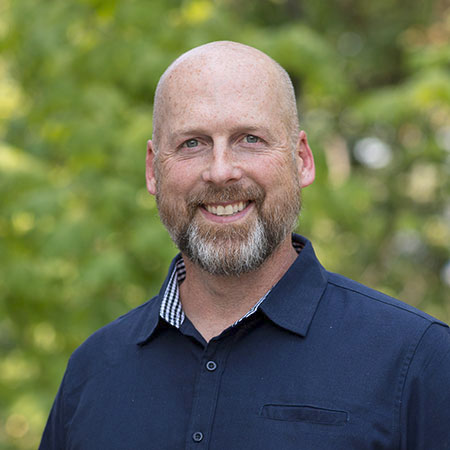 An individual with more than 20 years of experience managing, directing, fundraising and recruiting for the mission organization Engineering Ministries International (EMI), Randy Larsen, joined the advancement office as director of development in 2023.
His career with EMI can be divided into three seasons. The first (2001-07) was spent serving the poor in Guatemala, where he assisted in the formation of EMI's second international office. The second (2009-15), which came after two years of preparation work, was spent in the Middle East and North Africa (MENA) region as the founding director of EMI's MENA office to serve the persecuted church and reach the lost.
More recently, he was stateside recruiting, training, support raising and mobilizing nearly 100 missionaries and staff for 10 EMI offices worldwide (2015 to present). He also arrived with ties to George Fox, serving on the College of Engineering's Industrial Advisory Board and presenting to visiting Juniors Abroad groups during his time in Egypt.
Randy also serves as a board member with the Strategic Planning Committee of the newly created Missions Construction Conference, dedicated to creating an organization that will bring unity and efficiency to the development needs on the global mission field.
He earned a bachelor's degree in civil engineering from Columbia University in New York (1999) and holds a bachelor's degree in physics from Whitworth University (1997). He lives in Newberg with his wife, Tiffany, and their six children: Jesse, Eliana, Faith, Adelyn, Milo and Lily. Randy enjoys hiking, camping, traveling, exploring cultures, and working with various Christian ministries.