Arminda Lathrop
Vice President of Advancement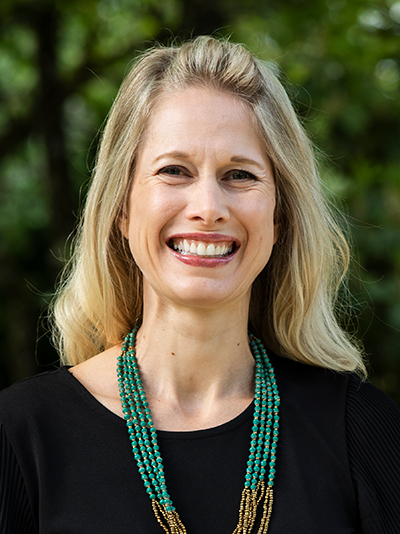 Arminda Lathrop joined George Fox as vice president of advancement in 2022. She arrived from The George Washington University, where she first managed a major gifts team for the School of Engineering and Applied Sciences as part of GW's $1 billion campaign, before transferring to remote work as a corporate relations consultant for the institution, working from Accra, Ghana. She held prior fundraising leadership roles at Willamette University and Marion-Polk Food Share in Salem.
In her 15-plus years of building strategic partnerships, Arminda has worked with universities, international NGO's, and local startups to design programs, secure vital resources, and build essential stakeholder buy-in for organizational growth and sustainability. She has presented nationally on the topic of fundraising for small colleges and written articles on fundraising management for The Chronicle of Philanthropy, CASE Currents, and AFP Magazine.
She is a Certified Fundraising Executive (CFRE), earned a graduate certificate in engineering system design from Cornell University in 2021, and holds both a master's degree (2005) and a bachelor's degree (2003) in English from Oregon State University and Willamette University, respectively.
Arminda, her husband, Will, and their son Lucky are grateful to be back to Oregon after living abroad for Will's career in human trafficking prosecution. Arminda enjoys running, cooking, snow and water sports, and joining her son on his perpetual quest to find a dinosaur not yet extinct.