Rebecca Smith
Associate Director of Development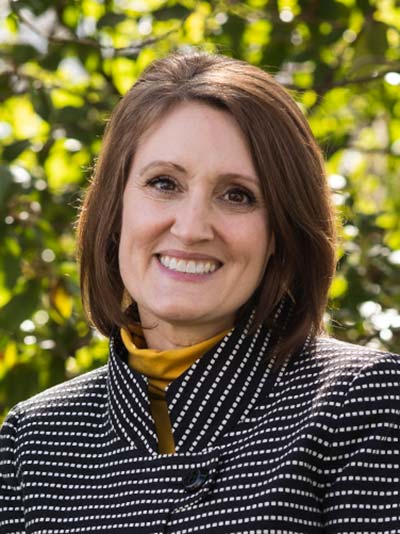 The advancement office welcomed Rebecca Smith as the associate director of development in 2023. She arrived with 11 years of fundraising and stewardship experience, most recently working as a patient relations specialist and dental assistant at MK Distinctive Dentistry in Portland the previous three years.
Before that, she spent 11 years (2008-19) as a fundraiser for missionary support for Engineering Ministries International, for which she teamed with her husband to raise funds to support her family on the mission field. Rebecca formerly lived in Egypt, where she was a fitness center event planner and instructor at the LifeUp Gym in Cairo (2014-19), as well as a branch manager and fitness instructor for Hers Gym in the same city (2012-15).
She holds a bachelor's degree in communication and public relations from Harding University (1997). Rebecca lives in Tigard with her husband Trevis Smith, a 1996 George Fox alumnus. They have four children: Claire, Jorden, Avery and Micah. They are longtime members of Hinson Baptist Church.
Rebecca enjoys time with her family, meeting new people, and spending as much time outside as possible skiing, hiking and paddle boarding.