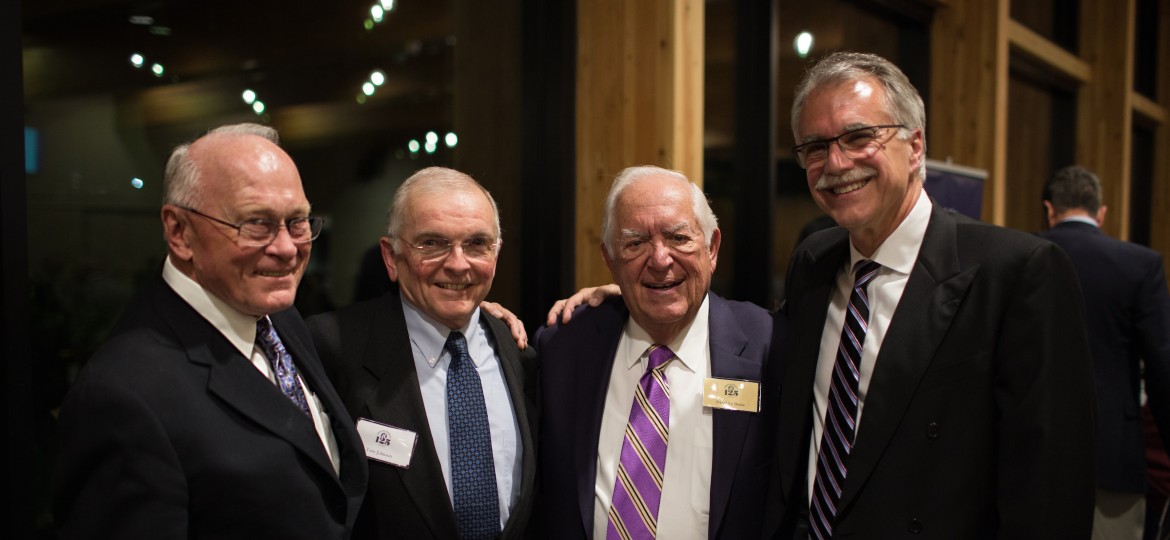 President's Council
The President's Council is a group of dedicated men and women who partner with President Robin Baker by investing in the lives of George Fox students through annual gifts of $1,000 or more. Traditional undergraduate alumni from the past 10 years are recognized as members of the President's Council through annual gifts of $300 or more.
Those who support George Fox as members of the President's Council share our vision to be the Christian university of choice known for empowering students to achieve exceptional life outcomes by preparing them spiritually, academically, and professionally to think with clarity, act with integrity, and serve with passion.
Your annual President's Council gift allows the university to:
Enhance academic programs and course offerings
Award both merit- and need-based scholarships
Attract exceptional faculty and students
Allow for innovation across curricula and educational technologies
Seize exciting opportunities and weather the unexpected by providing budget flexibility
Keep George Fox up-to-date technologically
Member Benefits
Insider briefings via

 

Connections, President Baker's e-newsletter for President's Council members
Invitations to exclusive President's Council events, as well as performances, lectures, and athletic events
Recognition in the annual Honor Roll of Donors
For more information about the President's Council, please call 503-554-2130.