George Fox is the only Christian college in Oregon with both national and regional accreditation of its education programs. In alignment with the institution's mission, the School of Education emphasizes a transformative model that focuses on the integration of faith, learning, and living based on a Christ-centered worldview.
Nationally Accredited
The university holds National Council for Accreditation of Teacher Education (NCATE) accreditation for its education programs at the initial teacher preparation and advanced preparation levels. The U.S. Department of Education and the Council for Higher Education Accreditation recognize NCATE as a professional accrediting body for teacher preparation. NCATE currently accredits more than 650 colleges of education, with nearly 100 more seeking NCATE accreditation.
The accreditation standards stipulate:
An institution must have partnerships with PreK-12 schools that enable candidates to develop the skills necessary to help all students learn

Candidates must be prepared to understand and work with diverse student populations, and the university's faculty must model effective teaching practices.

The institution must have the resources, including information technology tools, necessary to prepare candidates to meet new standards.
In addition, the university's school counseling program is accredited by the Council for Accreditation of Counseling and Related Educational Programs (CACREP).
George Fox University is a member in good standing of the Association for Advancing Quality in Educator Preparation (AAQEP). The university's College of Education is working toward accreditation of its educator preparation programs under the AAQEP standards with an anticipated Quality Assurance Review in April 2021.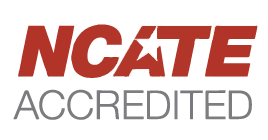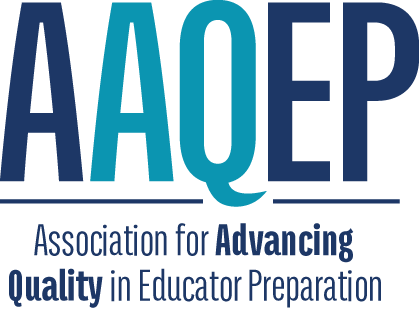 Regionally Accredited
All degree programs at George Fox University are accredited by the Northwest Commission on Colleges and Universities (NWCCU). NWCCU is an independent, nonprofit membership organization recognized by the U.S. Department of Education and the Council for Higher Education Accreditation as the regional authority on educational quality and institutional effectiveness of higher education institutions in the seven-state Northwest region of Alaska, Idaho, Montana, Nevada, Oregon, Utah and Washington.
It fulfills its mission by establishing accreditation criteria and evaluation procedures by which institutions are reviewed. The Commission oversees regional accreditation for 162 institutions. Its decision-making body consists of up to 26 commissioners who represent the public and the diversity of higher education institutions within the Northwest region.
Oregon Approved
George Fox's teaching degree programs are approved by the Oregon Teacher Standards and Practices Commission (TSPC) for the preparation of early childhood and elementary teachers and PreK-12 music teachers at the undergraduate and graduate levels and for the preparation of middle- and high school-level teachers in specific fields at the graduate level. TSPC has also approved the School of Education for the preparation of principals, superintendents, and other administrators as well as school counselors and school psychologists.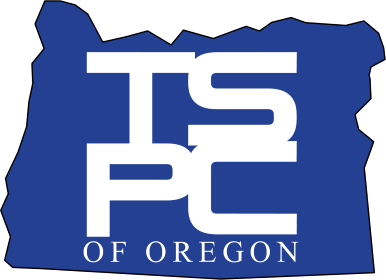 Oregon Educator Reciprocity Agreements
Licenses issued by the Oregon Teacher Standards and Practices Commission can be recognized by 45 other states, including California, Washington, Idaho and Alaska.