College is always an investment, but it's important to note that our Adult Degree Program is offered at a discounted rate.
In fact, at only $499 per credit hour, you will pay less than half of what a traditional undergraduate pays!
It's fair to expect your total cost will be between $29,940 and $35,928, depending on the number of credits you transfer in.
ADP students typically pay for tuition through loans, external grants, and scholarships. Details about filing the FAFSA and finding loans can be found on the Financial Aid page for adult degree students. Once admitted, your financial aid counselor will be a great resource and partner for navigating the financial aid process.
Scholarships and Grants
Navigating how to finance your education can be really overwhelming. We recommend that you start looking for external scholarships to help pay for tuition as early as possible, but we want to partner with you along the way. Our financial aid office offers a Scholarship Resource Center, with access to workshops, podcasts about finding scholarships, and personalized consultations with our Scholarship Resource coordinator.
Scholarships we encourage students to apply for:
The Ford Family Foundation: Several scholarships offered through this organization cover up to 90 percent of tuition and school-related fees. The deadline for all Ford scholarships is March 1 every year.
Oregon Teacher Scholars Program: This is a scholarship for linguistically or ethnically diverse teacher candidates in Oregon. This renewable award covers $5,000 per year. The application can be submitted through OSAC.
Oregon Latino Scholarship Program: For Latinx students in Oregon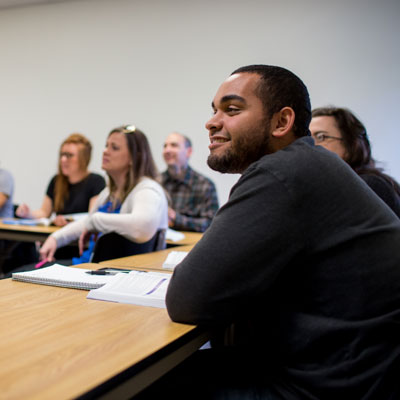 DACA Scholarships
Several DACA students have successfully enrolled in and graduated from our program. We recommend looking into the following state and national scholarships which are open to DREAMers: