Interested in expanding the breadth of your teaching credentials and ability to serve your students in the classroom? Add a teaching specialist endorsement! Our endorsement programs are hands-on, meaning you not only gain the knowledge needed, but will walk into your own classroom with the confidence to know how to serve your students well.
Choose from Three Endorsements:
Our Reading and ESOL endorsements are 100% online, while our Special Education endorsement is a hybrid of online and on-campus coursework.
Format
You may earn an endorsement as:
Endorsements can be completed in 10-16 months, depending upon the number of courses you take.
Both the endorsement programs and MEd program allow you to design your own timeline and take credits at your own pace. This allows you to maximize district professional development funds, when available.
If you are a current teacher, the ESOL or Reading practicum can often be completed in your own classroom or school. This requires an endorsed and qualified cooperating teacher (CT), cooperation with the administration, and an opportunity to work with the designated specialists in the building to serve students.
Our Philosophy
George Fox University's education programs prepare graduates to think critically, transform practice and promote justice.
Think Critically: Use evidence to question how things are done and imagine new possibilities
Transform Practice: Rethink how you teach to help change the system, improve student outcomes, and bring hope
Promote Justice: Advocate for the needs of all students; teach and model love and care for others
Questions?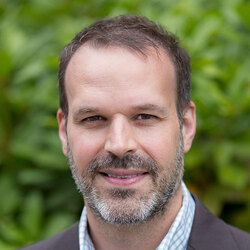 Admissions Counselor, Graduate Education Programs