Vibrant, Close-knit Community Life
The honors environment facilitates deep relationships built on common respect, humility and love. Beyond the classroom, we care deeply about our students and seek to promote their spiritual and social growth. It is our hope that every student has the opportunity to experience true fellowship and community during their time in our program.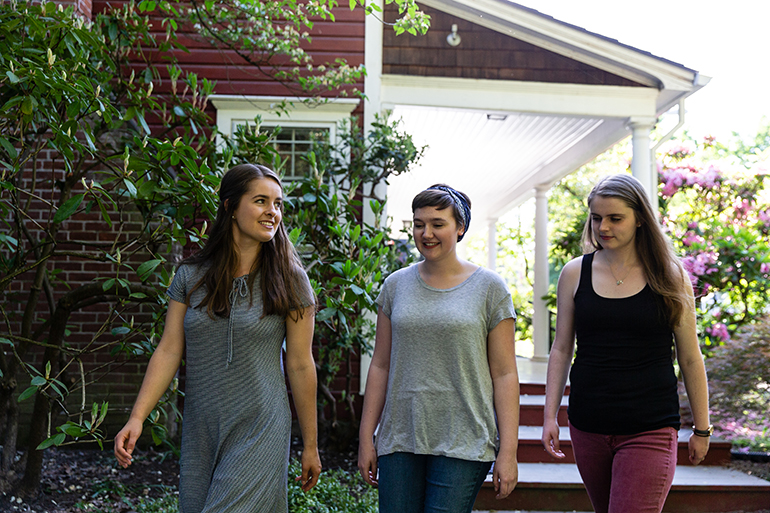 Honors Orientation
Each year, our incoming freshman class moves onto campus early in order to attend Honors Orientation. The Orientation Retreat sets the tone for student engagement, and is followed by many events and opportunities for students stay connected to both the program and each other.
In the event our orientation plans need to change because of gathering restrictions, you will be informed ahead of time.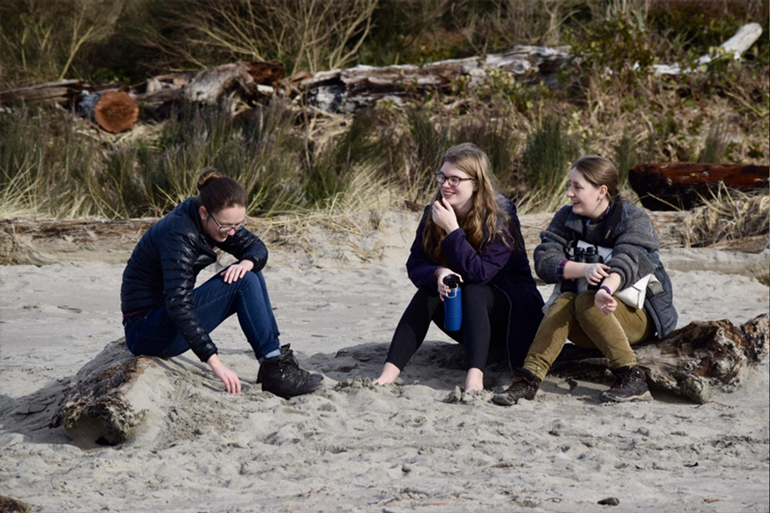 Spiritual Retreat
The honors program organizes an annual Spiritual Retreat to help students rest, form friendships, and grow in faith together. Honors students of all classes can elect to attend the retreat and step outside the busy college schedule to find contemplative space.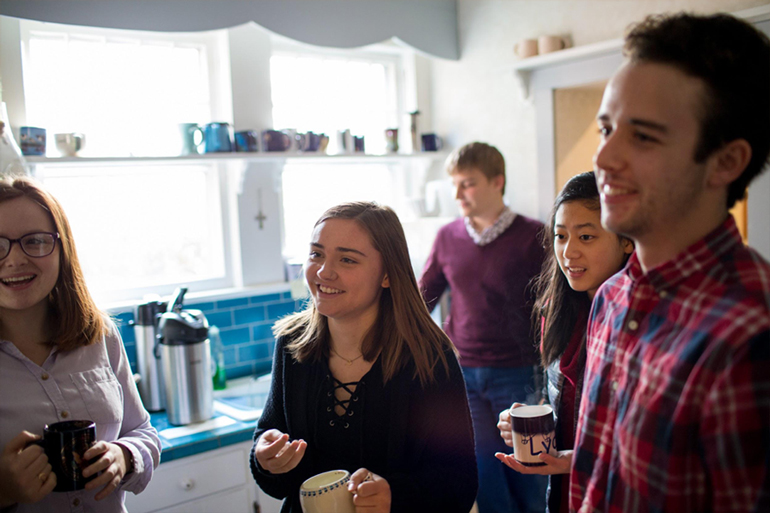 PhTea
PhTea is a brief, program-wide weekly touchpoint hosted in the Pennington House, our program's home on campus. Each PhTea includes free coffee and snacks, announcements, conversation, and a brief poem read by a member of the honors community.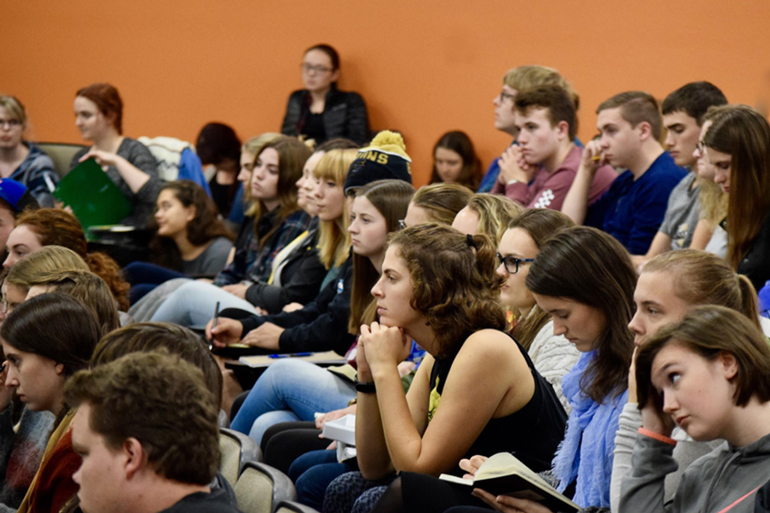 Honors Forum
Honors Forum is an evening event that gathers the entire honors community together for social and spiritual edification. These events help students connect their seminar discussions to their own personal questions as well as current events or "hot-button" topics.
Have a question? Ask a current student!
Student Leadership Opportunities
While all honors students are encouraged to participate in leadership roles across campus, the honors program offers some specific opportunities for student leadership development:
Honors Interns
The primary role of the honors intern is to serve as an ambassador for the program and connect with prospective students who visit campus. Interns work closely with faculty and program directors on a range of tasks, including office administration, marketing, recruitment and event planning.
In addition to their responsibilities, interns are given opportunities to reflect upon leadership through discussion and mentorship with the associate director. Most interns are involved juniors or seniors with good academic standing and strong communication skills.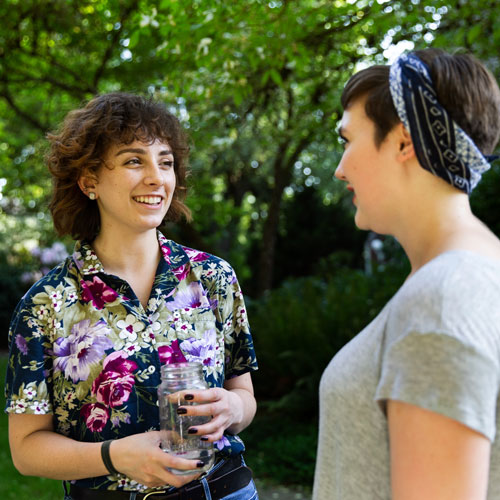 Honors Peer Advisors
Honors peer advisors are returning honors students with a heart for helping freshman students adjust to college life. PAs act as mentors and friends for honors freshmen, coaching them in effective study habits and engaging with each student through their first semester.
PAs are present to incoming students from the moment they arrive on campus, even attending the honors orientation trip. They also facilitate honors break-out sessions during the fall semester and coordinate one-on-one check-ins with every new student. Typically, honors PAs are sophomores and juniors who have valuable life lessons to share from their own freshman experiences.
Honors Student Government
The Honors Student Government was created by students, for students, as a means of maintaining program connection and engagement. Each year, officers are elected by the student body to serve three roles:
VP of Outreach: promotes program connection to the greater George Fox student body
VP of Social Gatherings: organizes events to encourage program community
VP of Finance: maintains a budget and approves student project or event funding requests
Student Government brings the honors community together in unique ways, including traditional events like the "Homerathon," a 26.2-hour seminar open to all students and faculty on great works within and outside of the honors curriculum.