F-1 Enrollment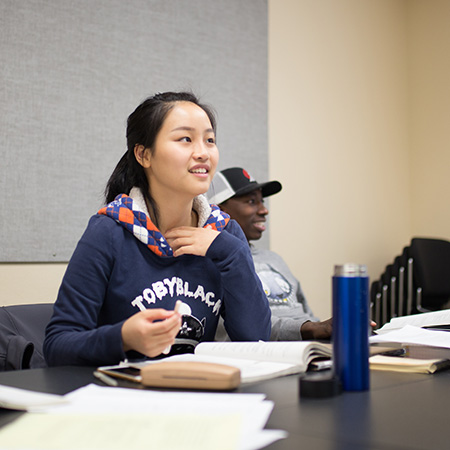 The following rules only apply to students at George Fox in F-1 visa status.
Minimum Enrollment Requirements
Each fall and spring, you must be enrolled for a minimum of:

At least 12 hours if you are an undergraduate student
At least 8 hours if you are a graduate student

Each fall and spring, you may take one online course to be counted to your minimum enrollment requirements.
For immigration purposes, summer enrollment is optional. If your academic department advises you to enroll in the summer, you should do so.
There are exceptions to the minimum enrollment requirements (see below).
Exceptions
An academic reduced course load can be granted for the following:

It's your first semester and you are having difficulty with spoken or written English.
It's your first semester and you are having difficulty with the U.S. method of how classes are taught.
You were misadvised and registered for a class for which you were not prepared (did not take the correct prerequisites) or were too well prepared (should have taken a higher level course).

Medical Reduced Course Load: If you have a documented medical or mental health issue that affects your studies, you could be eligible to take fewer courses while you recover.
During your final semester, immigration regulations only require that you take the number of credits you need to graduate. Example: If you only need one class to graduate, you only need to enroll in that one class (which must meet face-to-face, not online).
Note: If you decide to take less than a full course load, you should speak with the International Student Services office, financial aid office and your academic department first.