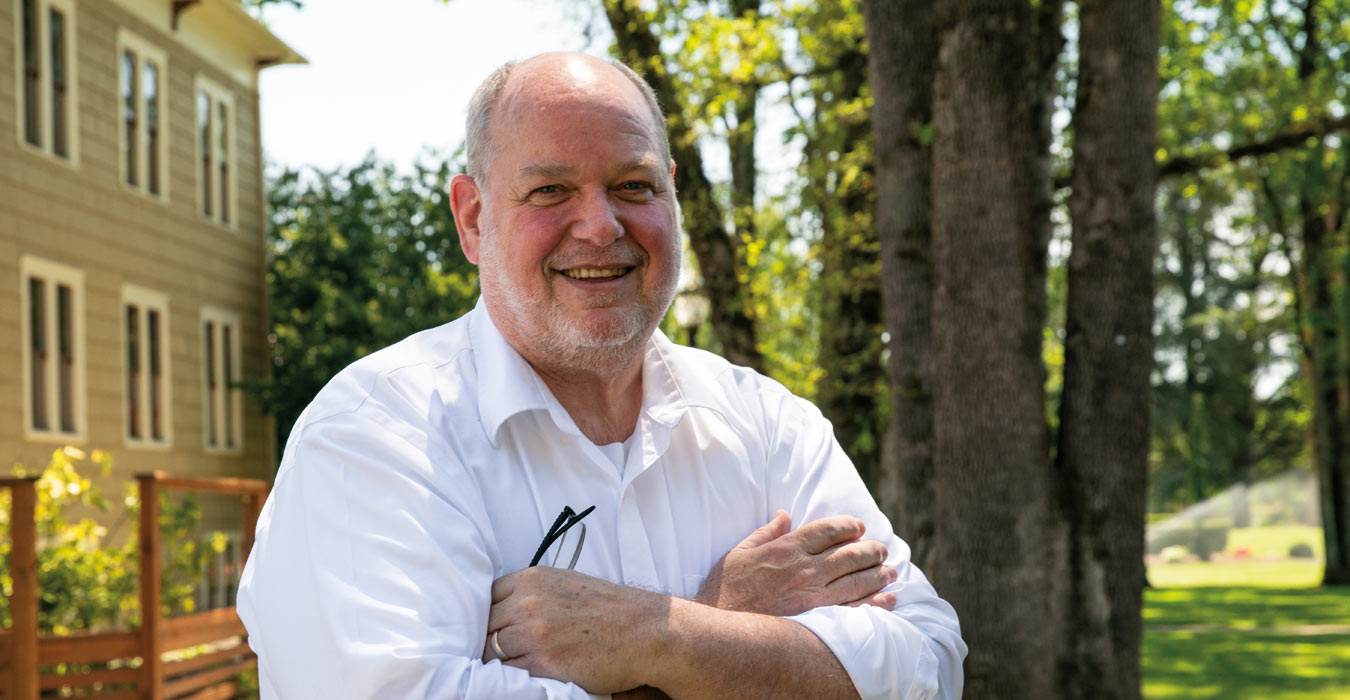 Steve Delamarter: 26 years
Professor of Old Testament, Portland Seminary 1993-2019
Steve Delamarter was in his 30s when he distinctly discovered his life's calling: to minister to the health and vitality of the church by helping its leaders love Scripture and read it responsibly. Twenty-six years of teaching at Portland Seminary gave him the venue to fulfill that call.
The professor of Old Testament's passion for ancient texts took him on numerous trips to the ancient world, among them a 2004 sabbatical that included stops in Israel to research the Dead Sea Scrolls of Qumran and to Ethiopia, one of the first countries to adopt Christianity and home to priceless manuscripts of the Ethiopian Orthodox tradition.
Ultimately, though, Delamarter says it was the people – the students he guided in the classroom and his coworkers at the seminary – that made it a joy to go to work in the morning.
"I've been blessed to work with committed and capable colleagues in our department," he says. "But what I've loved most is the joy of engaging with students. Seminary students span all ages, genders, races and theological persuasions. To invite them into a learning community and watch them become the primary medium for one another's learning is very gratifying."
Delamarter's favorite classes to teach reflect his love of Scripture: Introduction to the Old Testament, Spirituality and Creation, History and Literature of the Second Temple, and Hebrew. He also relished the opportunity to usher students through what he calls a "rite of passage": making their presentations at the annual meeting of the Society of Biblical Literature.
"We digitized manuscripts, transcribed texts from the manuscripts, aligned texts for computer analysis, generated statistical data, debated about the proper interpretation of the data, and devised the best ways in which to visualize and explain our findings," he says. "Then, we'd all head out to the meeting, where about 12,000 people from North America and beyond meet each year to share their work. Those were great experiences."
Though he's retiring from the seminary this summer, his scholarship will continue. He is currently involved in four major projects that relate to manuscripts of the Ethiopian Orthodox tradition. His motivation can be summed up in a question: "What can we learn from people by studying the marks they left?"