Beginning this summer, work will begin on a new chapel, a facility for the art and design program, and a reimagining of the academic quad.
Campus has changed quite a bit in the last decade, adding a new football stadium, bridge, dining hall, engineering facility and fitness center, to name just a few. As George Fox continues to grow – this year setting an enrollment record with 4,295 total students – new plans have been set in place to meet the needs of an ever-growing and changing student population.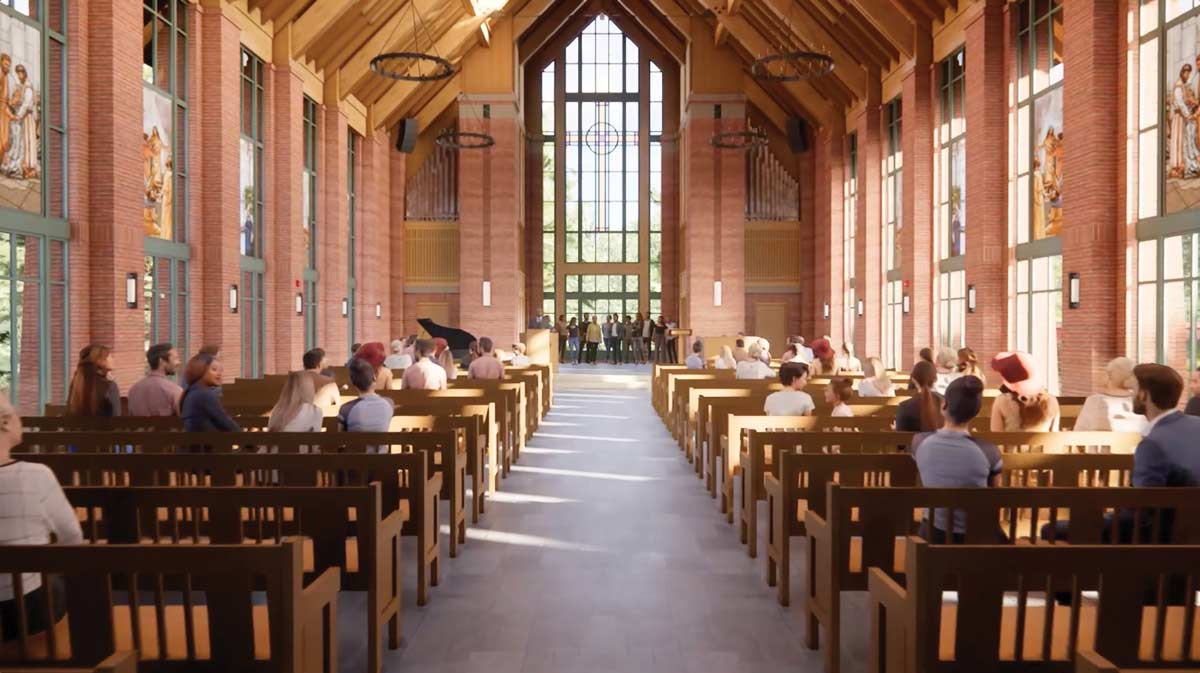 Chapel
Slated for completion in the fall of 2023, a new 7,000-square-foot chapel will serve not only as a space for worship, teaching and prayer, but as a visual representation of the university's commitment to remain deeply rooted in Christ.
Situated behind the Murdock Library where the tennis courts currently reside, the chapel will feature traditional floor-to-ceiling stained glass, an organ, and an exterior garden for prayer and contemplation.
The chapel project is a priority for President Robin Baker. "In a world of constant change, we have a deep desire for the eternal," he says. "The emerging chapel represents our effort to create a sacred place of enduring beauty, where employees, students and alumni may experience the presence of God in new ways. Student-designed stained glass windows, the use of natural elements, the soaring height of the building and the location near the wooded canyon all provide a unique experience that will connect the community with God for generations."
The chapel is being built with the support of donors. If you would like to contribute to this important project, email development@georgefox.edu, call 503-554-2115 or donate online.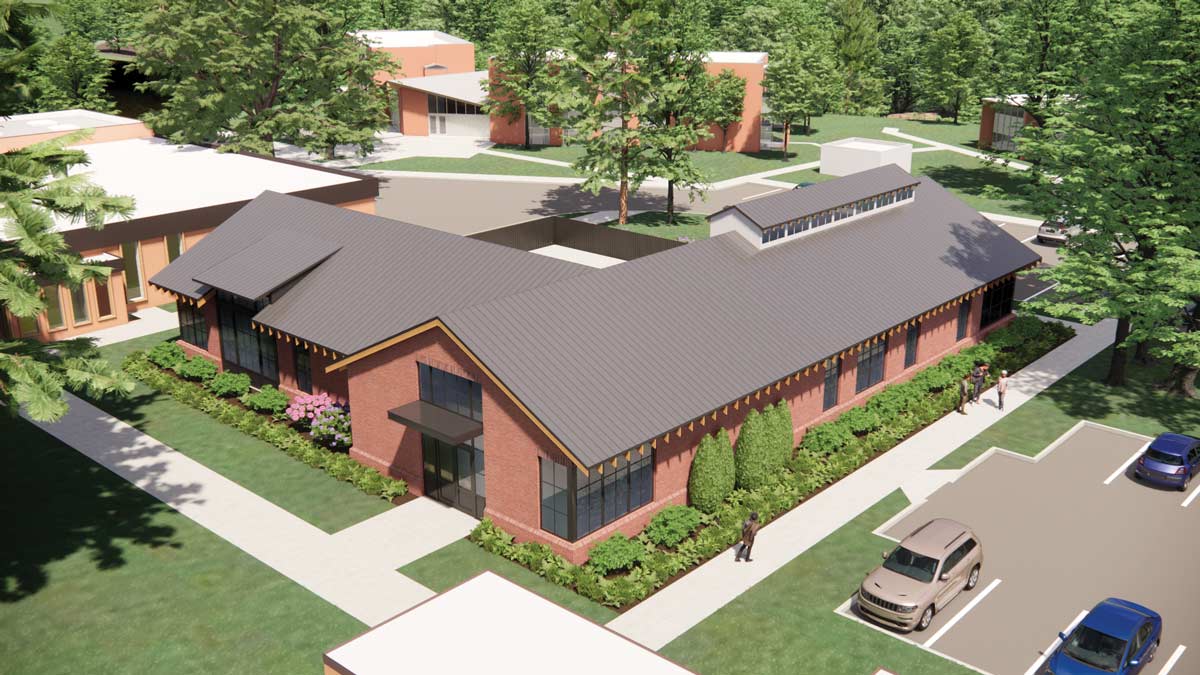 Art Annex
The vibrant and growing art and design program – housing the university's graphic design, studio art and arts administration, illustration, and interior design majors – will have a new home in the fall of 2023.
Featuring a large studio for pottery and ceramics, another space for glass and sculpture, and a partially covered outdoor courtyard work area – which will include a new ceramics kiln – the 6,000-square-foot facility will be located between the Engineering Maker Hub and Pennington Hall.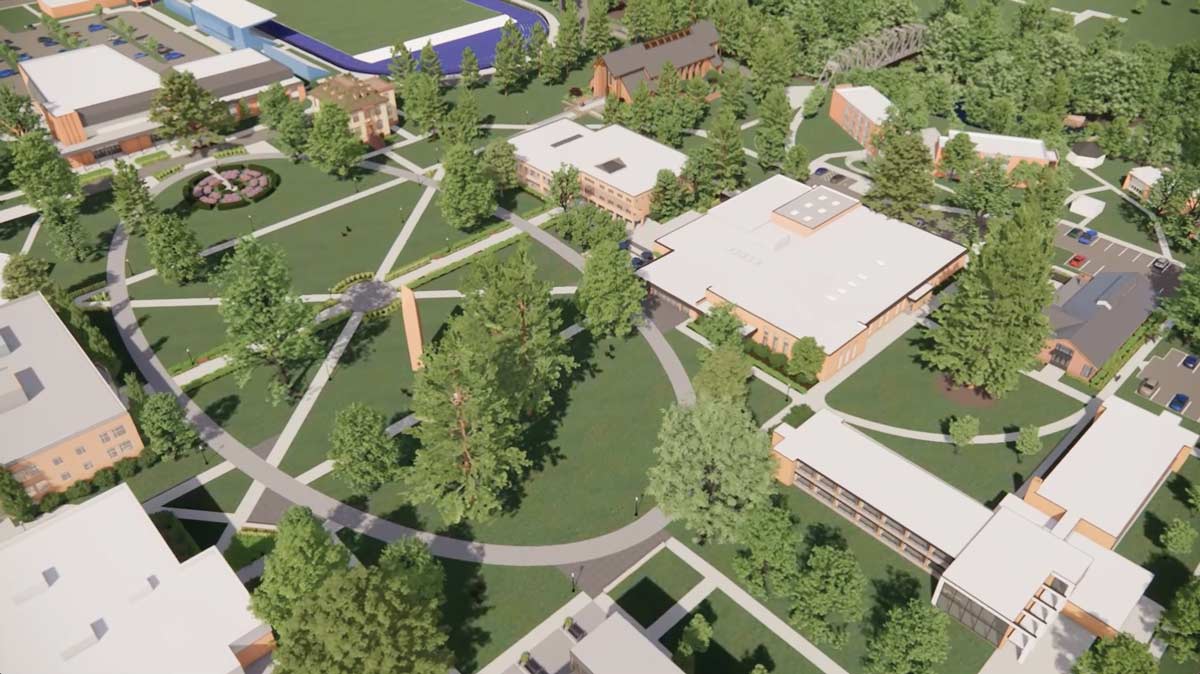 Reimagining the Quad
The university's academic quad will soon get its most extensive facelift in years, with work scheduled to begin in the fall of 2022 and continue through 2024. Among the many changes planned, Brougher Hall, originally constructed in 1947 and the current home of the art and design program, will be demolished and replaced by a new rose garden, opening up the quad to Bauman Auditorium.
Next, Minthorn Hall, which in 1892 was rolled across town on logs behind horses to its current location, will go for yet another ride – but this time a much shorter distance. In the summer of 2023, the historic building will be moved and resituated just a stone's throw away, then remodeled in 2024 for use by the university's growing honors program.
Meanwhile, Carlton Way, the service road that runs parallel to Hess Creek Canyon behind several campus buildings, will be closed and turned into a pedestrian area. This change, combined with the move of Minthorn Hall, will open up the quad to the chapel and create a significant amount of new greenspace for students to enjoy in the fall of 2023.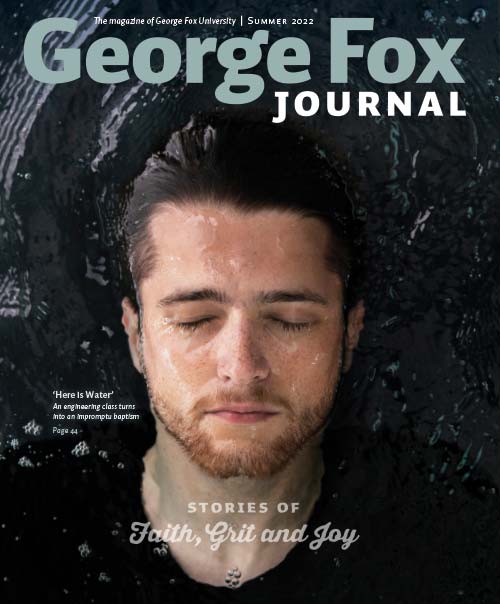 Looking for more?
Browse this issue of the George Fox Journal to read more of the stories of George Fox University, Oregon's nationally recognized Christian university.