University Breaks Enrollment Record
Despite a pandemic that complicated in-person education last fall, George Fox shattered its enrollment record in 2021-22, maintaining the institution's status as the largest private college in Oregon. In doing so, the university recorded its largest incoming first-year class, its biggest transfer class, and its highest graduate program enrollment in history.
All told, 4,295 students enrolled last September, eclipsing the previous enrollment high of 4,142, set in 2018, and marking a 5 percent increase over 2020-21. George Fox welcomed 2,284 traditional undergraduates, including 651 freshmen – a 25-percent increase over the previous year's 487 freshman total – as well as 280 degree-completion students and 105 transfers.
The university also saw a big boost at the graduate level, with last fall's figure of 1,731 representing a 6.5-percent increase over the 2020-21 enrollment of 1,627.
"Breaking enrollment records requires a complete community effort," says Lindsay Knox, vice president of the university's enrollment and marketing division. "We make a promise that matters to students. In addition to providing excellent academic programs that prepare students for professional success, we promise they will be known academically, personally and spiritually. Students respond to that promise."
The enrollment spike goes against the national trend, as the majority of Christian institutions – including nearly all of the university's regional Christian college peers – saw enrollment declines last fall.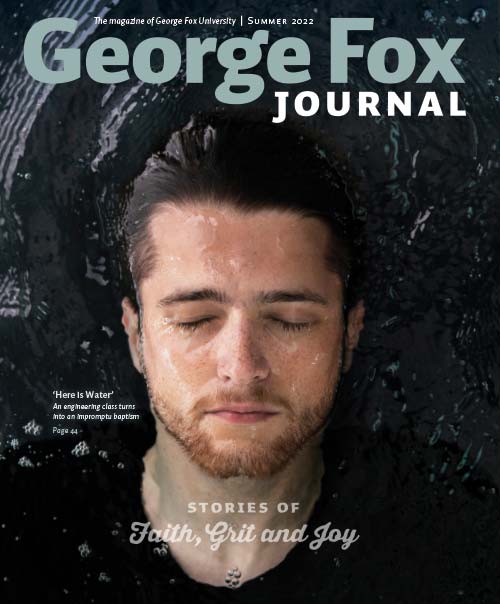 Looking for more?
Browse this issue of the George Fox Journal to read more of the stories of George Fox University, Oregon's nationally recognized Christian university.