Bruins Claim First Northwest Conference All-Sports Trophy
George Fox athletics has earned its share of team and individual titles, but the 2021-22 academic year marked a first for the university – the capturing of the Northwest Conference's McIlroy-Lewis All-Sports Trophy, awarded to the school that accumulates the most points based on league finishes across all sports.
George Fox earned 262 total points between its 19 conference teams and led all NWC members in championships with seven. Points for the all-sports trophy are awarded in descending order for first through ninth place. The Bruins were league champs in men's tennis, women's golf, women's lacrosse, and men's and women's track and field in the spring, after winning conference titles in men's and women's cross country in the fall.
"Winning the conference's all-sports trophy is a tremendous accomplishment," says George Fox Athletic Director Adam Puckett. "It doesn't just represent the success of one or two sports, but rather the overall accomplishments of our entire athletics program. All credit goes to our incredible coaching staff and student-athletes who have put in the work to elevate our programs to where they are today."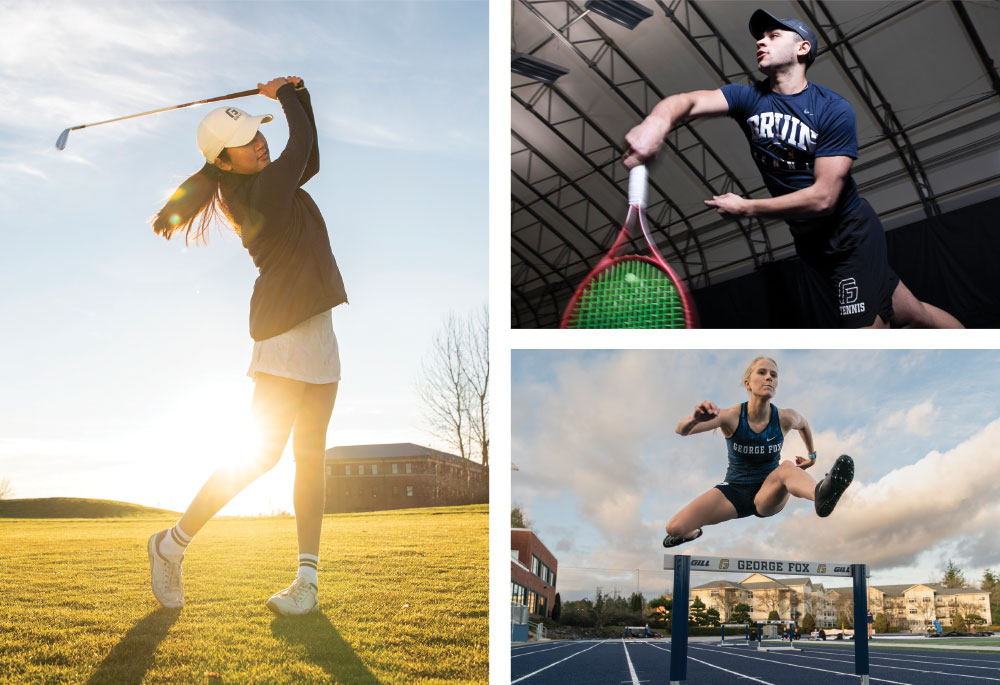 George Fox was the only conference school to qualify all of its spring teams for NWC postseason play, and none of them finished lower than fourth in their respective final standings. In addition to their champions, the Bruins notched a runner-up finish in softball, third-place finishes in men's golf and baseball, and a fourth-place showing in women's tennis.
Collectively, 130 George Fox athletes earned All-Northwest Conference honors in 2021-22. The Bruins also sported three NWC Players of the Year, three Freshman of the Year, and six Coach of the Year honorees.
"This award recognizes more than the success of our talented student-athletes and coaches," says University President Robin Baker. "It also reflects the great support we receive from our faculty, staff and community. As a university, we can enjoy this honor together."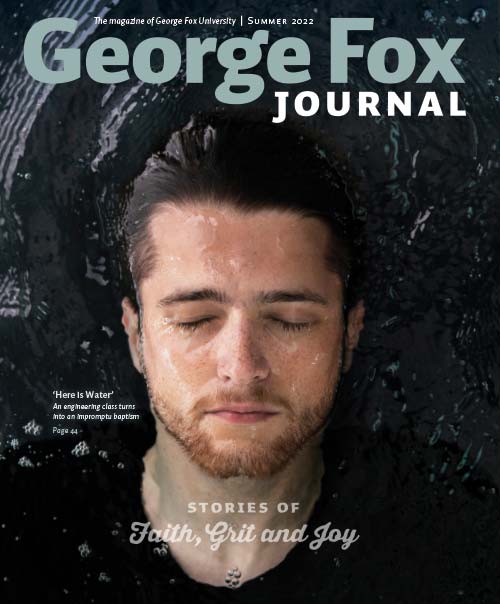 Looking for more?
Browse this issue of the George Fox Journal to read more of the stories of George Fox University, Oregon's nationally recognized Christian university.