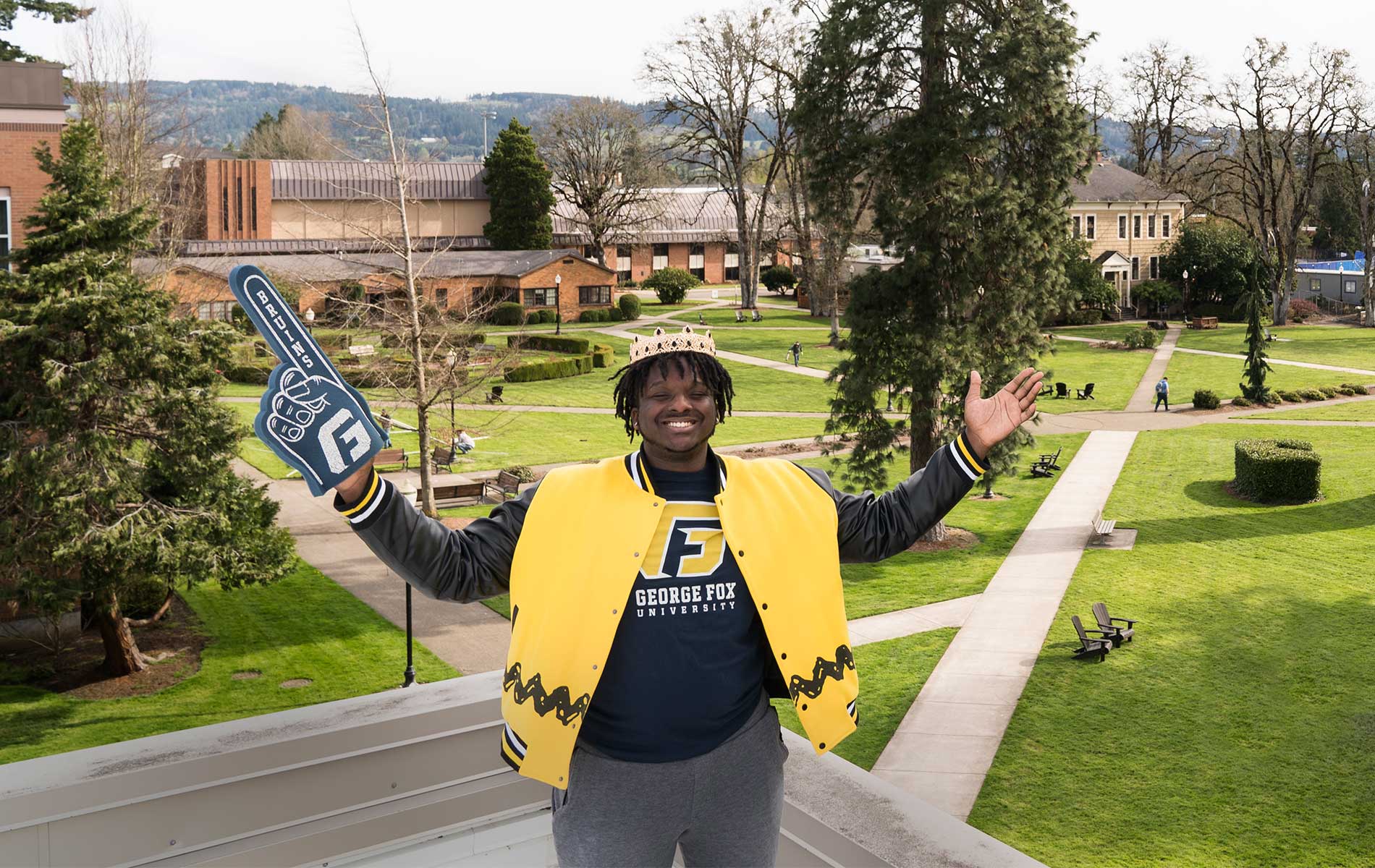 Edauntae is Everywhere
By Jeremy Lloyd
You might see him performing at Fox Got Talent, hosting the Dating Game or filming at the Color Run. You never know exactly how you'll see him – behind the camera, on the stage or on the dance floor. But if you attend any significant event, activity or happening on campus, there's no doubt you will see Edauntae Harris.
"I do just about anything and everything on campus," he says.
It all started his first semester at George Fox. "Probably one of my favorite memories would be the '80s Dance freshman year," he says. "In my mind, it's a Christian campus, so I didn't have too many crazy, high hopes for the events. But once we got there, oh my goodness. I was like, 'OK, people know how to turn up here!'"
Ever since, Harris has been determined to make the most of his college experience. His philosophy is simple: "Don't be that story where, when you're an adult, you're like, 'When you're in college, enjoy your time, because I didn't do it.' No! Be able to say, 'Oh yeah, I did that.'"
An aspiring filmmaker, Harris didn't just have a lot of fun at George Fox – he also turned a passion into a future career. "Growing up, we didn't have much, but we had movies," he says. "I never thought that I'd get to make them for a living."
As a cinematic arts major, he's been equipped to do just that, experiencing the same joy in the classroom as he does on the dance floor. "When we get an opportunity to actually use what we're learning in class, that's the best part about it," he says. "You get to be a part of every step. And when you get a chance to see the finished product, which is your film, you're sitting there like, 'Wow, I had my hand in that, and look what it produced.'"
Looking back on his time at George Fox, Harris can truly say he did it all. "One of the biggest takeaways that I've had in college is, I am fully able to say that I have no regrets," he says. "There are so many things that I never saw myself doing when I came to college, and now that I look back at it, I'm glad I did, because time flies."
Now, Harris, who graduated in April, will enter a new chapter in life. He'll work to grow his videography business and dreams of someday creating a film production studio with his friends. Whatever comes next, you can bet that he'll approach it with the same raw energy and enthusiasm that he showed during his time at George Fox.
"I'm about to hop into the real world and show 'em who Edauntae is," he says. "For some people, this might be the last time they see me in person. But I can promise you one thing: It's not going to be the last time you hear my name."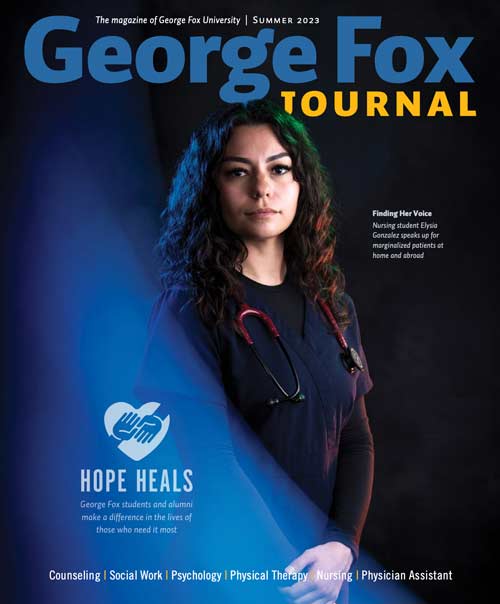 Looking for more?
Browse this issue of the George Fox Journal to read more of the stories of George Fox University, Oregon's nationally recognized Christian university.