Harris Named President of Kuyper College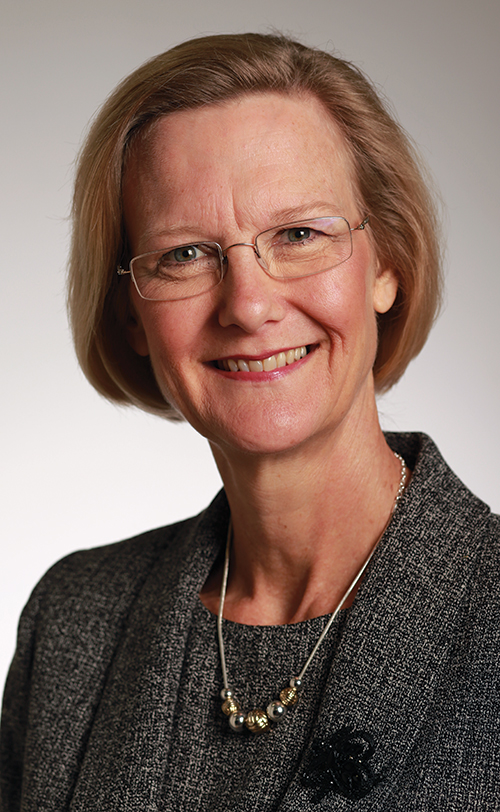 In October, Patricia Harris (EdD13) became the fifth president of Kuyper College and the first woman with that title in its 78-year history.
"I didn't grow up saying 'I want to be a college president,'" recalls the new leader, who moved up following four years as the school's provost and 15 years in cross-cultural mission work in the Philippines. "It's more like I did this for a time and I did that for a time. I look at this and say it's an incredible opportunity."
A graduate of the George Fox Doctor of Education program, Harris is quick to point out that she's not actually the first woman to head the school. That honor goes to Johanna Timmer, the founder of what was then called the Reformed Bible Institute back in 1939. "She did fundraising, she signed diplomas, but she was never given the title president," Harris says.
Now it's Harris' turn to lead the 220-student college, located near Grand Rapids, Michigan. It offers bachelor's and associate degrees in a variety of professional and ministry fields, focused on ministry leadership, social work and business leadership.
"I count it a humble privilege to be able to serve in this new leadership role to help the Kuyper community fulfill its mission and vision," she says.
While at George Fox, Harris had the opportunity to learn firsthand from former university president David Brandt (1998-2007), who was a mentor and teacher for her 12-student cohort. "She is an aggressive and eager learner," Brandt recalls. "When students were asked to respond as a group, she brought the group together and often provided the words needed in the response."
Prior to George Fox, Harris received a master of theological studies degree from Calvin Theological Seminary after earlier receiving a bachelor's degree in elementary education from Calvin College. In the Philippines, she was with Christian Reformed World Missions in partnership with Asian Theological Seminary in Manilla, serving as a professor of biblical studies and Christian education in addition to roles as deputy officer in charge and vice president of administration.
"I predict Patricia will serve Kuyper well with her leadership skills and wide experience," Brandt says. "Her leadership style brings people along with her rather than behind her."