New Doctor of Ministry degree program honors Black history
March 10, 2020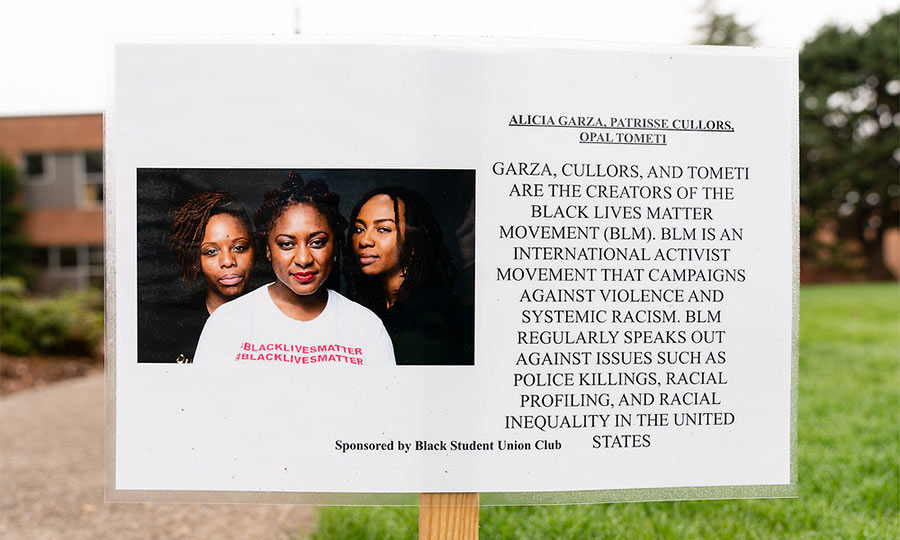 Portland Seminary, Jakes Divinity School launch doctorate on Spirit-filled leadership in the African Diaspora
NEWBERG, Ore. – Those interested in learning more about the African diaspora and the rich history of Africa's cultural and spiritual contributions to the world will have the opportunity to study it extensively with the fall 2020 launch of a Doctor of Ministry in Spirit-filled Global Leadership in the African Diaspora.
Portland Seminary and Jakes Divinity School will partner to offer the degree, which will provide in-depth study into the history of the largest forced migration of a people group and equip participants on leading churches, ministries and society around its generational ramifications.
"This is a one-of-a-kind degree program," said Antipas Harris, president and dean of Jakes Divinity School. "It is designed to draw upon the reservoir of African cultural and spiritual genius that spans the globe. The influence of African leadership helped build the modern world. This trans-Atlantic approach to professional learning raises up doctors for the church with multicultural, multi-hermeneutical and multi-epistemological sensibilities. It stretches innovative leaders for ministry in a complex world."
Portland Seminary, a part of George Fox University, currently offers four master's degrees – a Master of Divinity and MA degrees in spiritual formation, theological studies, and in ministry with a specialization – as well as Doctor of Ministry degrees in leadership and global perspectives, semiotics, church and culture, and in leadership and spiritual formation.
"Portland Seminary is excited to partner with a church-based divinity school that has international impact and empowers believers to take the gospel into the world," said George Fox University President Robin Baker. "Our seminary's mission is to serve the church, and our partnership will further that mission."
Portland Seminary exists to develop leaders and scholars who have a transformative and prophetic influence for Jesus Christ in the church and the world. The seminary pursues this purpose by integrating spiritual formation, history, theology, and biblical and pastoral studies in a multicultural and ecologically sensitive environment. More on Portland Seminary is available at seminary.georgefox.edu.
Jakes Divinity School, based in Dallas, provides academic rigor with experiential learning, spiritual formation and creative innovation to prepare leaders for the future of ministry in both the church and society. The curriculum incorporates preaching, worship, biblical thought, tacit knowledge and quality instruction. Jakes Divinity School offers fully accredited degrees through its university partners Portland Seminary, Vanguard University and North Central University.
Founded by its chancellor Bishop T.D. Jakes, Jakes Divinity School aims to form leaders for innovative ministry in the church and society. Its mission is to prepare men and women for excellence in local and global ministry through undergraduate and graduate education, professional and continuing education, spiritual formation, experiential learning and strategy partnerships. More about the institution is available at jakesdivinity.org.
George Fox University is ranked by Forbes among the top Christian universities in the country and is a Christian college classified by U.S. News & World Report as a "Best National University." More than 4,000 students attend classes on the university's campus in Newberg, Ore., and at teaching centers in Portland, Salem and Redmond, Ore. George Fox offers bachelor's degrees in more than 40 majors, degree-completion programs for working adults, seven seminary degrees, and 13 master's and doctoral degrees.
-30-
Contact:
Roger Nam
Dean, Portland Seminary
503-554-6171